If you want the full historic motorcycle experience, visit the National Motorcycle Museum at Nabiac. There are many other bike, car and transport museums in Australia, but none has such a strong showing of bikes from right throughout two-wheeled history. They even have a replica of the first bike, an 1885 Daimler Reitwagen (ride wagon).
Owners Brian and Margaret Kelleher ran a motorcycle shop in Canberra and for 18 years they built up a sizable collection of bikes, so they opened a museum in 1990. They sold their bike shop and moved to Nabiac in 2000 where they opened the current museum and they are still buying bikes to squeeze into the huge facility.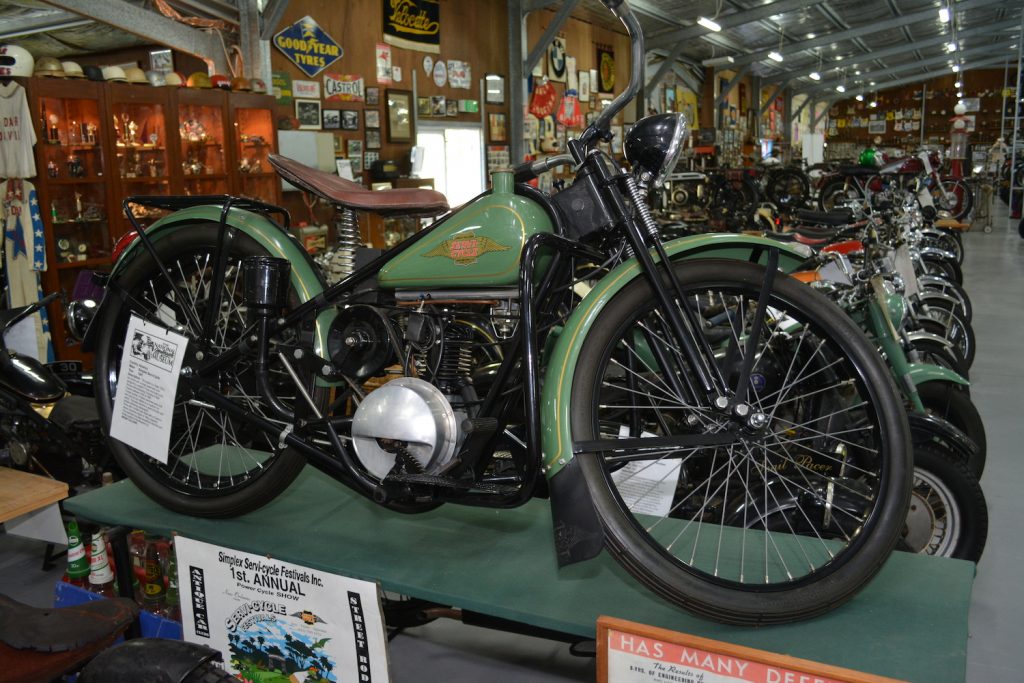 Margaret says it is the "biggest known collection in Australia that is open to the public". Even so, they have several sheds full of more bikes to rotate through the museum. "We don't sell anything. We are a museum not a dealer," says Margaret. "We are also still buying bikes. I still want to buy a 1935 Indian Chief."
The oldest bike in the collection is a 1911 FN, the newest is a 2000 Suzuki TL1000 and the rarest is a Vincent Black Knight which was the test bike for the Black Shadow.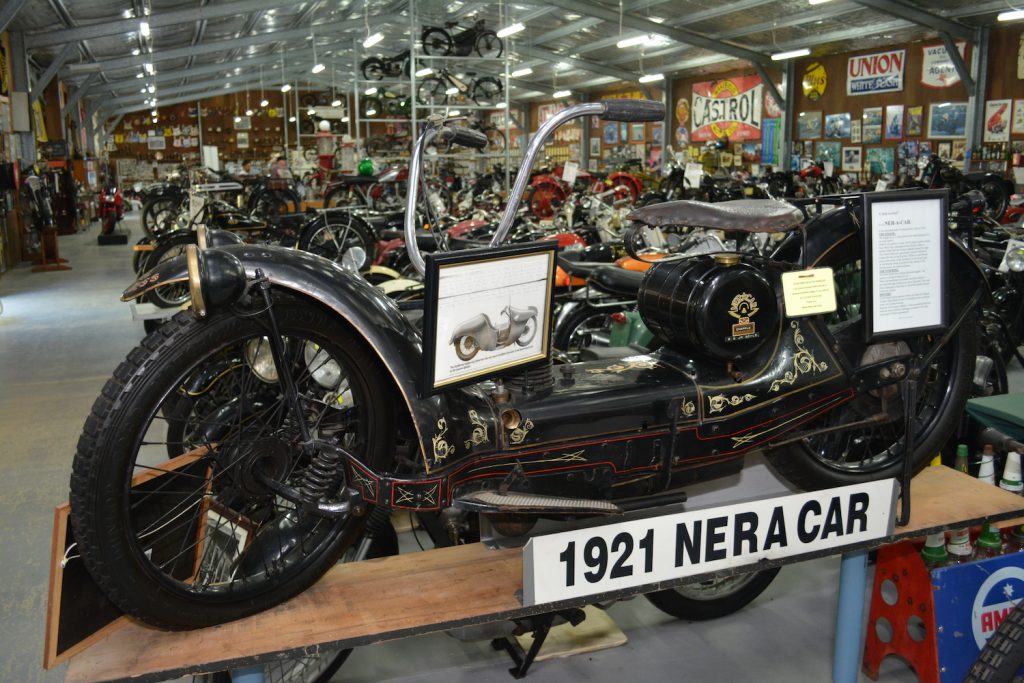 But Margaret's favourite bike in the collection is a 1937 Coventry Eagle. "It's the first bike built especially for women as it's skirted so you don't get your dress caught in the drive."
She says they get about 10,000 visitors a year and there is certainly a lot to keep them entertained. Not only are there about 800 bikes, scooters and sidecars on display, but there is a lot of motorcycle memorabilia such as posters, helmets, jackets and more.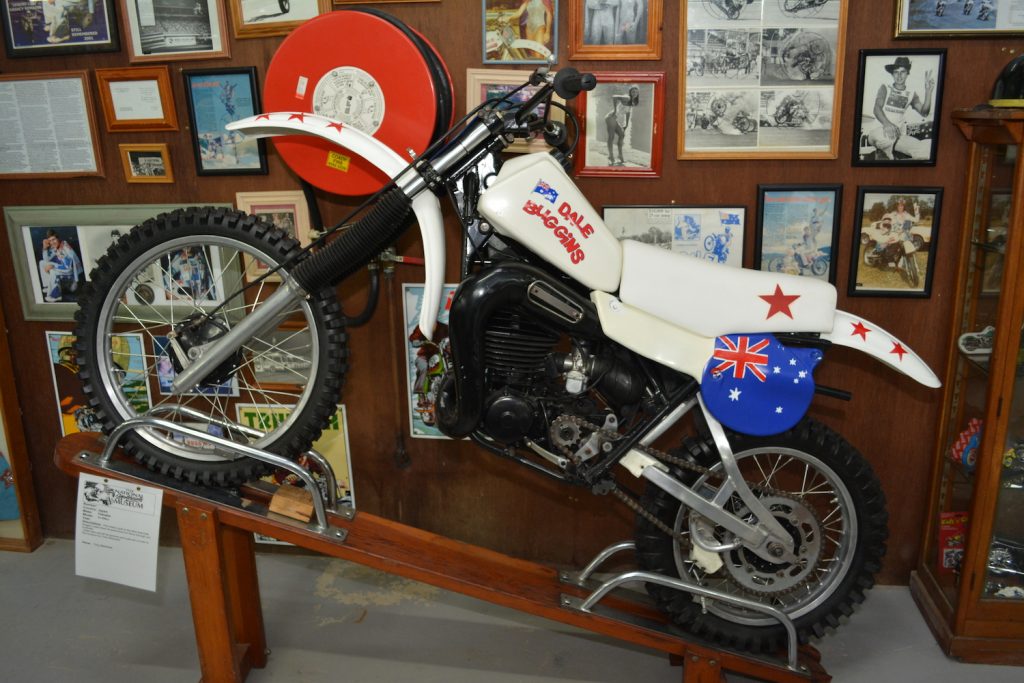 The Museum is in Nabiac, NSW, 140km north of Newcastle before Taree on the Pacific Highway. It is open every day except Christmas from 9am – 4pm. Admission prices: $12 (adults), $4 (under 14), $8 (students 14-18), $30 (family). Group prices also available.
SEE THE PHOTOS ON MY PINTEREST BOARD