Riders from all states and as far as North Queensland and Broome in Western Australia rode to Canberra to attend the Last Stand Freedom Ride yesterday (December 1) protesting against various state anti-association and consorting laws.
Organiser Dale Maggs says although only 1000 riders attended, it was "quite a remarkable event" with some riders travelling more than 4500km to attend.
"It's been a big project to pull off as it was one of the largest motorcycle events in Canberra in years," he says.
"It was just awesome to see so many riders passionate to keep the country safe from tyranny.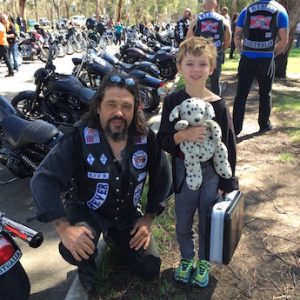 "There were riders from all different walks of life – I'm a farmer – and we've all come together for one common cause to protect our democracy for our children," says Dale whose eight-year-old son, Sebastian, carried a petition which will be presented today.
Dale says the speakers were well received, especially MP Bob Katter who "popped in", put on a cut-away jacket and denounced the VLAD (Vicious Lawless Association Disestablishment) laws as being "undemocratic and not fit for Queensland or anywhere".
Dale says the protest was "highly monitored" by the Australian Federal Police who were very happy with the outcome and the way the riders behaved, with no incidents reported.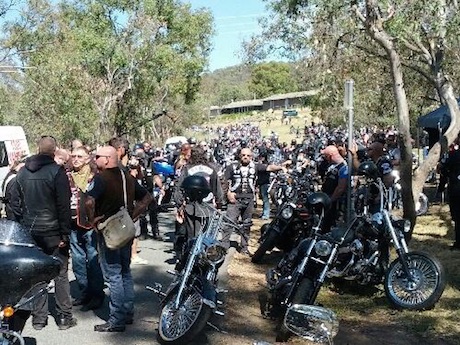 Today, Dale will present the original 13,700-odd signed anti-VLAD petition organised by MotorbikeWriter.com to Anthony Byrne MP. "He has promised to take it to the floor of parliament and promote the abolition of VLAD and other legislation," Dale says.
"There's still a long way to go and we're not going to stop until VLAD and similar laws are thrown in the junk pile where they belong.
"They are undemocratic, they marginalise motorcyclists and cause disharmony among Australians which is not how we like to live."
He says the next stage of the protest will be rallies outside each state parliament on December 7, including the Queensland Take Back Freedom Rally at 11am at the Roma St forum.