Australian motorcycle helmet startup Forcite has promised its ultralight and ultra-hi-tech smart helmet will hit the market in December.
The Forcite helmet integrates a camera system, navigation and intercom in the shell.
CEO and co-founder Alfred Boyadgis says their early supporters or "test pilots" will soon be able to buy a limited-edition founder carbon composite helmet (pictured above) with gold logos for under $1000.
Forcite sales director Dylan Ross says the planned retail price for the helmet when it comes to market later this year will be $A1299.
Flaws fixed
In this video he admits that their earlier Mach 1 model had a few flaws such as the camera position on the top.
He says that the top-mounted camera worked for sports bike riders, but those sitting upright mainly videoed the sky. And if the rider raised their visor, it obscured the camera.
The 160-degree camera has now been repositioned in the chin area.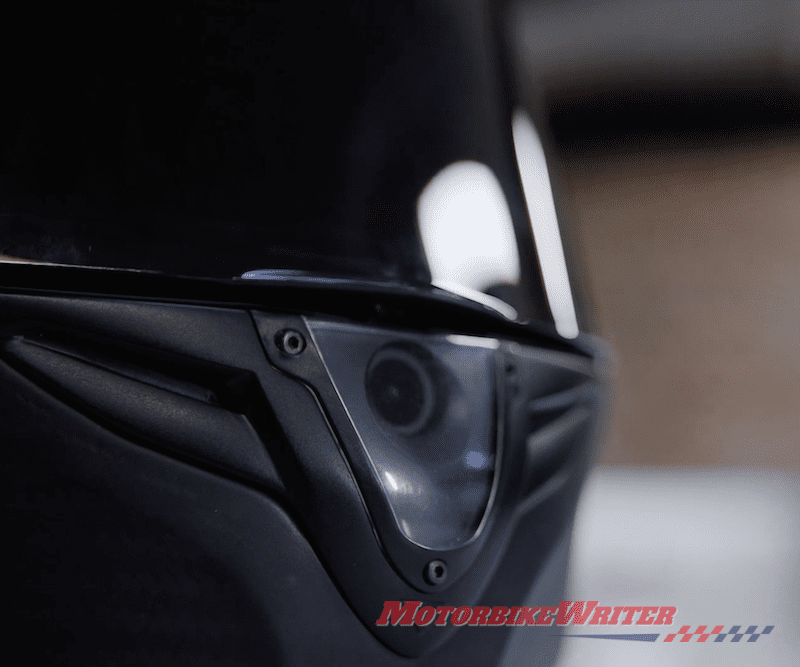 Alfred also confirms that they have not altered the physics of the helmet which still complies with European ECE22.05 standards.
He says none of the lightweight electronics (<200g) is embedded in the foam lining to ensure the integrity of the helmet's protection.
The Forcite helmet's electronics are powered by two ceramic batteries that are guaranteed not to rupture or ignite in a crash.
December delivery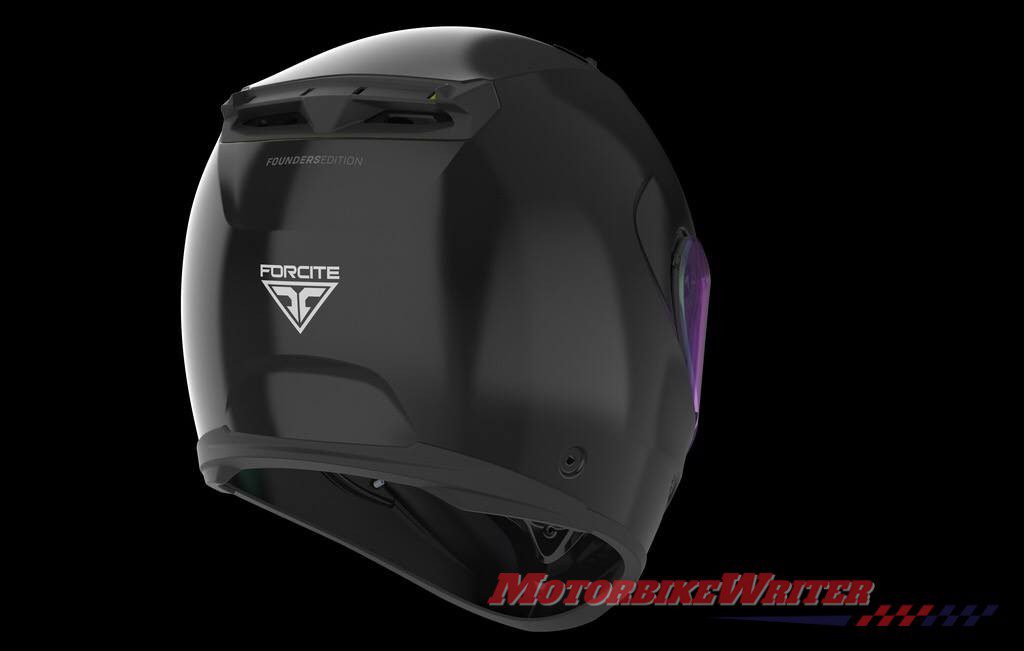 Last year Forcite invited riders to test the helmet in Australia and the US and received more than 2000 registrations to be test pilots. 
Those test pilots will soon be able to try out the helmet on a closed track at a Sydney racetrack.
It will be followed by a "Launch Tour" with demo events in select dealerships around the country.
Dylan says they will disclose the names and locations of participating dealerships soon.
"But you can certainly announce that we'll be travelling to Melbourne, Adelaide, Perth, Tasmania, Brisbane, North Queensland, Canberra and multiple locations in Sydney/Greater Sydney region," he says.
"We're still confirming some of the structural components of the Launch Tour, but we are going national with this and getting in front of as many riders as we can.
"This isn't juiced-up internet hype, this is a product with real-world usability, built by riders with input from the riding community over several years." 
The good news is that riders who attend the demo days and order the helmet will get it at a discounted price under $1000. They promise delivery in December.
Uni design project beginnings
The Forcite helmet evolved from an undergraduate UNSW design project with co-founder Julian Chow.
It followed Alfred's "near-death experience" when he crashed his motorcycle in an oil spill about five years.
He says he broke his knee and cracked his helmet in half. The attached action camera almost penetrated his skull.
The helmet is based on similar smart helmets Forcite has developed for other industries, and the business recently received mentoring in the UNSW 10X Accelerator. 
They say their helmet and software package give riders "greater situational awareness and allows them to overcome their lack of visibility on the road by communicating essential information about their ride in a completely safe manner".
It can also alert riders to nearby safety hazards with audio and light signals in the chin bar.
The helmet also provides video and audio recordings of the ride and it can be controlled via a smartphone app.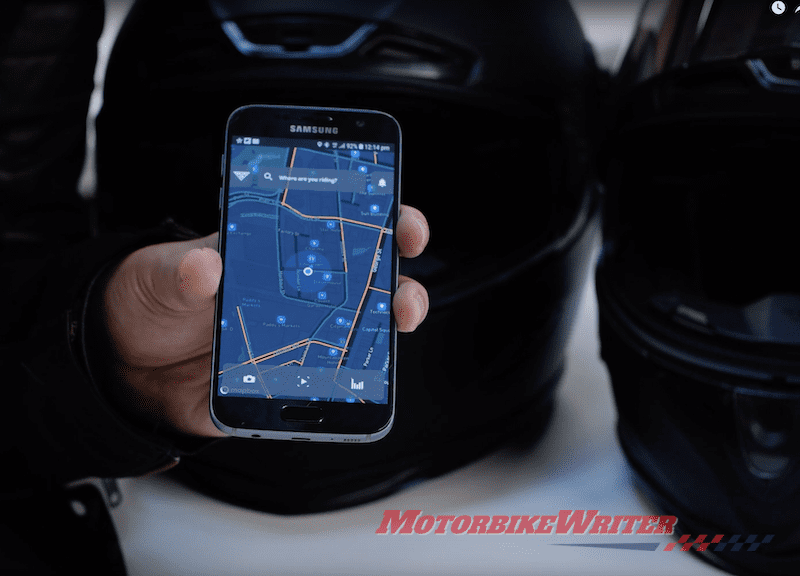 All the technology is integrated inside the helmet with no external attachments.
Alfred says helmet attachments are illegal in NSW and being investigated by standards bodies in many countries.
(Our understanding is that NSW and Victorian police still believe external fittings render a helmet illegal, but NSW have been ordered not to fine riders until the issue is officially resolved.)
He says helmet attachments add weight to a helmet and at high-speed impact, can crack helmet shells, leading to death or injury.
There is also concern that they can cause dangerous head rotation in a crash.