Remember that bonkers muscle-cycle with a Viper V10 engine that was the absolute personification of America's most powerful, naturally-aspirated engine?
Well, she just smashed a speed record at Elvington (shocker) – and we have the name of the gent who had the balls to hop up pillion on the thing.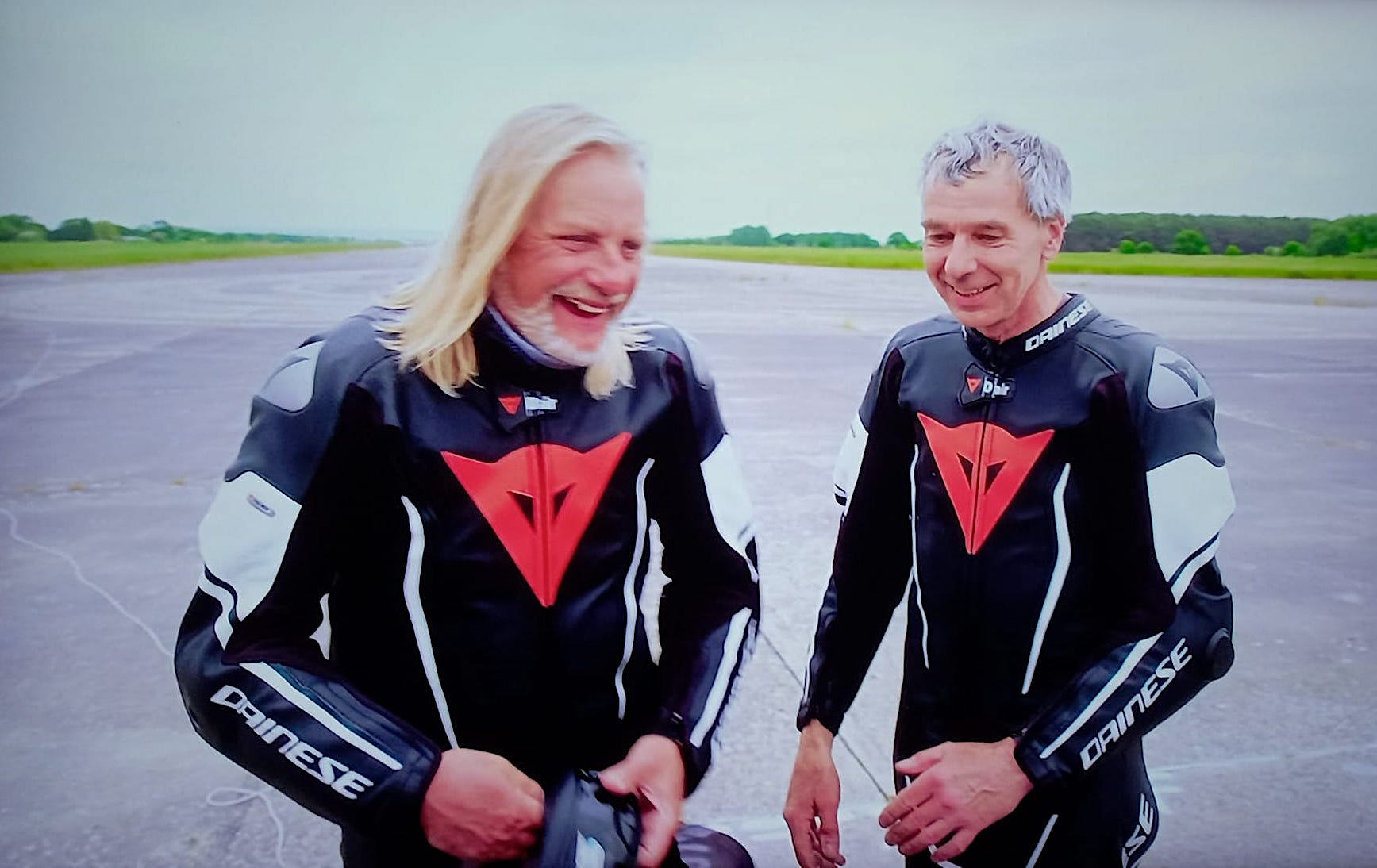 "[Allen Millyard] said to me: 'Do you fancy going on the back of my bike?' I want to attempt the land speed record for two-up on a motorcycle," laughs Henry Cole in coverage from Motorcycle News.
"We had a right laugh, but I've got to tell you it was a struggle!"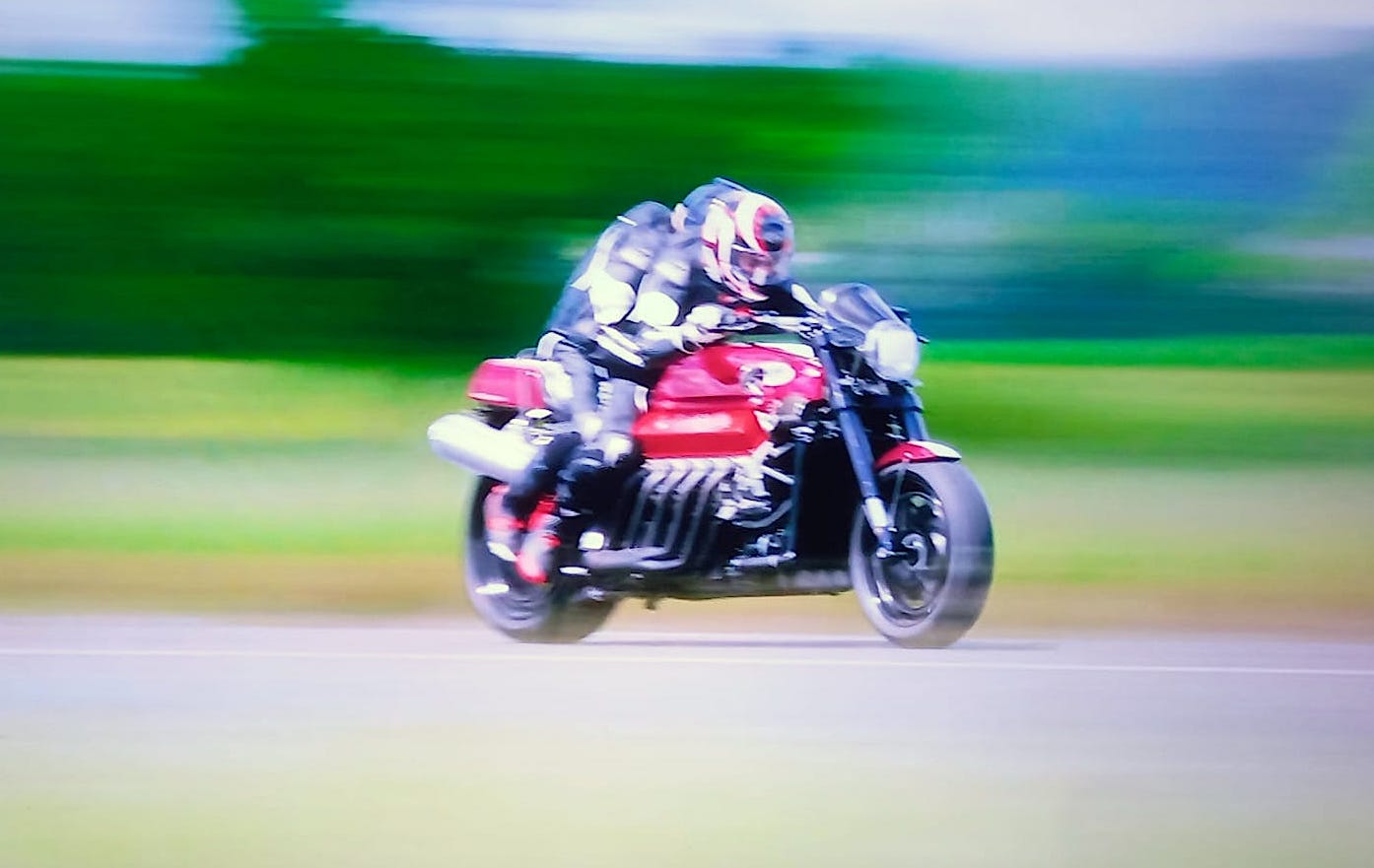 The "struggle" is clearly visible; with the bike previously breaking the 200mph barrier, Henry tucked into bike engineer extraordinaire Alan Millyard, and held on for dear life as the motorcycle rocketed over 1.25 miles from a standing start.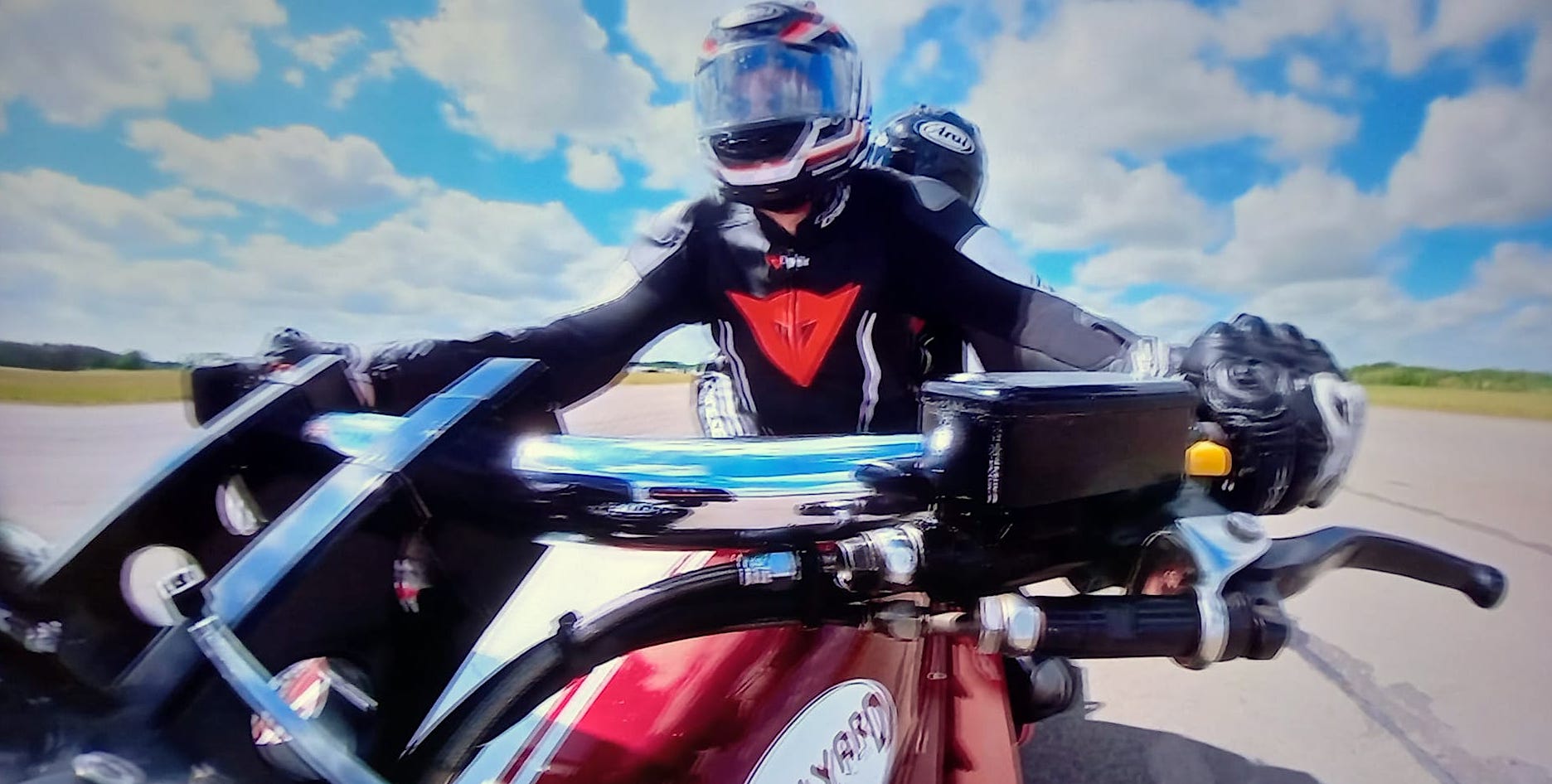 The results were worth it; on top of landing the Guinness World Record for "World's Fastest Two-Up on a Motorcycle," the pair also won "World's Fastest One-Mile Standing Start Speed Record," hitting 178.614mph throughout the 29 miles logged that day.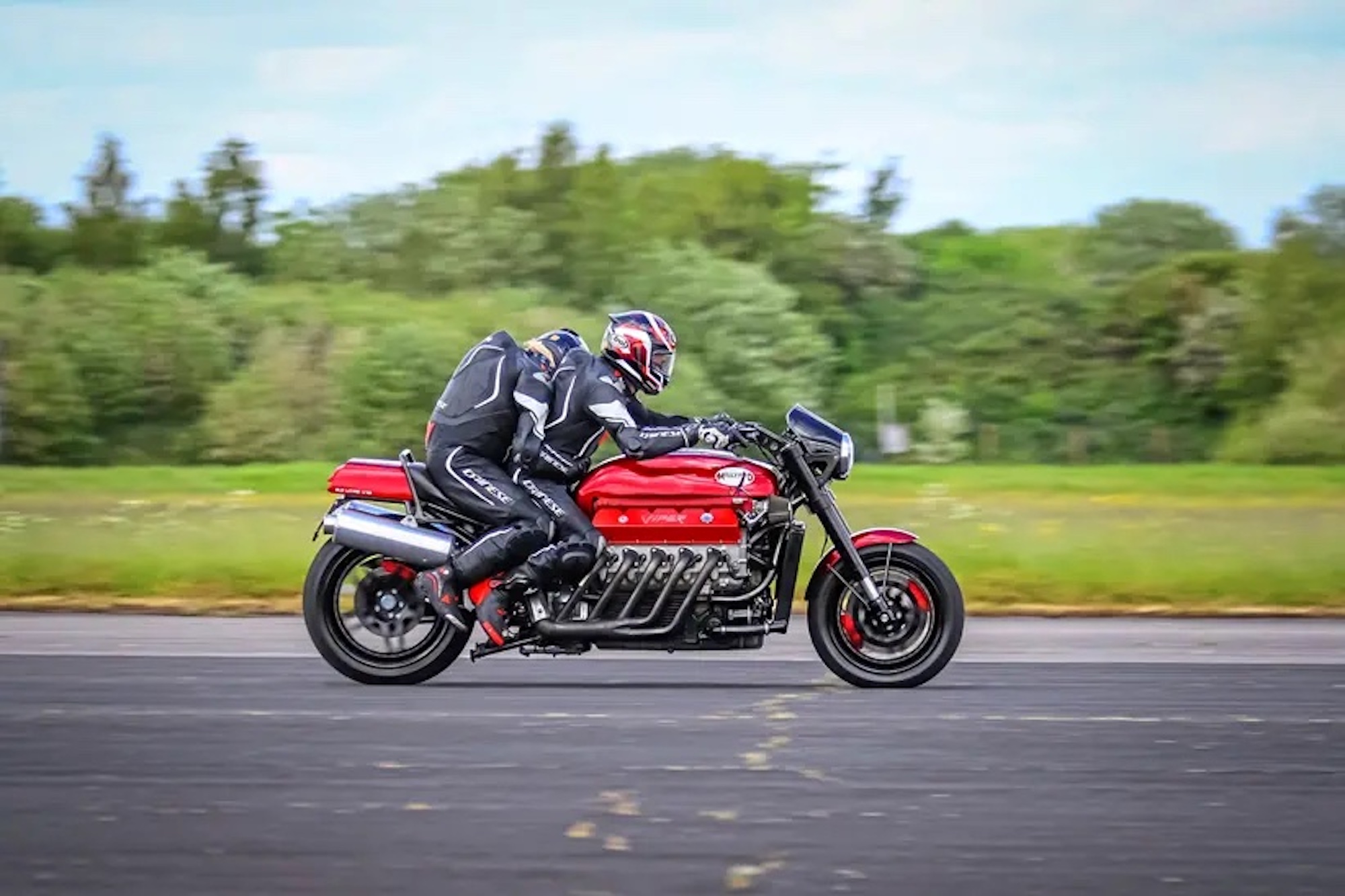 As the rider, Alan's reaction is all that's needed for an understanding of how this all feels: 
"I'm on a homemade bike that weighs 600kg with no fairing. I've got that to manage, and then I've got someone on the back."
"It's like having a top box on the back of your bike, full of cement. I was very cautious and careful, and progressively went faster and faster across the day."