First-Wave Turbocharged Power
Ever thought to yourself "wow, this motorcycle is fast. I should put a turbocharger on it"? Well, if you are as crazy as myself, you should be pleasantly surprised that Honda already took that liberty for you when they built the turbocharged CX500 Turbo back in the '80s.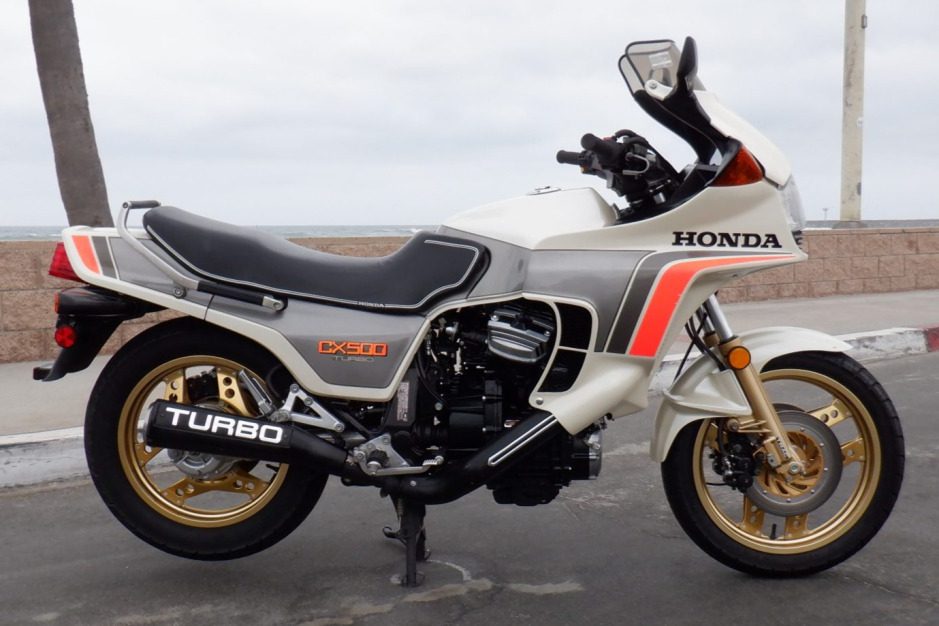 This CX500 Turbo is currently up for auction on bringatrailer.com with 3 days left in auction and bidding sitting at $6,000. The bike is located in California and has a clean Cali title in the seller's name as well as 10,000 miles on the odometer.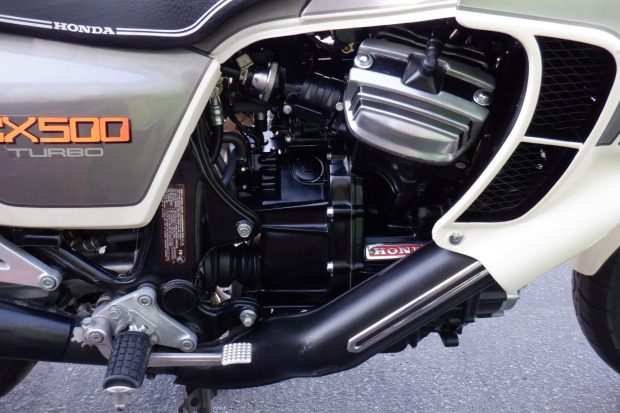 Let's start with the major selling point of this motorcycle: the engine and turbocharger. This bike is propelled by a 497cc V-twin syle engine backed up by 19 psi of turbo-spooling greatness. The bike produced a comfortable 82 horsepower when new, but the way the powerband provided said power was nothing like you have ever experienced due to the turbo-lag and boost. The engine is fuel injected and there are four valves per cylinder for a total of 8. The turbocharged engine is mated to a five-speed transmission with a fully enclosed driveshaft.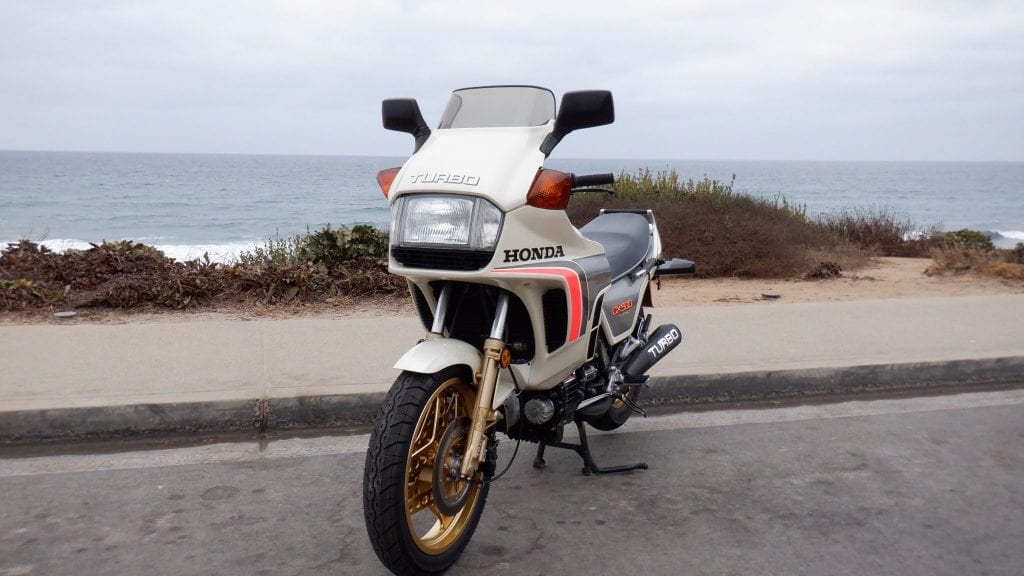 This bike has seen its fair share of touch-ups and maintenance in the 10,000-mile lifespan it has endured. The motorcycle had paint applied to the left side of the frame, side stand,  and center stand after a battery leak. You can see the corrosion continue to the pegs, headers, turbo, and wheels.
As mentioned previously, this bike's bidding currently sits at $6,000 with three days left in the auction located here. If you're interested in owning a turbocharged piece of motorcycle history, this may be the bike for you.