100 Years Later, Still Kicking It
There aren't a whole lot of petrol-powered vehicles that can withstand a 107-year journey and still live to tell the tale. This 1913 Rex-JAP Brampton Special sure did. In a once-in-a-lifetime opportunity, you could own this hyper-rare motorcycle and bring it home to take care of so it can hopefully see another 50-100 years in its lifetime.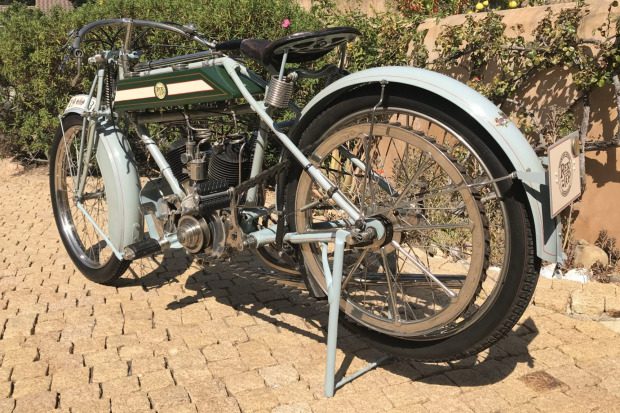 Rex-JAP produced motorcycles for a very short window of time between 1912 to 1916 by the Rex firm. They specialized in building V-twin JAP engines into their preexisting Rex-Acme motorcycles.
This Rex-JAP is speculated to have lived a second life as a modified race bike featuring a 680cc V-Trin JAP engine married to a three-speed hub. Riding wasn't anything like it is today, so if you could imagine pumping your oil by hand with – quite literally – a hand-operated oil pump, this is it.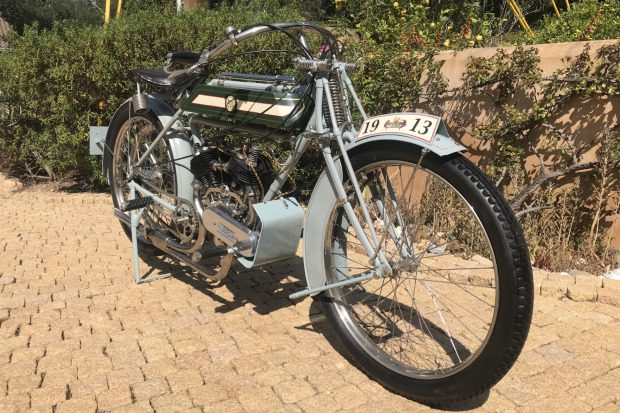 This motorcycle is finished in dark forest green with gold pinstriping on the tank. Apparently, the tank, the rear stand, and a handful of other small parts were refinished and repainted by the current seller after being acquired in 2012.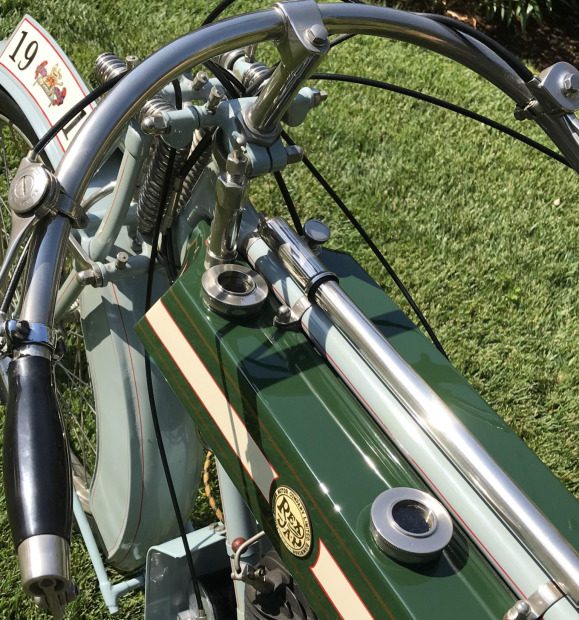 The motorcycle comes with all receipts for refinishing and paintwork, signage, and a California bill of sale. Although there are only 2 hours left in the auction of this motorcycle on bringatrailer.com, I thought it was still an important piece of forgotten history worth sharing with our readers.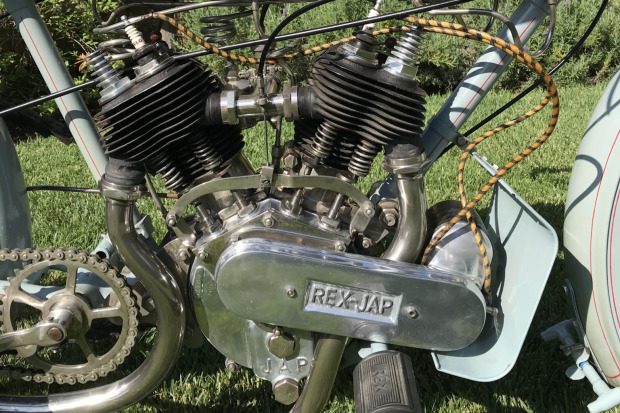 In the event, you are indeed interested in picking this time-capsule up, there are just over two hours left on the auction as I write this, and current bids are sitting at $9200 USD.