Footpath motorcycle parking in Victoria is safe for now, but rider groups are keeping a close eye on developments in the Melbourne Motorcycle Plan after moves to ban parking on narrow footpaths.
In October 2014, Melbourne unanimously adopted a Motorcycle Plan that nurtured and encouraged motorcycles to the city.
However, it also included a late amendment that bike parking should be banned from some narrow footpaths.
A meeting on Tuesday night of the Melbourne Future Committee was expected to discuss the ban.
However, Cr Cathy Oke (Transport) says there will be no action on motorcycle and scooter footpath parking bans as a result of the meeting.
Instead, it was decided to have another survey of motorcycle and scooter footpath parking in the CBD in six months.
It was also decided to convert 20 on-street car bays converted to motorcycle parking with the locations to be decided after further consultation.
Independent Riders Group spokesman Damien Codognotto welcomed the developments.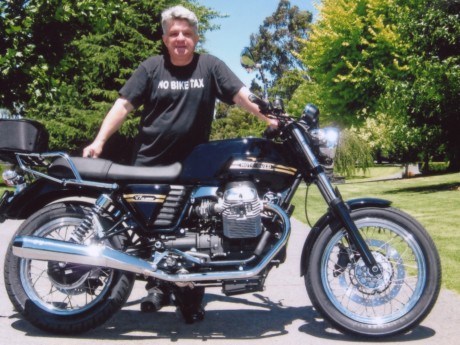 "It's good news that there will be no new bike footpath parking bans, but the amendments mean we have to keep an eye on council planning," he says.
"It's even better news that 20 on-street car bays will be converted to bike parking.
"The next thing the IRG is pushing for is more off-street secure motorcycle and scooter parking with lockers and similar facilities bicyclists get.
"Melbourne still leads the way when it comes to looking after motorbike & scooter riders."
Meanwhile in Brisbane, Indooroopilly Shopping Centre has introduced paid parking, but motorcycles are still allowed to park for free.
The new system uses cameras to take a photo of front number plates and uses this information to determine if you need to pay for parking as you leave – no tickets are issued when entering the carparks.
As motorcycle and scooters don't have front number plates rider Brian Cusack asked centre management how motorcycles and scooters were affected by the parking changes. He says they told him motorcycles and scooters park free.
"Management has decided to offer all motorcycles and scooter drivers free parking for their vehicle," centre management says.
"When you approach the boom gate if your vehicle doesn't get recognised by the sensor if it is safe to do so, go around the boomgate, or push the phone button at the gate and someone will raise the boom gate."