Fluid-filled capsules inside a motorcycle helmet could prevent damage to your brain in a crash by acting like the liquid that surrounds your brain.
Fluid Inside has developed their Fluid Pods after 25 years of research into how the liquid around our brain helps protect it from impact.
Their first helmet is the Fox V3 motocross helmet (pictured at the top of the page) that includes the pods in the lining instead of the usual EPS foam.
This innovation may soon be coming to a range of other motorcycle helmets after Swedish brain safety technology company MIPS (Multi-directional Impact Protection System) recently acquired Fluid Inside's patents.
Fluid Pods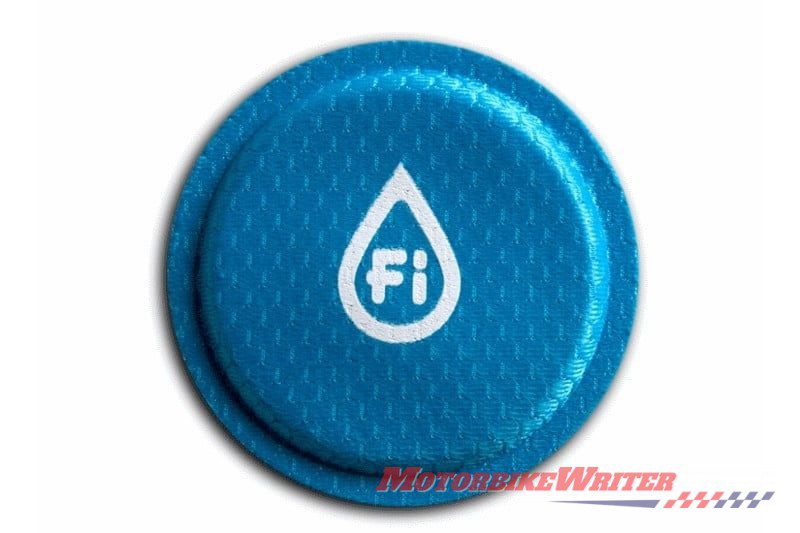 Fluid Inside head of product communication Mike Chiasson says the pods are filled with a low-viscous, organic, oil-based liquid that mimics the cerebrospinal fluids (CSF) around the brain.
It apparently disperses the impact in a crash to isolate the brain from crashing into the skull.
Such impacts have been known to cause serious brain damage.
However, the pods may also protect riders from memory loss, vision impairment and even Parkinson's Disease by protecting the brain from the small and frequent impacts riders may cop when riding over bumpy surfaces or off-road.
The pods could be integrated into a helmet at production or inserted as an aftermarket addition to the lining.
They could also be used in other helmets for other sports such as cycling.