Remember those cool images of flat track racers throwing heavy and powerful motorcycles sideways at 160km/h on the oval dirt/oil tracks in the cult feature-length doco On Any Sunday?
A new breed of hipster is now looking longingly at those images and bringing the sport back.
In the UK we've seen the annual Dirt Quake in July and in Australia the Dust Hustle in September, but these are fun events often with inappropriate motorcycles.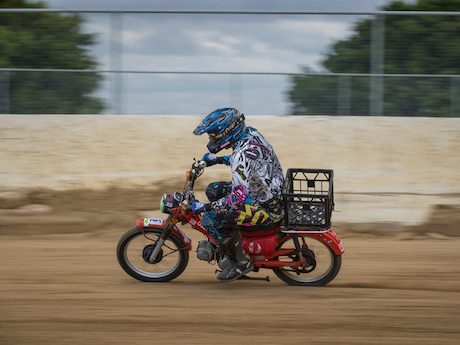 Meanwhile World Superbike legend Troy Bayliss has brought a more competitive edge with purpose-prepped motocross bikes in his Troy Bayliss Classic and invitational scramble events at his Moto Expos.
But it's not the same without high-powered 750cc machines banging bars and flying sideways at ridiculous speeds like they did in the '60s and '70s in the US. Check out Kenny Roberts and his Yamaha TZ750 in the above video.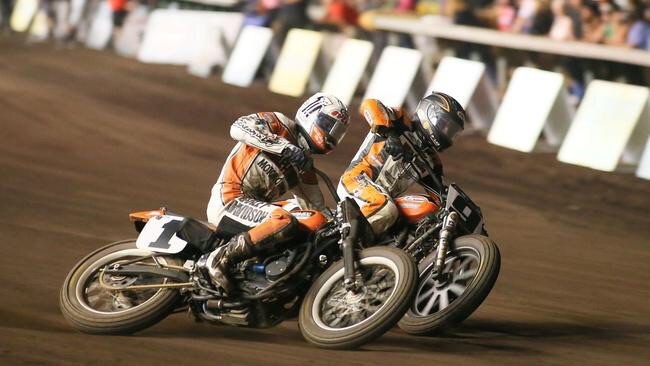 Now Harley wants to bring back flat track to the TV audiences of the US with its invitational event at the June 4 ESPN X Games in Austin, Texas.
Harley-Davidson sponsored two flat-track exhibitions last year to highlight the release of their new Street family bikes. This time they'll be racing deleted XR750s but the prize will be a Street 750.
Thousands of fans took to social media to express their excitement for the sport after the exhibition events so Harley is returning with an invitational competition.
The Harley-Davidson Flat-Track Racing competition is scheduled to air in the US on ESPN at 9pm (EST), on June 4. Elsewhere, check your local guides for screening times.
Hopefully, it will take off and become a popular two-wheeled motorsport.