The inaugural Postie Bike Muster on May 3-4 in Gloucester could become an annual event to rival the Deniliquin Ute Muster.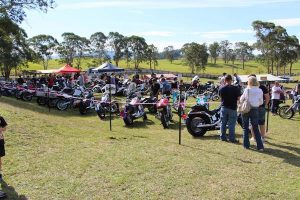 Postie bike fan Brian Beesley says he decided to organise the Postie Bike Muster after some success over the past three years helping organise a motorcycle expo for the Gloucester Rotary Club that attracts up to 4000 people.
"I've also been participating in the Postie Bike Challenge for five years and have a couple of postie bikes so I decided we should have a national gathering. As far as I know, no one has done one before. There seem to be a million people riding posties – in fact we have some coming through town this weekend – but no one has ever tried to gather in one place. I have no idea how many will come." An official count will be taken at 1pm on the Saturday.
The Postie Bike Muster will be held in the Gloucester show grounds with free camping, competitions and a motocross challenge. It is open to all CT Honda bikes, registered or not, original or modified, "daggy or concourse".
Brian is also inviting riders to join him on an all-day ride of Postie bikes from Sydney to Gloucester on Friday, May 2. It leaves at 8.30am from the Old Toll Gates north of Hornsby and travels via the Old Pacific Highway and Bucketts Way. He has invited Sunrise host David Koch who has a scooter licence but he hasn't heard back yet.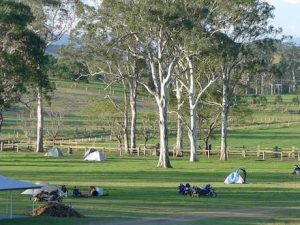 "I've been riding 20 years and own a BMW GS, but sometimes I ride my Postie to work in Taree just for the fun of it," says Brian. "With a top speed of 78.6km/h it takes me about an hour and a half. Everyone stops you and wants to talk to you."
Brian says the muster has the potential to become an annual event as big as the Deni Ute Muster. "There are so many closet Postie bike riders around the place. Many people learnt to ride on them and have them stuck away in their shed. Now that Australia Post has gone to the new ones the old reddies are a collector's item. No one will ever lose any money on them."
Brian has two Postie bikes. He bought one for his wife, Heather, and is now teaching her to ride. "It's got a low centre of gravity and is easy to ride and if you do fall off you don't have far to fall. They don't have a big top speed, no manual clutch and they are very safe with forgiving suspension. You can load them up with a milk carton on the back and carry a jerry can of petrol because range is only 120km and then you're buggered."
Click here to register for the Postie Bike Muster. Cost is $15 with the nominal registration fees going towards better bike safety on Thunderbolts Way, the major local bike road. The event is restricted to riders of all Postie bikes, including the AG version and both 110cc and 90cc versions of the CT-style Honda.