Since the introduction of the VLAD laws in October 2013, Grant Newson has been actively campaigning against them. Not just protesting, but doing something positive.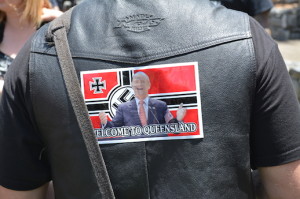 In November 2013, Grant set up his first market stall in Nanango to attract people to sign a petition calling calling for the laws to be repealed. He and some locals and friends wore pink overalls to highlight the absurdity of the plan to make jailed "outlaw" bikies wear pink.
They set out to educate the general public of the absurdity and consequences of the Queensland Government's draconian VLAD laws. Grant says the response in the little farming and mining community has been "overwhelming".
"It surprised me considering the ultra-conservative population in the heart of ex-Joh country, the South Burnett," he says.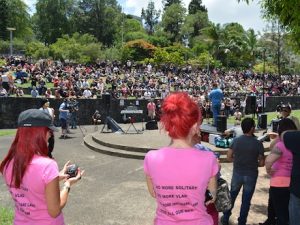 "For several markets each month – until winter set in – I endured and the support kept on coming.
The continual lies, innocent people being caught up, businesses being closed, bikers being harassed and the unlimited consequences of the broadly written laws must be stopped."
He believes the current High Court challenge will stop the laws and has been raising money for the expensive court battle. Now he has stepped up the fundraising by organising the first anti-VLAD laws charity concert at Wooroolin Sports Grounds, 20km from Kingaroy on Saturday, November 1.
"Bands, artists, local businesses and friends again have donated their services and support to what has turned into a rather big concert, he says.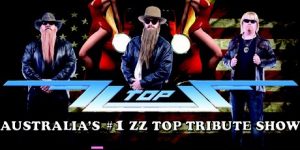 The prebooked entry fee is $20 and acts featured include ZZ Top tribute band ZZTopzz, StuntPig, Noise Burner, Heartfelt, The Cameron Complex and activist/musician Paul Robert Burton. There will also be an appearance by Chris Webb, the singer of "So This Is Queensland" with its catchy chorus of "Mr Newman, you're a dickhead".
The event will also include raffles, stalls, airbrush artist Deathwish Art, food, drinks and children's entertainment.
Grant says they must reach at least $5000 in prebookings to cover basic costs.