Australian motorcycle travel gurus Mike and Denise Ferris plan to add Mexico to their popular Ferris Wheels Motorcycle Safaris itinerary in 2015, possibly in December.
"We are looking at introducing Mexico," says Mike. "In fact this email is coming to you from Cancun on the Yucatan Peninsular in the land of tacos and tequila! It's looking pretty good for an inaugural tour here sometime in 2015."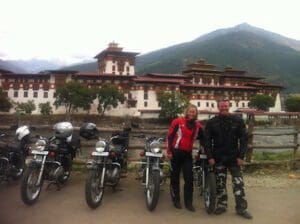 The tour would possibly include Tijuana, Acapulco, Chihuahua, Tabasco, Mt Popocatepeti, the ancient Pyramids of the Sun and Moon, Mayan and Aztec cultures and the world's largest city, Mexico City. No dates have been scheduled yet.
That will make 2015 the biggest year yet for Ferris Wheels with a possible 13 tours including two tours of Turkey to help commemorate the Gallipoli Centenary. There are still a couple of vacancies on the April 2-22 tour, but the April 28-May 18 tour is booked out.
Other Ferris Wheels tours in 2015: Nepal/Bhutan (March 10-30),Morocco (April 2-22), Iceland (June 1-15, June 17-July 1), Himalaya (July 19-August 8, July 22-August 11, August 12-September 2), Dalmatian coast (September 7-26) and the South American Andes (October 5-26, November 2-23).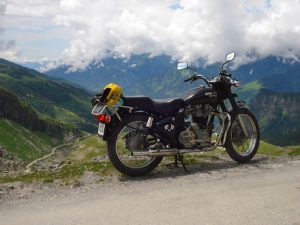 "We ran nine tours in 2014, with a total of about 160 people," Mike says. "Iceland was our most popular destination, being the latest addition to the portfolio. Any new tour we introduce is immediately embraced by our loyal fraternity of 'repeat offenders'."
This year was a pretty big year for Ferris Wheels who celebrated their 20th anniversary in August, with a black-tie function on a Sydney Harbour cruise.
"We had visitors from every state in Australia in attendance, as well as our original two – and still current –  business partners from India and Turkey," he says. "Channel 7 host Greg Grainger was our MC for the day, and recounted a few tales from his own trips with us 18 years or so ago."
Ferris Wheels also joined up in 2014 with professional motorcycle training company motoDNA to offer adventure rider training for people wanting to attend their tours.
It follows a successful 2013 when they launched a six-part TV series on Channel Seven called World On Wheels. It is now available on DVD and would make a great Christmas present.