Two female riders have been selected to represent Australia in a trial to compete in the female team at the International BMW GS Trophy in Mongolia in June 2018.
Julia Maguire and Andrea Box fly out this week to South Africa to compete for selection in the international female team after qualifying last week.
"The qualifier was a fun mix of challenges, testing our bike control, slow speed manoeuvring and navigation," says 26-year-old trauma nurse Andrea who started riding dirt bikes at 12.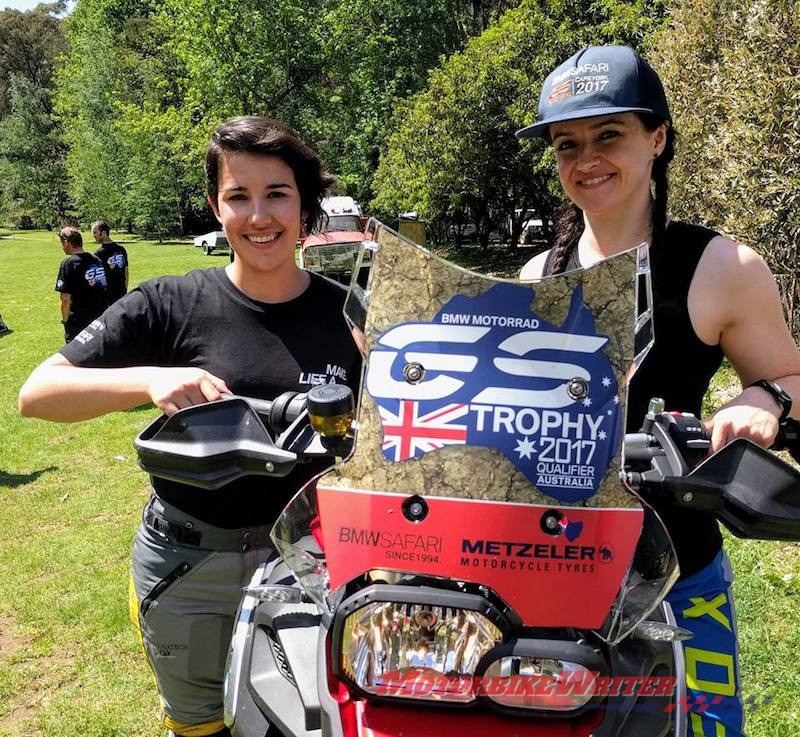 "The course tested us all to our limits and it was so nice to meet passionate adventure riders from all around Australia.
"I'm not sure exactly what to expect in South Africa. I guess that's half the challenge, all I can do is try to prepare for anything."
The women will face three days of challenge and trial from November 12-16.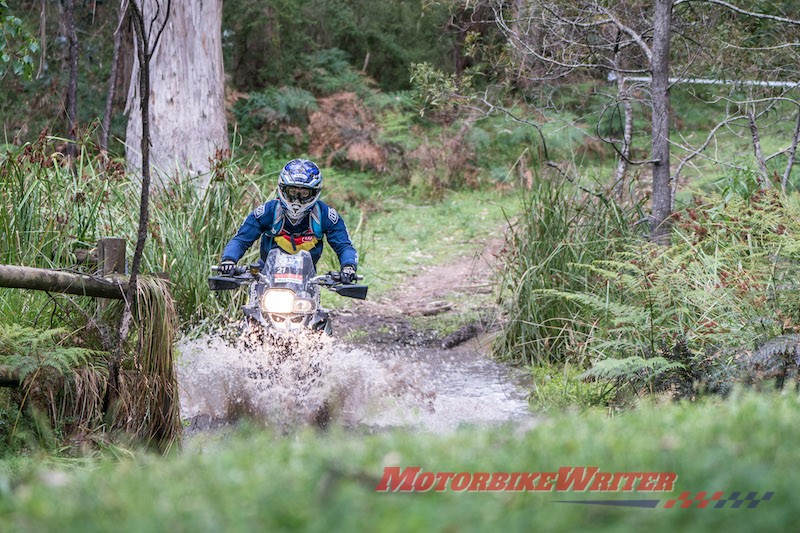 BMW Motorrad Australia spokesman Nigel Harvey says the women's skill levels were "very high".
"We wish them all the best in being selected for the international women's team," he says.
Meanwhile, the first Australian team was also selected for the international event.  The amateur riders are Shane Guttridge, Simon Turvey and Michael Haley.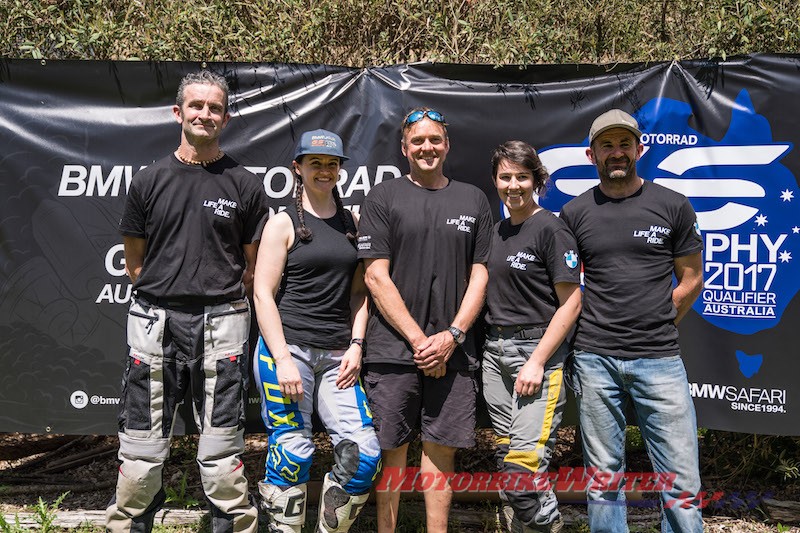 They were selected at the Australian GS Trophy Qualifier event on October 28-29 at Charnwood Camp in Lima East, Victoria.
It was a matter of trial by obstacle course, traverse slalom, offset slalom, enduro loop, navigation loop and various other strength and endurance challenges.