(UPDATED SEPTEMBER 25): Women are doing it for themselves and Leigh Hutton is proof of that with her first self-published novel. The former Canadian ice-racing and enduro champion has completed the first of a series of young adult novels called The Go Girls Chronicles based on her experiences racing motorcycles on the ice and dirt.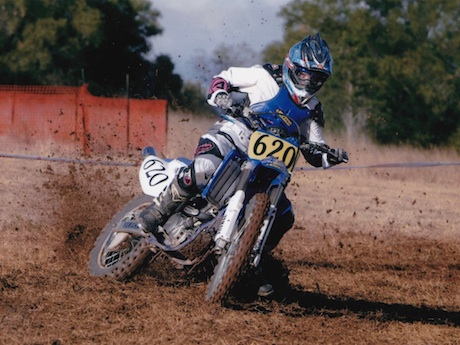 "I had a literary agent and some major publishers interested but couldn't quite get 'Rev Girl' across the line. I spent three years making it the best book it could be and trying to get traditionally published before deciding to go it alone and kick-starting my own publishing company," the spunky 29-year-old Queensland mother of three says. "Because of my background in media and promotion and with my sister, Rosie, who is in marketing motorcycle and graphic design it has turned out really well."
The Go Girls Chronicles are closely based on Leigh's own life. The plot of the first book, Rev Girl, is about 16-year-old Clover Kassedy who is forced to move from her home in Canada to Colorado where she just doesn't fit in. However, with the help of a good friend, she sets about heading to the world dirt bike championships. However, to turn her dream into reality she has to overcome the hurdles of a super-competitive Dad, a horrible mother and relentless bullies.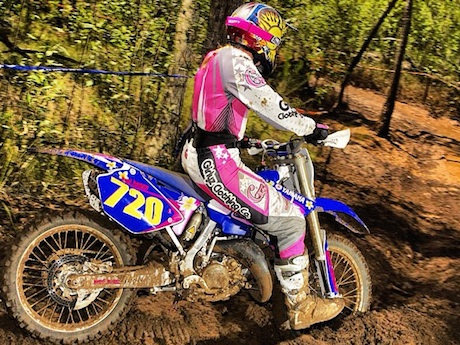 "Yeah, it's about me, but I didn't have nasty parents. I actually had a very fortunate upbringing. However, when I did the first draft of the book the parents were too nice and there wasn't enough conflict." Leigh is certainly an action woman, enjoying surfing, snowboarding, show jumping and mountain biking. "There is a growing trend for more and more girls to get involved in action sports and these books will be about celebrating that with blockbuster stories, conflict, romance and overcoming obstacles, all anchored in these exciting sports."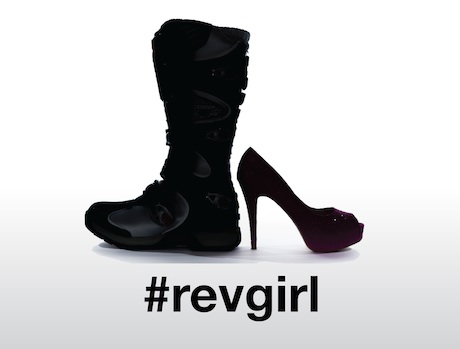 The first Go Girls Chronicles book for young adults was launched in Brisbane in May with demonstration rides by some of the country's top female riders and racers, including trials rider Kristie McKinnon.
"My dad tried to get me to ride trials, but it was slow and technical for me. I was more into speed," says Leigh whose husband, Kirk, is a semi-professional racer and 10-time Queensland enduro champion.
A portion of every book purchase will go to the Make-A-Wish Foundation, to help grant the wishes of children with life-threatening medical conditions. Check out her website and Facebook page.
The second book in the Go Girls Chronicles is Jump Girl in which the female hero is now jumping horses. However, she also has a Yamaha TTR-90.  Check it out here.