If you are worried about air pollution when riding or are allergic to airborne pollens, the French R-PUR face mask may be the solution.
Their crowd-funding project is more than 345% oversubscribed so we expect it will go into production.
It costs €119 ($A180, $US139) each, including one replacement filter.
Clean air
However, if you ride in city traffic on a daily basis, it may be a small price to pay for your health.
It's worth noting that air pollution is the fourth biggest cause of death in the world with 5.5m fatalities a year.
It also apparently can take more than two years off your life expectancy if you are exposed to it on a daily basis.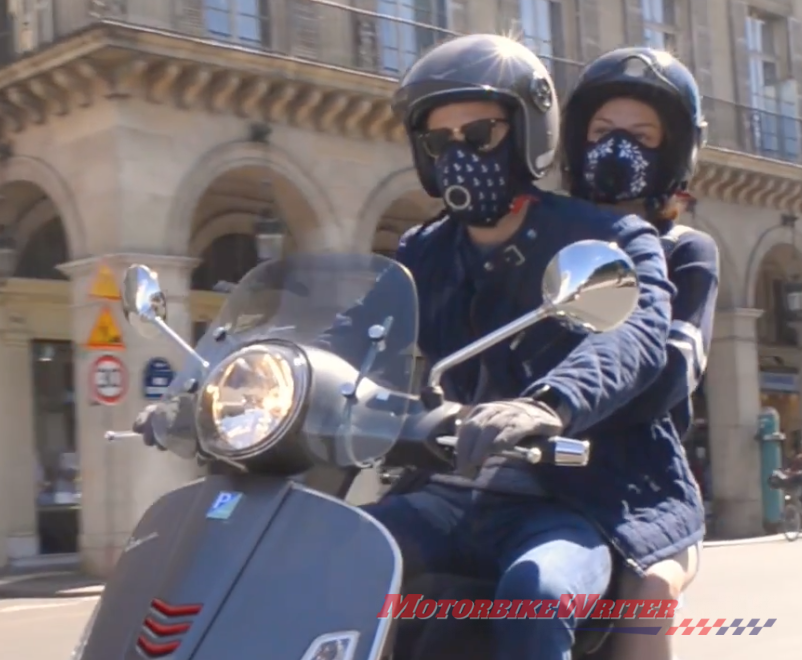 R-PUR is claimed to allow riders to breathe clean air by filtering toxic particles and fine particles such as diesel carbon emissions.
The filter eliminates nanoparticles up to 10 times smaller than the toughest European standard for breathing protection masks.
Allergy sufferers
R-PUR is also claimed to help people with allergies by filtering pollens and it will protect against airborne viruses and bacteria.
The valve unit contains a replaceable filter. It should be swapped every 500km if you mainly ride in an urban environment. It will need replacing less often if you ride out in the country.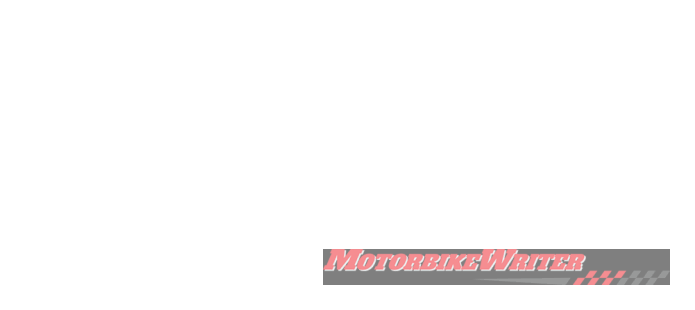 There is an app that will warn you when you need to replace the filter.
Most motorcycle face masks are not waterproof or weather proof because it inhibits your ability to breathe.
However, the R-PUR face mask is water repellent while still allowing you to breathe in and out through the filter.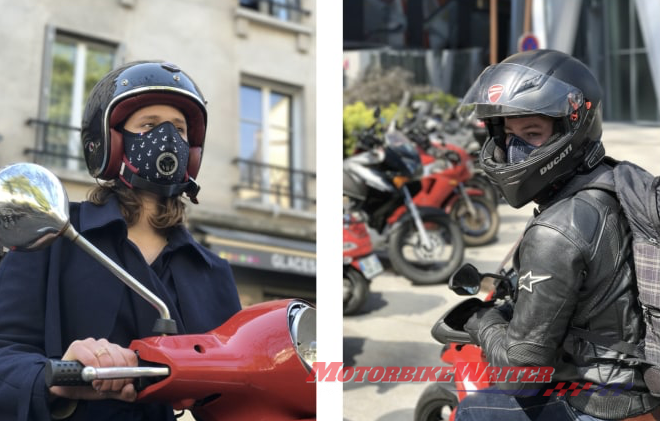 The filter's patented valve increases exhalation by 50% to allow better internal ventilation and stay dry.
The hot air-flow redirection system also prevents fog on your helmet visor, goggles or glasses.
Face masks are a good idea, even with a full-face helmet to protect against sunburn and fogging your visor.
Face mask details
The makers say the face mask is comfortable.
It is made with three layers of material including a soft anti-perspirant thermo-control inner layer. 
However, the material seems only suitable in winter as they say it negates the use of a neck warmer.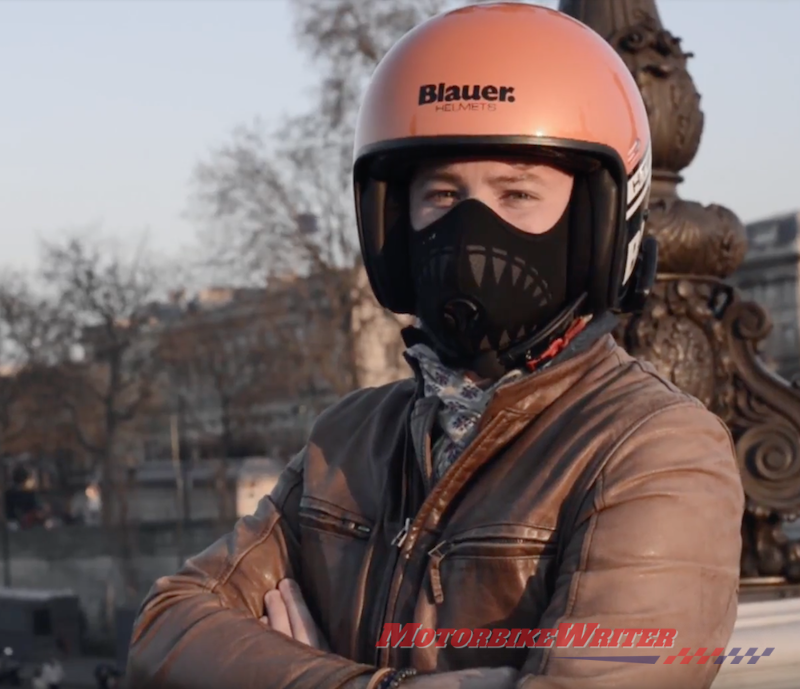 It also has adjustable velcro straps to fit any head size.
Dimensions are 15cm high, 13cm wide, 24cm long and weighs 55g.Face 3
There is a range of different patterns available in black, white and grey with reflective logos to attract attention.