If you find it inconvenient carrying your helmet around, you may be interested in this EZ-GO motorcycle helmet strap.
The Chinese-made EZ-GO Strap sells for just $A22 (plus $A10 shipping) and you can buy it here online.
EZ-GO strap in use
We were sent a strap to use and were surprised at how often we use it.
Leaving your helmet on a motorcycle is not always safe and secure. It could be stolen or soaked if a shower passes over.
However carrying your helmet can also be a nuisance, especially while walking around a bike show.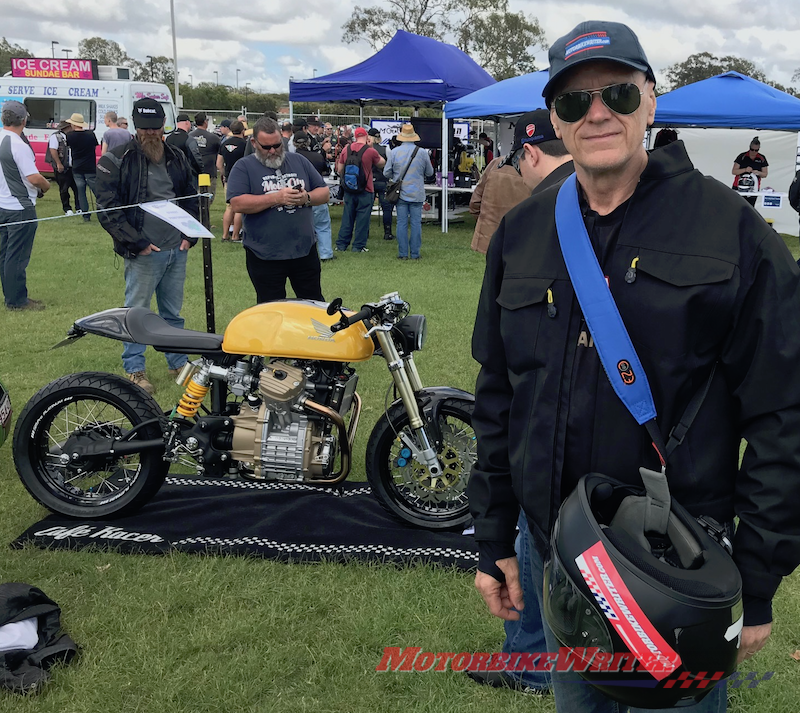 Holding your helmet by the chin strap is not a good idea as you tend to swing it around while walking and put undue stress on the strap.
You can shorten this adjustable strap and keeps the helmet still against your body.
One reader suggested you should hold your helmet by the strap at all. In which case, you an thread it through the visor space of a full-face helmet.
Holding your helmet by the chin bar can also sometimes pull out the lining.
It's also easy to drop your helmet which can render it useless.
There is also the inconvenience of trying to hold a helmet while paying for or carrying your coffee!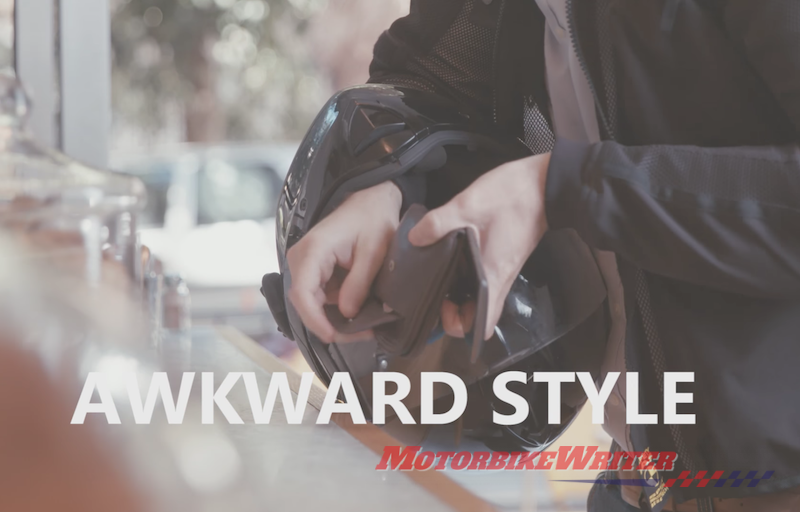 This strap quickly secures your helmet so you can throw it over your shoulder and have your hands free.
It's also great for carrying a spare helmet with you on your bike if you are picking up a pillion.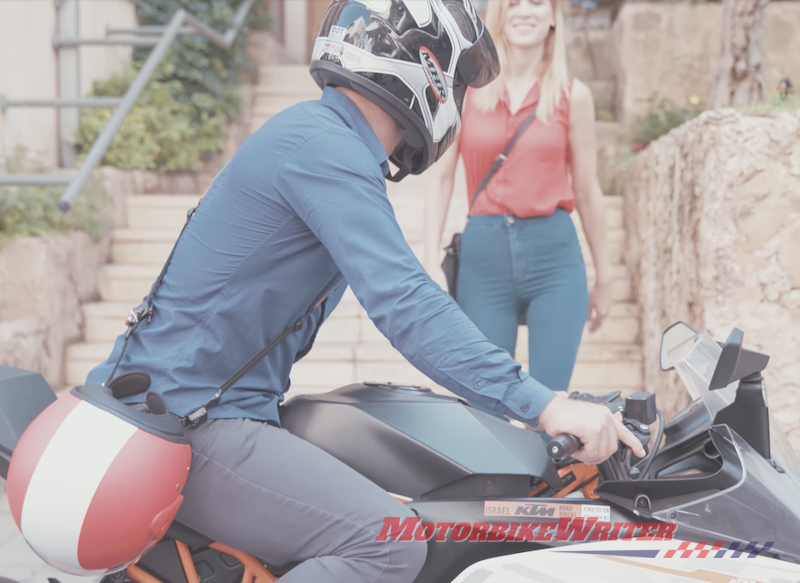 Much safer than putting your arm through the chin bar.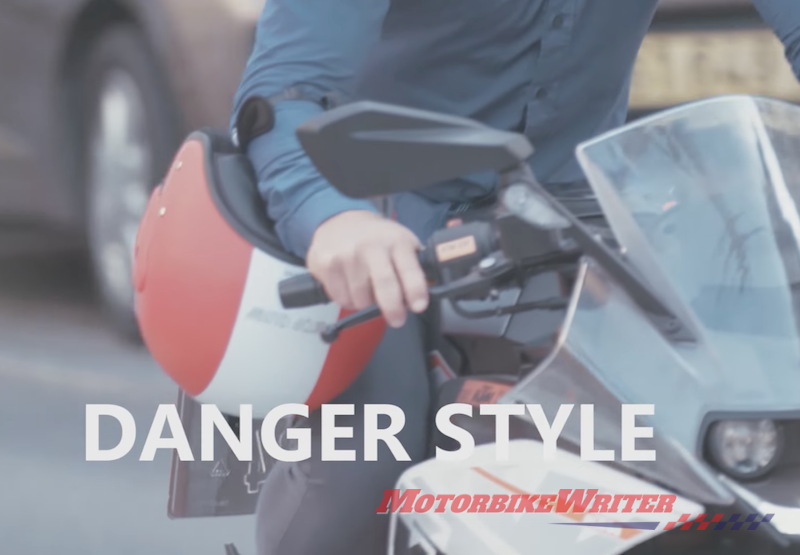 The strap can be rolled up and stored in your jacket pocket and quickly clips through the double-D ring of your helmet strap with its ratchet clip fastener.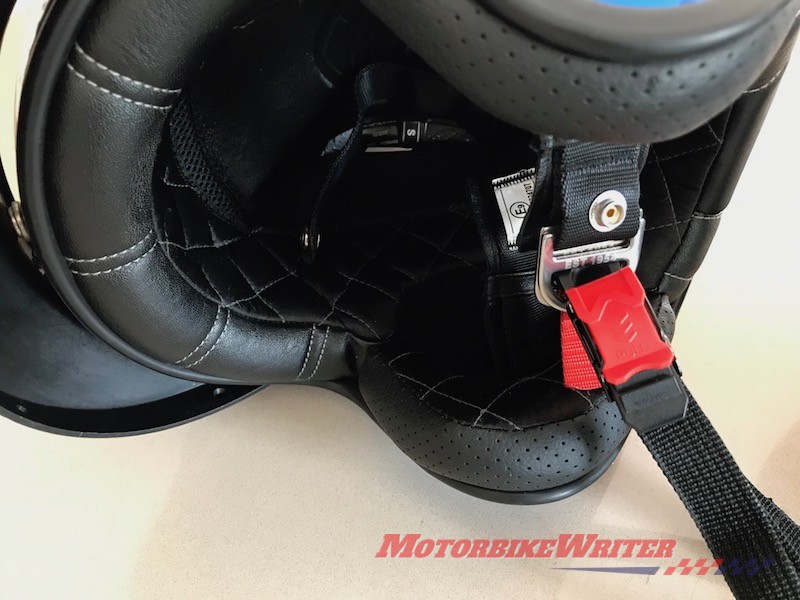 If you have a helmet with ratchet fasteners, the two clips will insert into them, as well.
When attached, the helmet sits against your side or back in an upside-down position which actually makes it a convenient place to hold your gloves.
EZ-GO Strap materials
The lightweight strap is made of similar strong synergic polyester to most helmet chin straps.
The part that goes over your shoulder is padded with a 3D mesh side that sits against your shoulder and wicks away the sweat.
It comes in a variety of colours and stylish patterns.
EZ-GO CEO Liran Are says they will soon launch a strap that also includes a "zipper pouch that can hold cell phone, keys and credit cards".