2021 Dakar Just Got Crazier
tabUI – an app designed to help people discover and explore the Piedmont region of Northern Italy remotely – is using the 2021 Dakar Rally to bring exposure to their new technology/app through the means of allowing for fans to ride along with a racer for the entire event!
Rider Cesare Zacchetti will be equipped with the system and you will be able to tune in and ask questions in real-time while he makes his paces through the dangerous trek.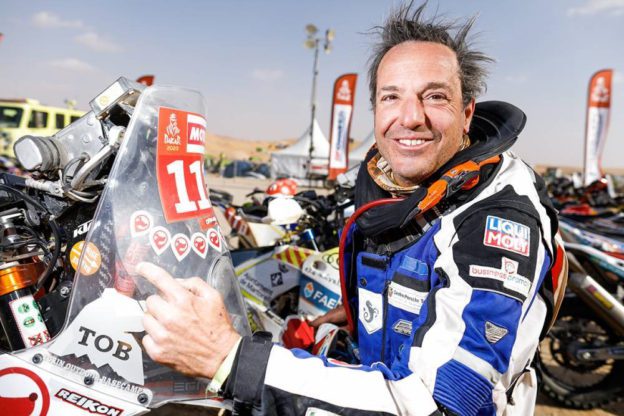 CEO Giorgio Proglio said: "The Dakar is obviously one of the most extraordinary sporting events ever and is a showcase unmissable for a brand like ours that wants to grow more and more, but the main reason for our choice is to carry out an experimentation, a sort of innovative test with augmented reality in the middle of the desert"
How the actual app and experience will look in real-time will be up to the developers to integrate and unveil for the opening day of racing, but if you're a Dakar fan and want a real-time POV experience of the entire journey this is going to be your best option. More information on where/how to connect in the near future.