Long Way adventurer Ewan McGregor is trading his BMW R 1200 GS Adventure for a Moto Guzzi Stelvio and heading from California to the southern tip of Chile on his next motorcycle adventure.
MotorbikeWriter predicted the swap and the Central American part of the tour after the above video was released on May 28.
Now it appears the oldest European motorcycle manufacturer has struck a sponsorship deal with the Star Wars star for the trip.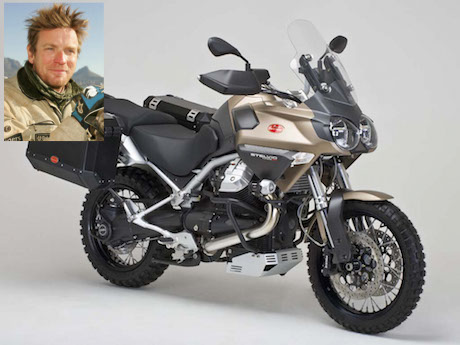 There is no word on how much they are paying or whether Ewan's Long Way partner and longtime friend Charley Boorman will accompany him.
"I'd love to do South America one day; all of it," he says in the above video.
"But I think the next one will probably be Mexico or Baja. I'd like to explore Baja. I've never done it and I know a lot of bikers go there and it's like good trails, good tracks, off road, on road. So I think that would be my next trip."
However, it now appears he will travel more than 11,000km from Southern California, down the Baja Peninsula and through Central America and on to Tierra del Fuego, in Chile, on a Stelvio NTX.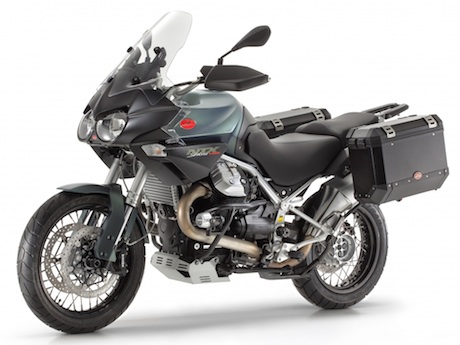 Ewan has been a longtime Moto Guzzi fan, visiting the Moto Guzzi factory at Mandello del Lario during his Long Way Down African journey, and owning several Guzzi models.
"I do ride them all and I ride them wherever I am going far or going just round the corner, it doesn't really matter," he says in the video.
"I've got some early 70s bikes that I love to ride around. I've got a Norge, really for my dad to ride around when he came to visit me, but I'm riding that all the time as well. I seven have a 1974 Eldorado police bike with a siren on it. Mine is a bit distressed – it looks like it came out of a river.
"I like nothing better than once the children are in bed, getting down to working, tinkering with my bikes."
If Ewan doesn't ride with Charley on this next adventure, he may take his French-born wife, Eve Mavrakis, who learned to ride a motorbike and joined him on a stage of the African adventure.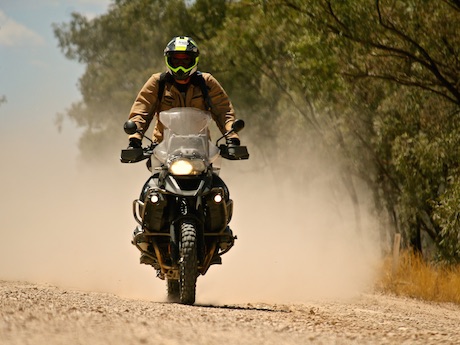 I've interviewed Charley on several occasions and he has talked about a Long Way Up with Ewan from the tip of South America to the top of Alaska. He's also talked about possibly competing in the Baja 1000.
He's always said the problem with a third Long Way adventure is finding a long-enough gap in his long-time friend's busy film schedule to slip in a trip.
It appears Moto Guzzi may have sealed the deal; at least for Ewan.