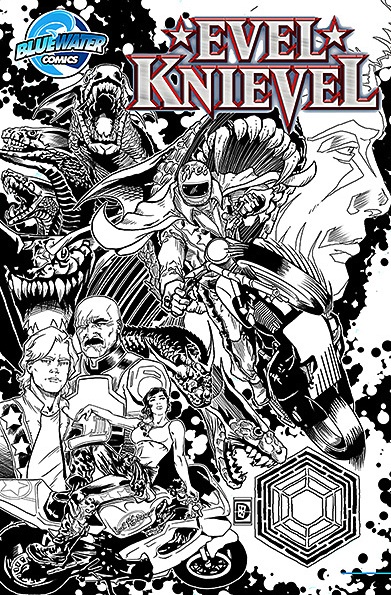 Motorcycle stuntman Evel Knievel will be immortalised in comic books.
Although his bike escapades will be featured, the first episode due later this year is about his unsuccessful attempt to jump a steam-powered rocket across Snake River Canyon in 1974.
American company Bluewater Productions will produce the comics in digital and paper formats.
Darren G. Davis, President and Editor in Chief of Bluewater Productions, says "our aim is to keep the legacy of Evel Knievel alive, presenting an homage to this amazing man that will appeal to adults who followed his career years ago, and introducing him to new fans among today's teenagers."
Accompanying Evel Knievel on the pages of the comic book will be two teenage sidekicks, a girl and a boy, says Davis, to help younger readers relate to the stories.
Robert "Evel" Knievel performed more than 75 motorcycle jumps from 1965 to 1980.
The Motorcycle Hall of Famer is also in the Guinness Book of Records for the most broken bones.
He died in 2007 of heart failure, aged 69.
Meanwhile, Evel Knievell's memory will also live on in a special tribute bike. Click here for more.