A Simple Solution to Range Anxiety
Etergo is a Dutch scooter company. It just landed a huge investment to the tune of €10M (roughly $11.4M) to build a modular scooter that can swap out batteries on the fly.
Range anxiety is the number one reason I would hesitate to buy an electric motorcycle or scooter. With charging stations still relatively scarce, the fear of running out of battery juice is real. However, Etergo has a simple solution: swap out the discharged battery for a fully charged one.
I've often wondered why this wasn't a bigger thing. It would be like filling up your gas tank. You could pull into a service station, swap out the battery in a few minutes, and be on your way. The service station could then recharge the battery and use it on a different customer.
Anyway, Etergo's scooter, called the AppScooter, can travel a respectable 240 km (roughly 150 miles) per charge with all battery modules installed and fully charged. It has a top speed of only 45 km/h (roughly 26 mph), which means it's only suitable for the city.
With that said, the Etergo AppScooter would work for a lot of commuters worldwide. The company is still in the process of finding a manufacturing partner to start churning these two-wheeled electric-powered commuter machines out.
Etergo Isn't the Only One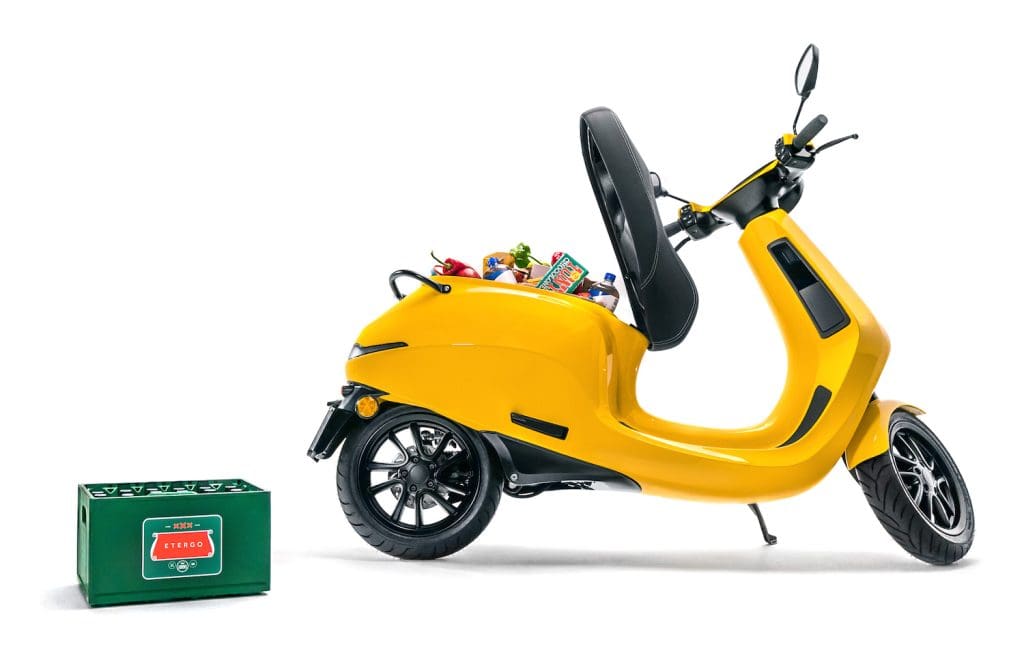 According to RideApart, Etergo isn't the only scooter company out there with this approach. The publication points to Gogoro, which already has a scooter in production and has 750 battery swap stations spread out over Taiwan. Gogoro has also made it into the delivery service as well, further bolstering its business.
Etergo will likely find plenty of room in this market. Worldwide, scooter sales outpace cars according to Etergo, and that means there's a huge market for an electric alternative, especially with emissions regulations becoming stricter in much of the world.
I would love to see someone put this kind of technology on a legit motorcycle. With swappable batteries comes the opportunity to essentially refuel and keep on riding. While I know there is a lot of work to do as far as building the infrastructure, it seems to make more sense than putting charging stations everywhere.