There was "no sign of enforcement" on the first of a two-day police and emergency services motorcycle road safety education campaign with riders on the Gold Coast hinterland.
The campaign continues Sunday (25 August 2019) at the Numinbah Valley School of Arts Hall from 7am-1pm, run by the Nerang Police Station and Coomera Road Policing Unit.
Nerang Police Sgt Graeme Reeves says they had a "fairly good role-up of bikes" on the Saturday morning.
"All the bike riders seemed pretty impressed with the free sausage sizzle, water giveaway on a cold morning and all were very happy with the prizes on display and free entry in Mondays raffle," he says.
Campaign continues
Our Gold Coast correspondent, Todd Parkes, said many riders stopped "by choice" and interacted with the police.
"It was seen as a positive experience, not just by the officers, but by the general public," Todd says.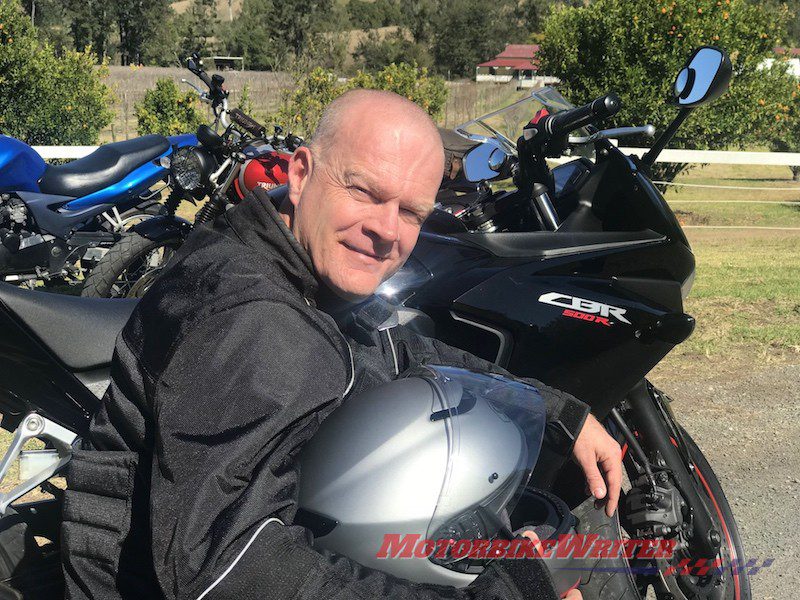 "It showed no sign of enforcement at all. Not a ticket book, ride height wheel, exhaust analyser or breathalyser in sight. Only the smell of sausages.
"Snr Sgt Gordon related that many riders had dropped in and some had slowed warily as they moved through. They were not sure if it was overt enforcement or something else as the road rules are enforced regularly in the hinterland. I did not see any targeting or profiling of riders in the area at all.
"Senior Sergeant Peter Gordon explained this community interaction event has been occurring twice a year for the last few years since commencing on 2015 when 12 motorcycle fatalities had occurred. Since then, presumably as a result of a combination of all the aforementioned programs, there has been quite a reduction in fatalities. The objective of the operation is to provide a public interface opportunity where riders can chat, mingle, speak to relevant emergency and traffic officers about a range of topics as well as gain materials that educate them about riding to survive." 
Todd says Snr Sgt Gordon told him that the riders who stopped didn't need any preaching or converting as they are "aware and open to its purpose".
"Personally I enjoyed the opportunity to just talk with guys about bikes, life and riding who just happen to wear a uniform," Todd says.
"I encourage riders heading down the Numinbah Valley roads to pay a visit to for a chat and feed."
Education campaign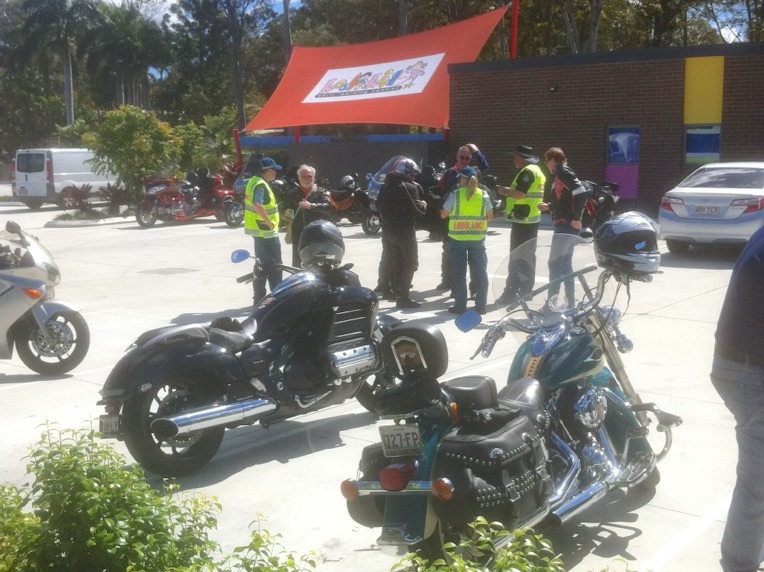 The campaign continues the Operation North Upright program that Nerang Police Station has been running for the past few years with regular one-day events.
It includes a free raffle for all who attend with the following prizes: Axo, Scorpion and RJays motorcycle boots; Five and RJays motorcycle gloves; Motul chain cleaning kit; and Royal Enfeild t-shirt.
The raffle will be drawn at the Nerang Police Station on 27 August 2019. Winners will be able to exchange prizes for the proper size boots or gloves at the dealer.
There is also a free sausage sizzle and bottles of water for all riders.
Riders will be able to ask questions of the police, ambulance, fireys and Department of Transport and Main Roads officials.
Questions can include bike the legality of bike modifications, helmet rules or various road rules.
Police say Operation North Upright is designed to "talk with any bike riders, give advice and listen to their concerns".
Riders have claimed previous similar events have been accompanied by a high presence of police in the area, enforcing road rules and vehicle compliance.
Road Safety messages from Operation North Upright
The faster you go, the harder you hit. And on a bike, you'll always come off second‐best. The 

only thing speeding gets you closer to is a crash.

Riding tired affects reaction times and impairs judgement. Take a break or don't get on the bike if 

you're tired.

Ride to be seen and don't assume you're visible to everyone.

Lane filtering is legal, remember to be safe and follow the road rules.

Look after yourself and your bike. The right gear and regular maintenance can save your life.
Online 'Join the Drive' resources: