Meet the Harley-Davidson LiveWire electric motorcycle.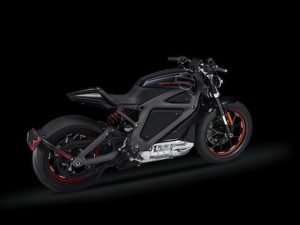 Who would have thought the heavy motorcycle icon, Harley-Davidson, would ever go electric?
But it now appears true with news rolling in from the US about the Harley-Davidson LiveWire electric bike.
This is only hours after MotorbikeWriter posted a story and photo of a production-ready electric Harley on the set of the forthcoming Avengers: Age of Ultron movie.
Now the photos are out there and what a beauty the LiveWire is. It looks like a cross between a Buell, V-Rod and something from Tron.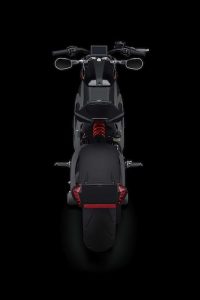 But don't get too excited just yet. Harley is releasing it as a concept and taking it on tour of the US to ask for customer feedback. The conservative company has learnt from its water-cooled V-Rod that you can't move too quickly with your customers. The V-Rod is still considered by some not to be a "true Harley". And when the Rushmore Touring models were released last year, partial water-cooling was released as an optional model.
Harley is now asking for customer feedback on the LiveWire before deciding to go electric.
It certainly looks exciting, but the main problem will probably be performance and sound.
On the performance side, LiveWire has a three-phase induction motor with 55kW of power and 70Nm of torque which is more than the Brammo Empulse R and Zero SR, but less than any of its current fleet. However, with instant torque from an electric motor, it will still be pretty quick with a 0-100km/h time of 4 seconds and a top speed of 148km/h.
The biggest drawback of electric bikes is the battery range. There are no details yet from Harley on battery size, but range would probably be comparable to most others which is around 160km. That might not seem much but it's about the same as a couple of their Sportsters.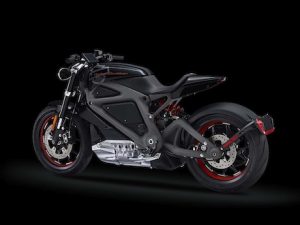 As for the sound, LiveWire roars like a jet on the video, not the "potato-potato" we are used to. Harley chief operating officer Matt Levatich alluded to the sound challenges when he spoke at the Harley 110th anniversary celebrations in Milwaukee last year.
"Our engineers are quite intrigued with the idea of what an electric Harley would look like, sound like and feel like. And would it be visceral, would it be emotional, would it be luscious? And there's a way to do that I believe, and it would be very exciting."
An electric Harley could be the kickstart the electric bike industry needs. So far it has been dominated by non-motorcycle companies such as Zero and Brammo. However, BMW has now released its electric scooter, Yamaha has announced it will make two electric bikes, electric bikes have set records on the Isle of Man TT, and even Bultaco is returning to production with an electric bike.