Motorcycles are not included in a NSW Government incentive package that includes a $3000 rebate to lure motorists into electric vehicles.
NSW is the only state so far to offer any incentives at all for electric vehicles, while overseas motorists are being enticed with free tolls and parking, cash rebates, tax incentives and more to go electric.
The NSW package includes the elimination of stamp duty on electric vehicles (EV) up to $78,000 from 1 September 2021 and all EVs including Plug In Hybrid (PHEV) from 1 July 2027, $151 million investment in EV charging infrastructure in metropolitan and regional areas, EV access to transit T2 and T3 lanes and cash rebates for EV customers represent some of the most significant reforms ever seen in Australia in support of new automotive technology. 
Motorcycles are already able to use transit lanes but electric motorcycles and scooter are not included in the EV rebate carrot "at this stage".
The Federal Chamber of Automotive Industries say they will "continue to follow up with the Government into the future".
FCAI boss Ton Webber says the package will show the direction for other states.
In Australia, most electric two-wheelers are cheap Chinese scooters, although Harley-Davidson has introduced a $50,000 LiveWire while the Australian-designed Savic C-Series electric bike has been delayed until the third quarter of 2022.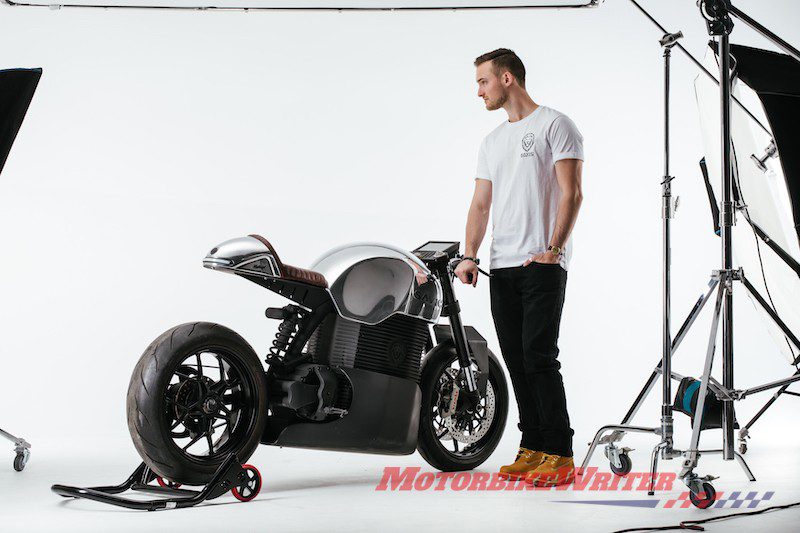 Savic Motorcycles founder Dennis Savic says the Australian electric motorcycle market is much smaller than cars and "adoption is lagging behind cars". 
"It would be great to see some rebates as the industry starts to mature and catch up to four-wheeled vehicles," he says. 
Dennis says has has informed all their first customers of the delay and posted on social media.
"Not one customer has asked for a refund," he says. 
"We've certainly seen some incredible support from our customer base."