More than 55 million electric motorcycles and scooters will be sold over the next decade, according to market researchers Navigant Research.
The research says that the more toward more electric-powered motorcycles and scooters is being driven by rising fuel prices and urban congestion.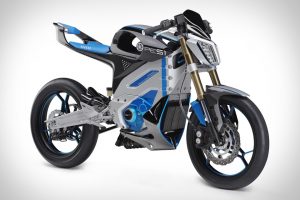 While Navigant research director John Gartner recognises that the current electric motorcycle market is dominated by China with 98% of sales, he says the market will spread to other countries, especially with high-profile model entries from mainstream brands such as Yamaha, BMW and Harley.
"Although high component costs and sluggish demand currently hamper the sales of electric two-wheel vehicles today, this market is poised for growth as consumer markets continue to expand and new high-profile competitors such as Harley Davidson enter the market," he says.
Currently electric motorcycles are very expensive, but these prices are expected to drop over the years much like flat-screen TV prices. 
While prices remain a hurdle for the general public, manufacturers are targeting fleet sales, particularly to police and emergency services who like the "stealth" aspect to the quiet-running machines.
John says there are many other advantages of electric motorcycles and scooters including that in some jurisdictions they are permitted on roads and on paths designated for bicycles and scooters. He says this will broaden their appeal for younger motorists.
He says the "shifting nature of personal mobility" is also expected to contribute to the increased interest in scooters and motorcycles for transportation.
The Navigant report, "Electric Motorcycles and Scooters", examines the global markets for high-powered and low-powered e-motorcycles, e-scooters, and related battery technologies.