Triumph's finally done it. 
Her electric prototype  – the TE-1 – has just finished final tests at Oulton Park to great acclaim, proving that a zero-emission machine lighter than Energica's Ego (and Ducati's V21L prototype) can not only keep up with the big boys, but potentially lead the charge altogether.
Double Daytona 200 winner Brandon Paasch loves the way she 'pulls like crazy,' proving the massive potential electric bikes have when it comes to torque availability; and when it comes to power, the TE-1 is specced at 175bhp, smacking up to 100mph faster than a gas-happy Speed Triple 1200RS, with the recent press release from Triumph finally giving us her numbers: 0-60mph in 3.6 seconds, with a 100-mile range, and a game-changing 20-minute charge time.
That's far beyond the expectations of the teams invested in creating her – and it's not even her full potential.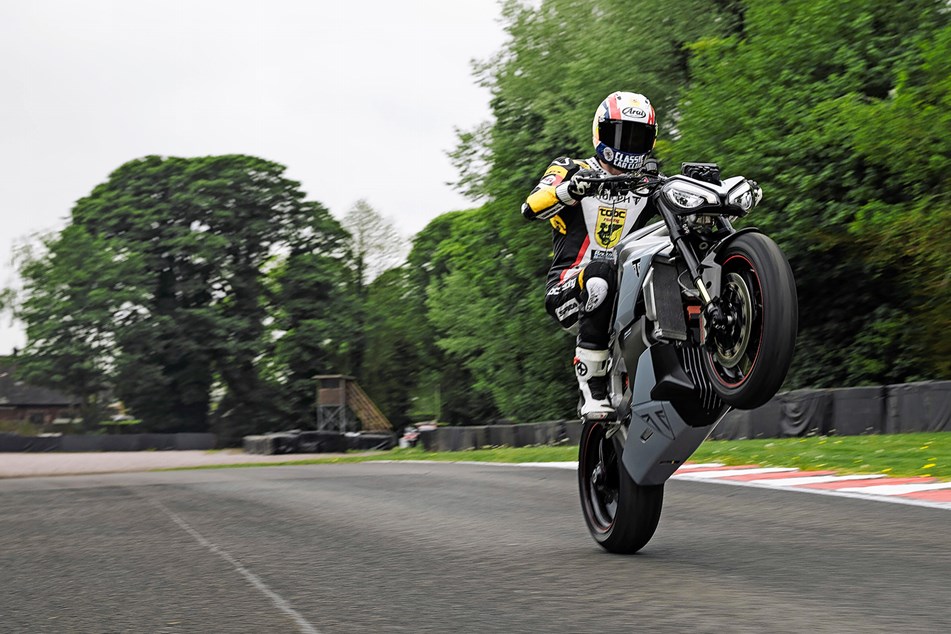 Unfortunately, all this success means something else; that the TE-1 will 'never go into production.' 
"We've got decades of experience now doing combustion-engined bikes," Chief Product Officer, Steve Sargent tells MCN ahead of the official reveal. 
"But, quite clearly, the world is moving to electric, and we wanted a vehicle for us to not just build our knowledge, but also show our expertise in being able to develop something completely fresh."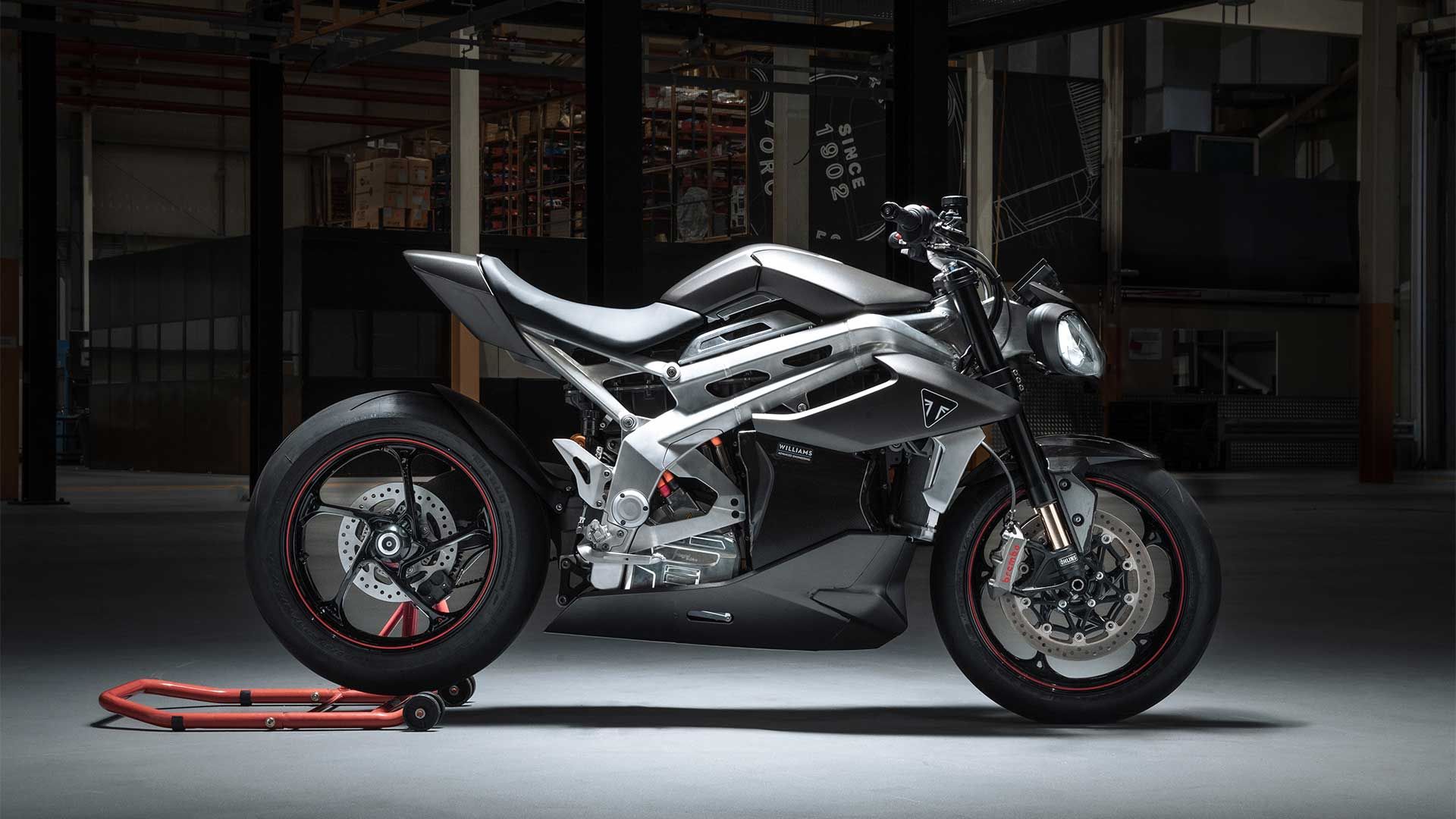 The build, while impressive, is still a work in progress to all teams involved – and let's not forget that the 'triumphs' of this bike don't belong solely to Triumph. 
"Taking care of the battery and integration was Williams Advanced Engineering, who got involved back in 2018. Joining them was Integral Powertrain Ltd's e-Drive division who created a scalable power-dense electric motor that achieved peak and continuous power densities of 13kW/kg and 9kW/kg respectively and a silicon carbide invertor in one 15kg unit."
Translated, this bike – if uncapped and let loose – can release up to 670bhp, almost four times her current power specs. 
Yikes.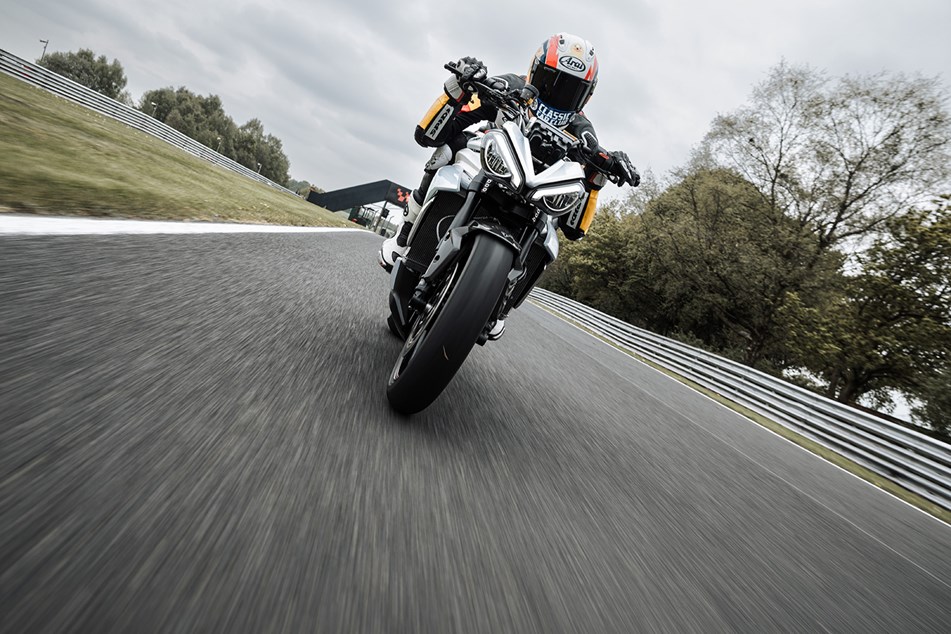 The University of Warwick also helped with the modelling and simulation of the bike, 'with the Government's Office for Zero Emission Vehicles and Innovate UK providing additional support and funding to the project.'
This includes the bike's potential in range: A stunning 0-80% recharge time of 20 minutes (and that's counting a full trackday session when ridden at fast-group speeds).
Would Triumph have released the TE-1 to the masses if there were less hands in the pot?
We don't know.
What we DO know, however, is that the bike wouldn't be the same without these brilliant minds working together – and they're already thinking up of new ideas for improving the TE-1's battery system.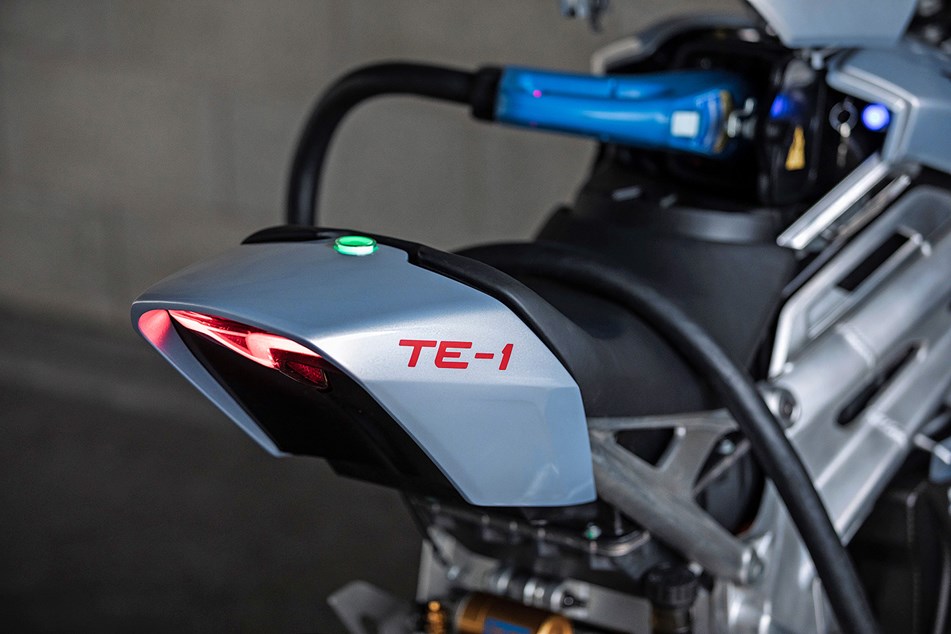 "We know that we could make improvements to the cooling system that would give us more performance out of the battery," Sargent continues. 
"We know there are things that we could do with the structure of the battery, and we know there's potential to get more from the motor."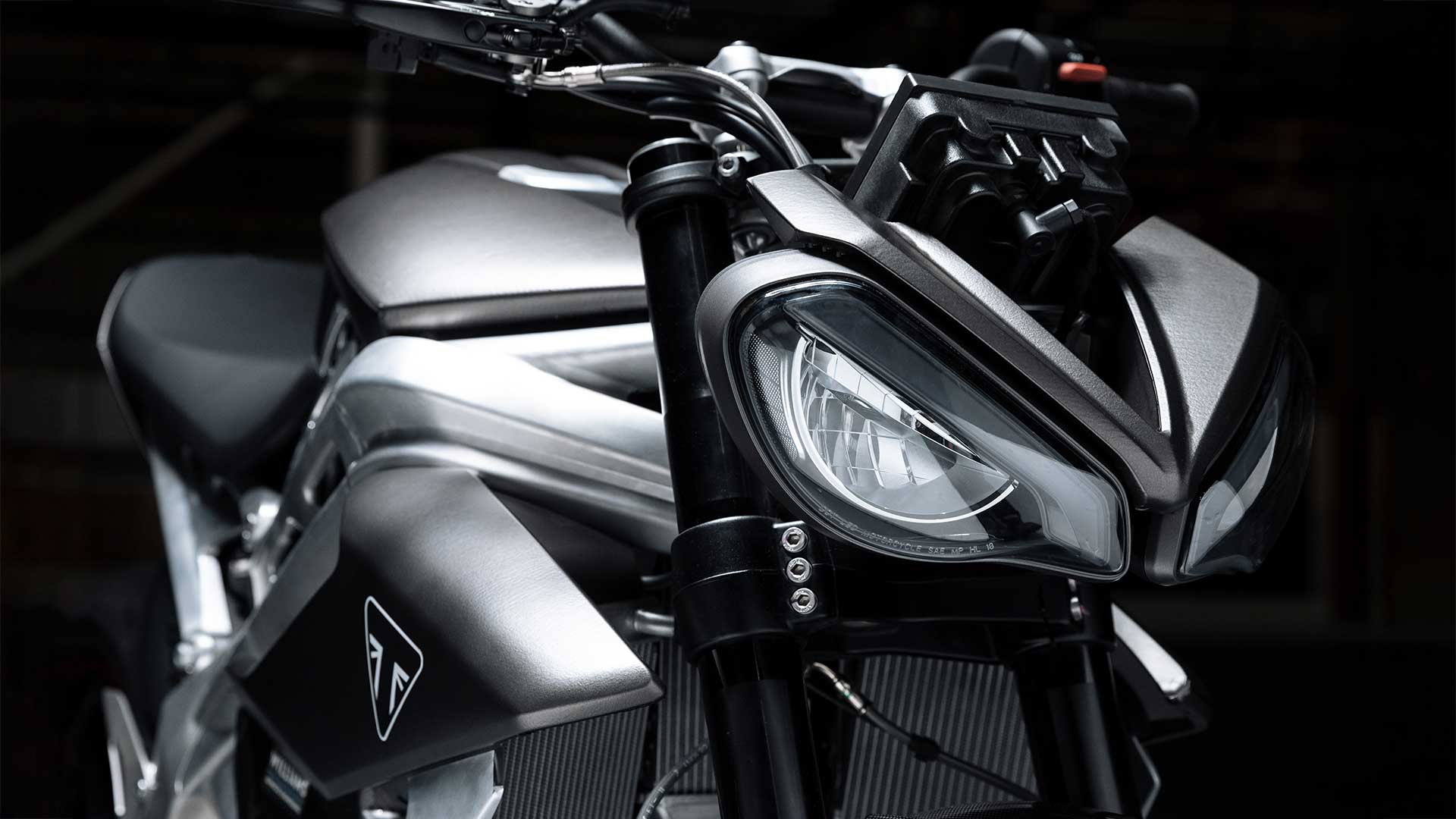 With such a powerful package in the Hinckley lab, we'll be excited to see the electric machines that are created for Triumph's incubating zero-emission lineups (we're told they're already in development, so stay tuned). 
Drop a comment below letting us know what you think, and as ever – stay safe on the twisties. 
*Media sourced from
MCN
and
Triumph
*