Honda V4 Crosstourer Honda V4 Crosstourer and Crossrunner
November 5, 2010 – I have a feeling Honda got caught out on the Adventure Touring craze, another strange chapter in the Book of Motorcycling, 21st Century.
Wasn't Honda the company that used to create trends and must-haves the way Apple does today?
Honda was once known as the company that designed, created and put product on dealers' shelves (and parking lots) before anybody even know they needed or wanted them.
Examples? The original CB750 four, the 1984 Honda Civic and CRX, the flat four/six Gold Wing and the original Interceptor.
But Honda, like Harley-Davidson, seems also to be rather lost in the fog.
This is all my own opinion, of course, but for proof I submit the Honda VRF1200F (review), a bike that didn't capture the soul of the original Interceptor, even though it's a direct descendant.
It's so far received lukewarm reviews and was panned in the UK for being a not-quite sport-tourer with no system luggage available when it was first released.
Meanwhile, the hot action today was started by BMW, of all companies, way back with the first GS.
OK, so it took 20-odd years for that trend to catch on, but the GS has basically turned the company (and, some would say, a huge portion of the entire motorcyle market) around, just like mountain bikes did for the nearly dead bicycle industry way back in…whenever it was that off-road bikes first appeared.
Today, Triumph, Yamaha, KTM and others have jumped into the Adventure Touring market big-time while Honda burned up a lot of energy on the VRF1200F.
OK, so they have the Varadero in Europe but not selling it in the U.S. sort of proves the point — they just don't seem to be all that interested in the Adventure Touring market.
Still opinionating here…So Honda throws a meatier set of tires and some accessory lights and crash bars on the VRF and now we have the Crosstourer?
That's what it appears to me — a quick thrown-together attempt at capturing some attention at the EICMA show. I just can't see a V4 Adventure-Tourer (although I could say the same for the big Beemer, but what do I know — look where it got them?).
Nevertheless, the VRF chassis and design just doesn't say "good off-roader" to me and c'mon — those hard aluminum bags look way out of place on this bike, no? Honda is calling this a concept, so it may go nowhere. Knock off 150 kilos and put a nice twin in there, and maybe we'd have something.
However, there was another bike on the Honda stand that wasn't getting anywhere near the attention of the Crosstourer and should have. That would be the Crossrunner, a name so similar it apparently confused many journalists and photographers. I had to go back today to try and sort out which was which but the Crossrunner I think is not only more realistic, it's also the better-looking of the VRF offspring, although the bodywork around the tank does look a bit thick.
So my bet would be on the Crossrunner getting the nod, although Honda may end up following BMW and even Triumph (see the Tiger 800 and Tiger 800XC twins) by offering a "real" Adventure Touring version (the Crosstourer) and a street-oriented version (the Crossrunner).
One interesting feature of the Crossrunner you will see in the photos below is its "beak", which is very reminiscent of the modern BMW GS. That speaks more than words about much of a follower Honda has become since the glory days.
Oh well…I like Honda, I really do, so this is all just meant to be constructive criticism from an armchair strategiest.
Without further ado, here is a video of the Crosstourer along with some stock photos from Honda, followed by my photos of the Crossrunner.
The Crosstourer in the video features a bored-looking model sitting on a rotating Crosstourer. Interesting that Honda was the only manufacturer using male models, which I actually applaud as I'm not too keen on how some of the other companies use their female models.
w

BW

 Video: Honda Crosstourer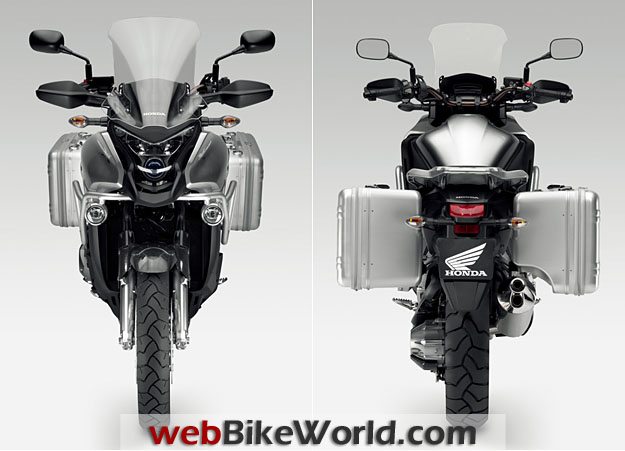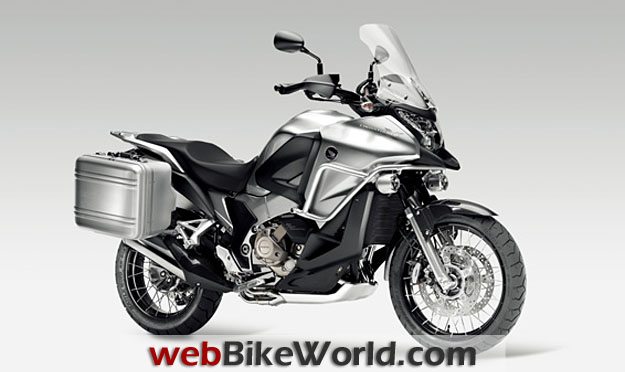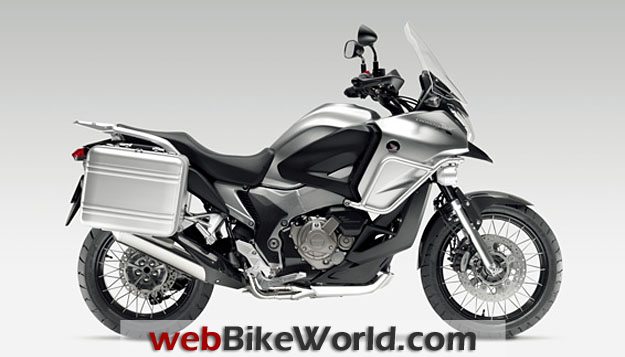 Honda Crossrunner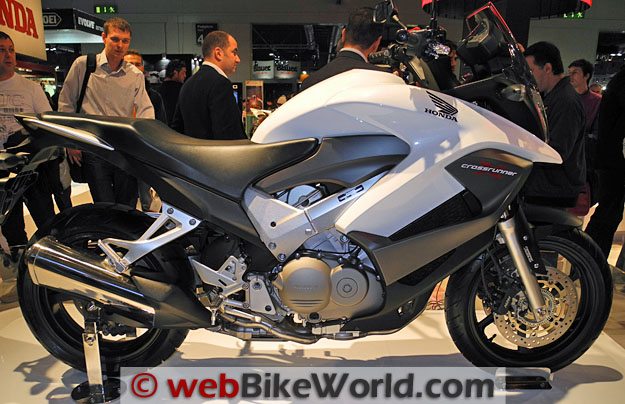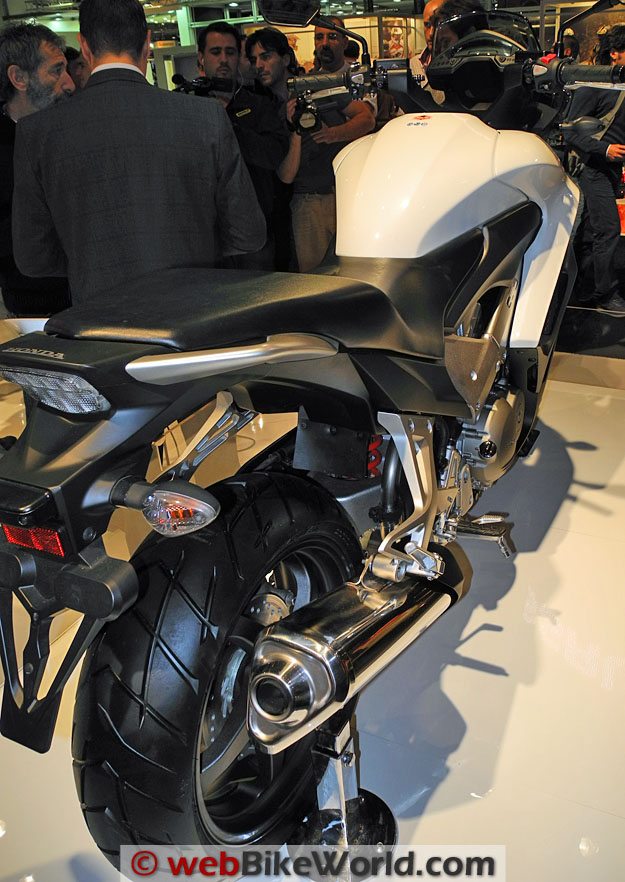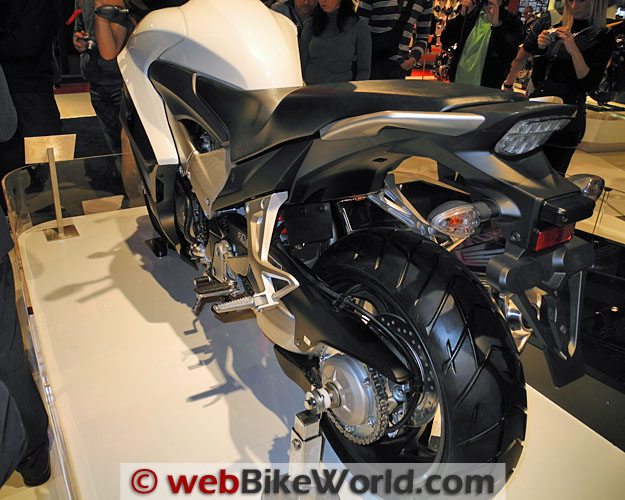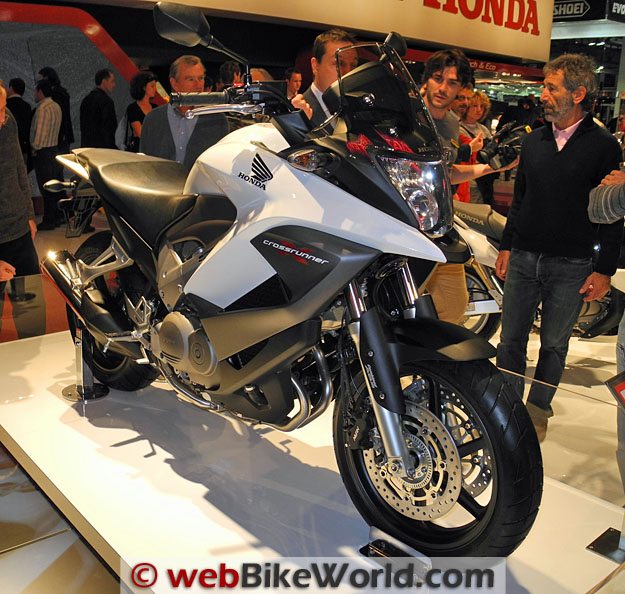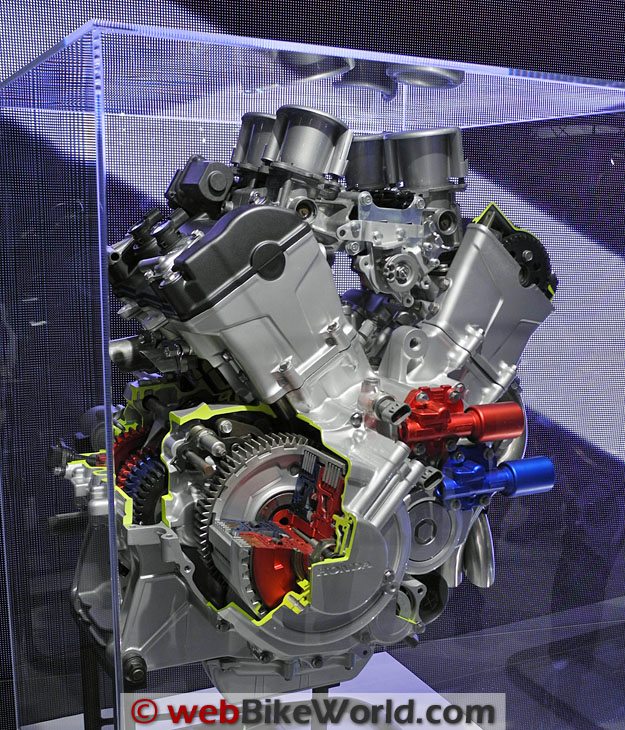 Publication Date: November 4, 2010
Note:
 For informational use only. All material and photographs are Copyright © webWorld International, LLC since 2000. All rights reserved. See the webBikeWorld® 
Site Info page
. Product specifications, features and details may change or differ from our descriptions. Always check before purchasing. Read the
Terms and Conditions
!
Owner Comments and Feedback
Other WebBikeWorld
Motorcycle Brands 

Posts

wBW Motorcycle Brands Info