Now you can be an Easy Rider commuter on this WYLD mini electric chopper from Brisbane-based electric light vehicle company EMoS, formerly known as e-Motion Concepts.
The e-Moped, which can be ridden on a car licence in most Australian states, will be available in six to eight weeks and will cost from $A2999 to $A5599 depending on battery size.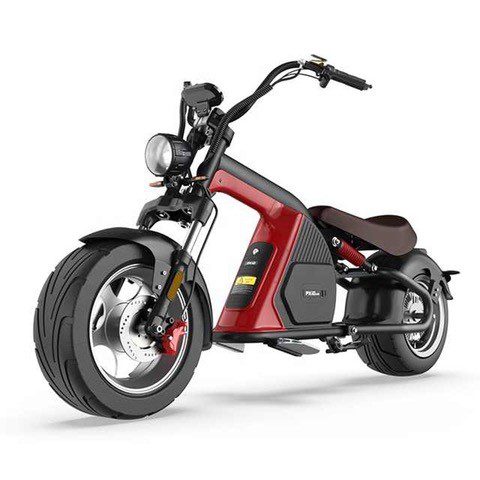 Range goes from 60km up to 80km with regenerative braking and a governed top speed of 50km/h so it can be ridden on a car licence in Queensland, Western Australia, South Australia and the Northern Territory.
Extending the special moped licence to all states is one of the key points of a Two Wheel Action Group petition to state and federal ministers. Click here to read more and sign the petition.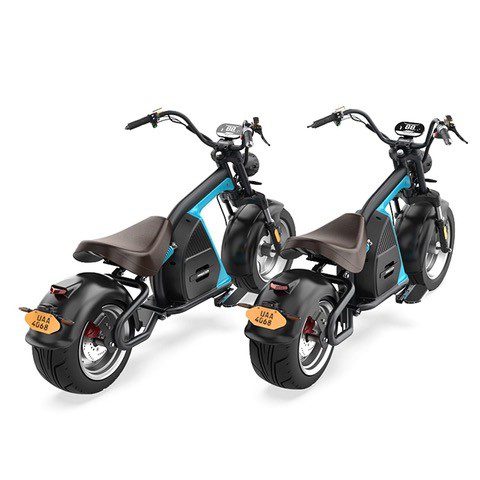 Founder and CTO Wolfgang Roffmann says they may not offer the entry-level 60km $2999 version in Australia but they may add a more powerful flagship version.
"It depends on demand, but no immediate plans," he says.
"We are currently taking pre-orders and the response has been very good and will have the first batch delivered within 6-8 weeks.
"We are looking for retail outlets across Australia and we are finalising national distribution. For Brisbane we will have Motorcycles R Us, in Kingston Road, Underwood, as a retail stockist."
The WYLD features a removable battery and you buy a backup 20Ah battery with 80km of range for $600 or a 30Ah battery with 90km range for $850.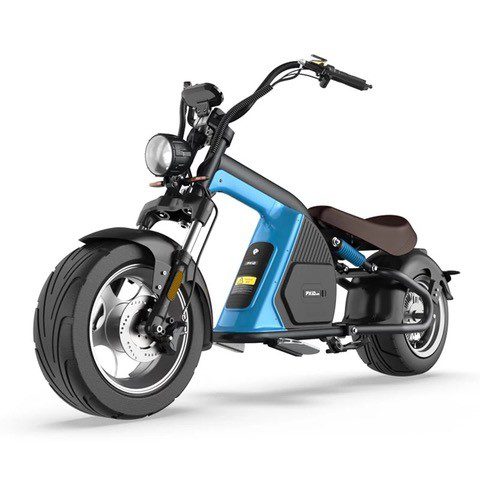 It has fat 12-inch tyres, a solo saddle, mini ape-hanger bars, digital instruments and Harley-esque styling in red or blue.
"We want our vehicles to give our customers more: more safety, more agility and more fun," Wolfgang says.
"Just putting an electric motor into the frames of previously offered vehicles is not making use of the design freedom the use of electric motors and batteries can provide."
CEO and co-founder Harry Proskefallas says their philosophy has been to be "different".
"We want people to turn their heads for our vehicles," Harry says.
"We want them to be excited about the form and the function and to make a statement for electric vehicles and that is the same for the WYLD."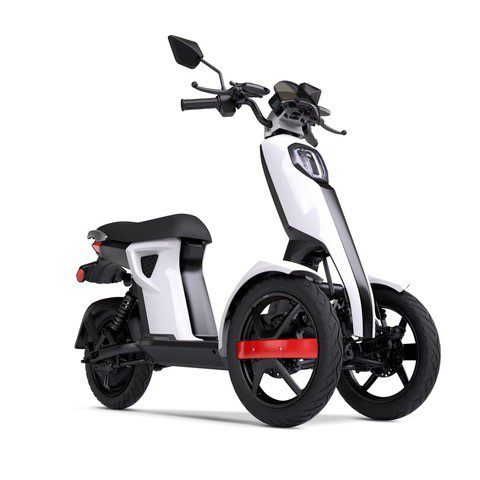 EMoS has a range of electric road registrable urban transport vehicles of people and goods, ranging from the three-wheeled Personal Mobility Device (PMD) iLARK to cargo-carrying three wheelers CT-KARGO and the CT-KUBE.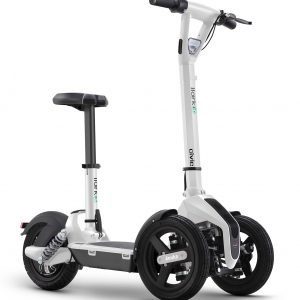 | | | | |
| --- | --- | --- | --- |
| Battery/Motor Options | Range(up to km) | RRP | |
| 60V 12Ah/ 1500W | 60km | $2,999.00 | May not be offered in Australia |
| 60V 20Ah/ 2000W | 80km | $3,499.00 | |
| 60V 30Ah/ 2000W | 90km | $4,199.00 | Limited special @ $3599 until 18.09.2020 |
| 60V 20Ah/ 3000W | 70km | $4,999.00 | Available 2021 |
| 60V 30Ah/ 3000W | 80km | $5,599.00 | Available 2021 |