As if Ducati's sea of red on the MotoGP tarmac wasn't enough, we've just received word that our favorite Bologna bike brand is officially diving into motocross!
This news of Ducati's motocross program is still extremely fresh, so coverage from Motorcycle Sports doesn't have much in the way of details; that being said, we HAVE been given the name of the multi-world-champ Ducati is bringing for their slice of the MX pie. 
Tony Cairoli is a nine-time FIM Motocross World Champion, with previous experience including his role of team manager for MX2's multi-time championship team, the Red Bull KTM squad.
A handful of hours ago, Cairoli confirmed that Ducati was making certain inquiries: 
Yes, it's true – Ducati has contacted me. But it is also true that my history with KTM is long and I would also like to continue it. At the moment with Ducati it's just talks."

– Tony Cairoli (Speedweek)
The news of Cairoli leaving his career with KTM to chase after a Team Red off-roading effort follows on the heels of yet another major brand diving into the world of motocross; Triumph just completed the debut of their MX 250 to great aplomb at the SuperMotocross World Championship (SWC) Finals, with riders excited to see Hinckley's new dirt weapon hit the hills.
But back to Ducati's motocross announcement.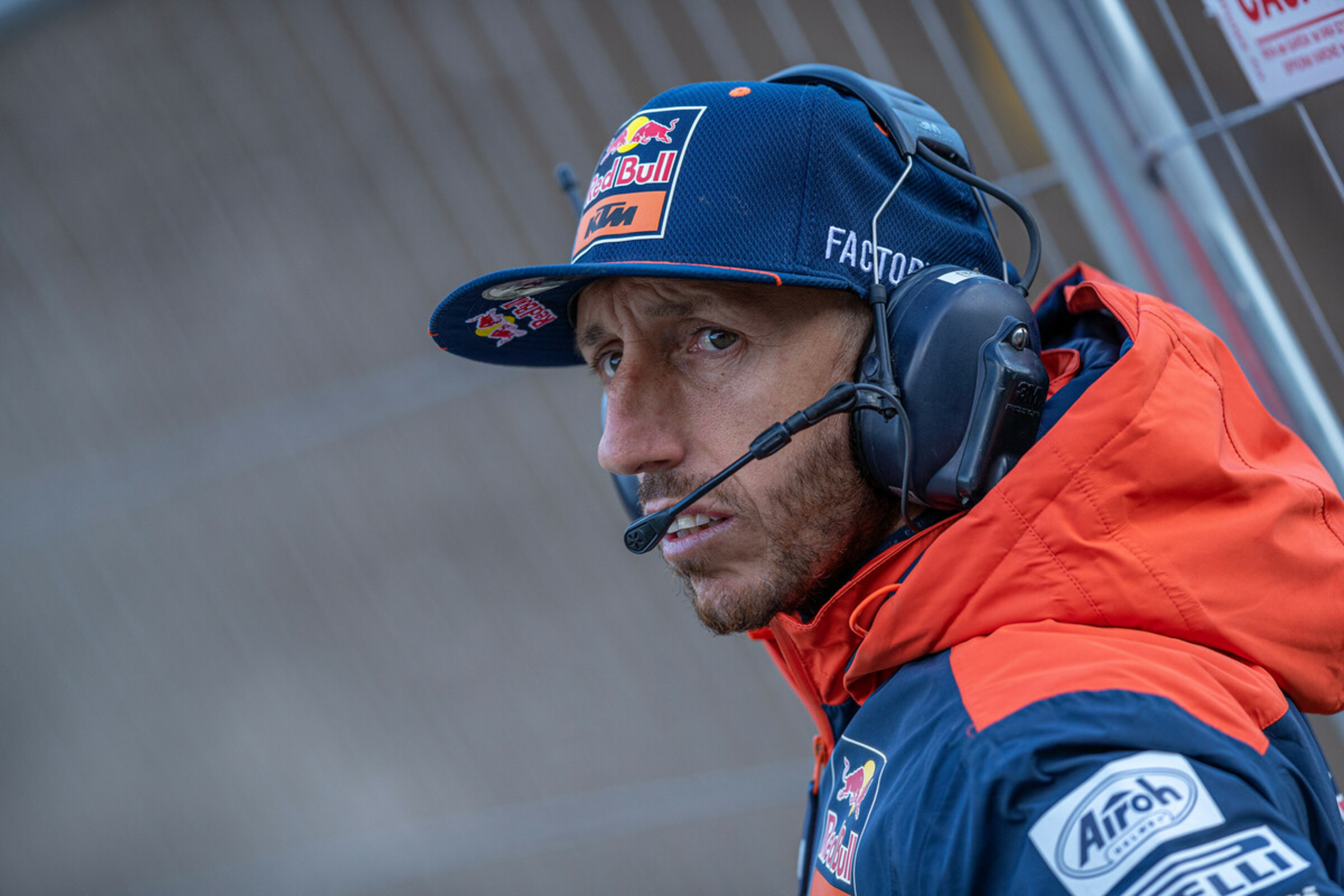 While we don't know if Team Red will be aiming for SWC with this new machine, the company's World Première 2024 is still in full swing, leading to a wee potential for one of the remaining episodes to be dedicated to Ducati's off-roading ambitions. 
Ducati's attendance at EICMA 2023 (Hall 15P N02) could also solidify further information on this new motocross team, so stay tuned and be sure to check back for updates!
*Media sourced by RacerX*