White is the new red at Ducati after last week unveiling a gorgeous White Rosso livery for the Panigale V2 and now a Multistrada 950 S in "GP White" livery.
To many, a Ducati is only a Ducati if it's red. The same could be said for Kawasaki's that are not green, Yamahas that are not blue and Harleys that are not black. But Ducati really "owns" the colour red!
However, I have owned three Ducatis and only one was red!
Which do you think looks most like a Ducati?
Of course red is faster, especially Ducati Red, and many great Ducatis have been red, but I do like the pearly white paint Ducati uses on their bikes.
White is more
Mind you, it will cost extra.
The white V2 is expected to be in European showrooms next month and in Australia in September.
Price in Australia will be $23,350 ride away which is $450 more than the red V2, although it does a few minor upgrades including a more comfy seat.
And, of course, there is Ducati Red in the rims, the front air intakes and the deflectors of the upper half-fairings.
The Multistrada 950 S "GP White", both in the alloy wheels and spoked wheels versions, will be available in Ducati dealers within July and should be in Australia in September from $23,900.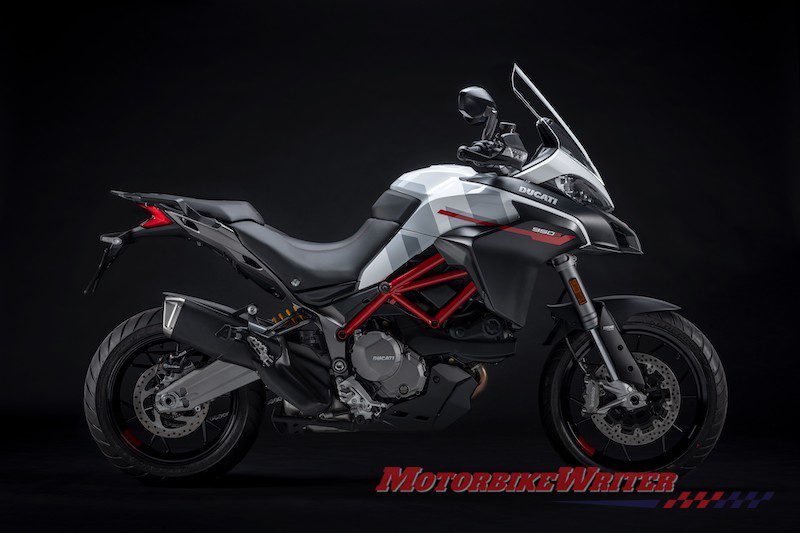 Multistrada 950 S also features Ducati Red in the frame and in the graphics on the alloy wheels.
To launch the Multistrada 950 S, Ducati released this video set among the unmistakable landscapes of the Motor Valley in Emilia-Romagna.
Multistrada 950 S comes with a suite of hi-tech components: electronic suspension with Ducati Skyhook Suspension Evo (DSS) system, Ducati Quick Shift up & down (DQS), full-LED headlamp with Ducati Cornering Lights (DCL), 5" colour TFT display, Hands Free system, Cruise Control and backlit handlebar controls, as well as Bosch ABS Cornering.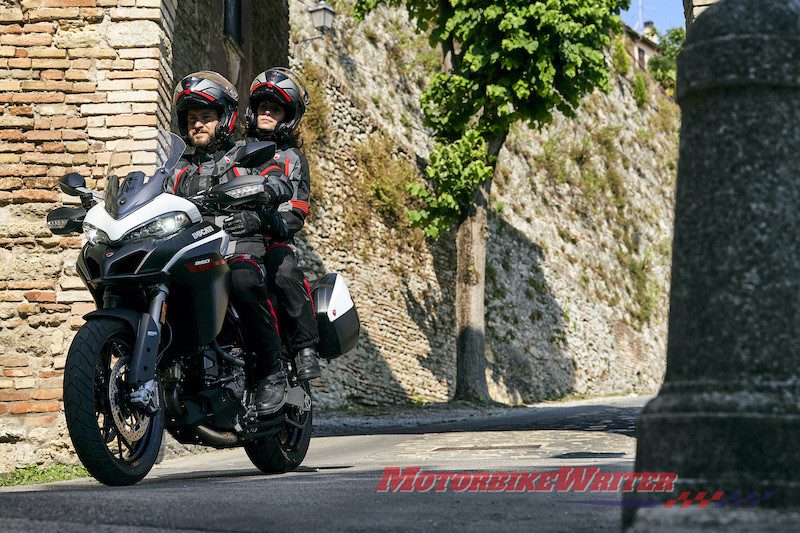 For the 2021 model year, all Multistrada 950 models will be powered by the Testastretta 11° engine (937cc and 113hp) that comply with Euro 5 standard in all countries where it is in force.
On all models of the Multistrada family, Ducati offers a "4Ever Multistrada" warranty, valid for four years with unlimited mileage.