Ducati has signalled a massive nine new models will be released in 2016, including bikes in two new categories.
The company unveiled one of the new models at the Frankfurt Motor Show this week, the 120kW Monster 1200 R, the most powerful naked bike yet from the Italian manufacturer.
However, the company has declared this is "just the first in a long, exciting series of new models to join the 'made in Bologna' 2016 range – a range that represents, beyond any shadow of doubt, the biggest, most decisive attack on the market ever to have been launched by Ducati".
Speaking at the Frankfurt show, Ducati CEO Claudio Domenicali said 2016 would see "continued growth at Ducati" with nine new models being released at the EICMA motor show in Milan in November.
"No less than nine new models, including the just-unveiled Monster 1200 R, will be joining the 2016 range. Never before has Ducati presented so many new bikes and EICMA will provide the perfect platform on which to show them to all to our enthusiastic customers.
"Two of these will take us into segments in which we're currently not present and this is going to be one of the greatest challenges of 2016: to extend the Ducati hallmarks of style and performance to motorcyclists who were – until now – beyond our reach."
We can only guess what the two new segments are that Ducati will venture into. There has been talk about a Ducati scooter, but it would have to be something quite extraordinary for the sportsbike company to venture down that avenue.
The other possibility often dismissed is a cruiser. The Diavel was never really a cruiser but a muscled-up power naked bike. Is it time for a real cruiser from Ducati to match the success of the Moto Guzzi California range?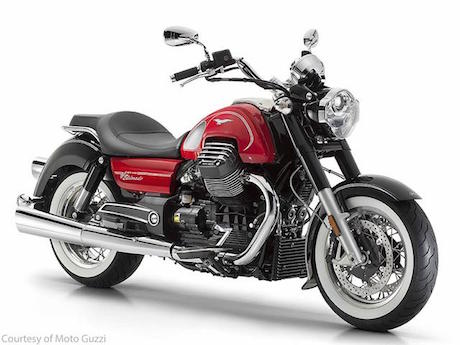 Claudio says Ducati has experienced 22% growth in the first six months of the year with 32,600 bikes delivered and he is tipping a record for the full year, breaking the barrier of 50,000 bikes for the first time.
"Nevertheless, our main goal is not so much the pursuit of ever-greater volumes but, rather, to keep on surprising our customers with awe-inspiring bikes," he says.
"The increase in sales is simply a consequence of just how incredibly well-received our products are – products that stem from implementing strategies that are in keeping with our identity, looking to new markets and taking on tough new challenges every day".