Ducati's just dropped the ultimate apparel collection for when your two-wheeled grind takes a back seat for lazy vibes down local boulevards – and, in typical Ducati fashion, there are a plethora of options… six, to be exact. 
Let's dive into this sweet sip of summer style, shall we? 
2023 Ducati Milestone Apparel Collection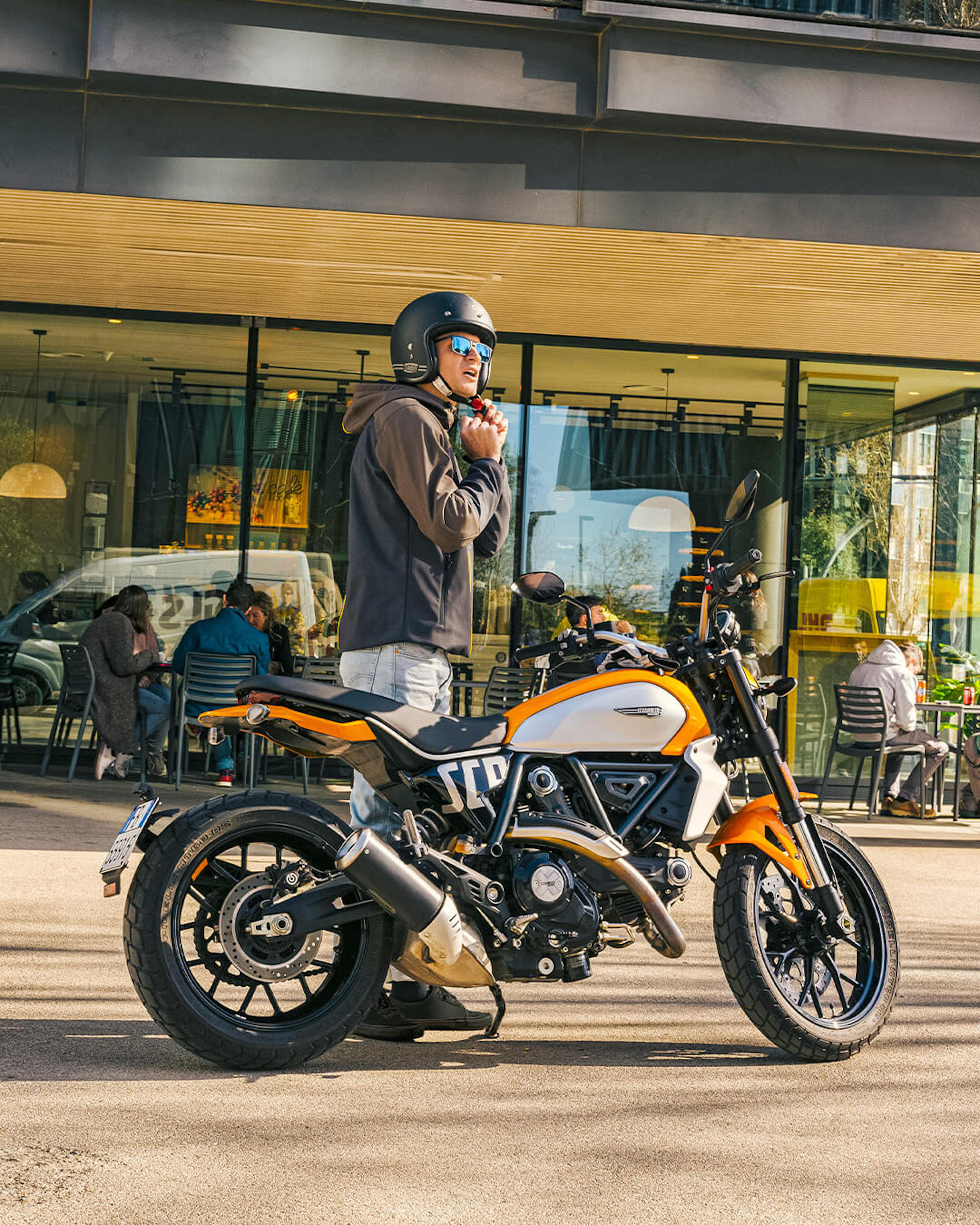 Here, Ducati has given us a product courtesy of Spidi – a gear brand for which we've had the pleasure of reviewing the following: 
In line with Spidi's standards, this Fabric Jacket is windproof and breathable, and carries a 3-layer softshell fabric exterior with a microfleece interior, complete with high-dispersion polyester mesh lining and a detachable thermal unit that can be worn separately. 
Elbow and back protectors complete the safety ensemble, while the jacket's color scheme ensures the ultimate game of matchy-matchy with the majority of Ducati's Scrambler range, by which this apparel collection has been inspired.
In short, we've got another bit of versatility for the season's rev-happy rides.
Gucci.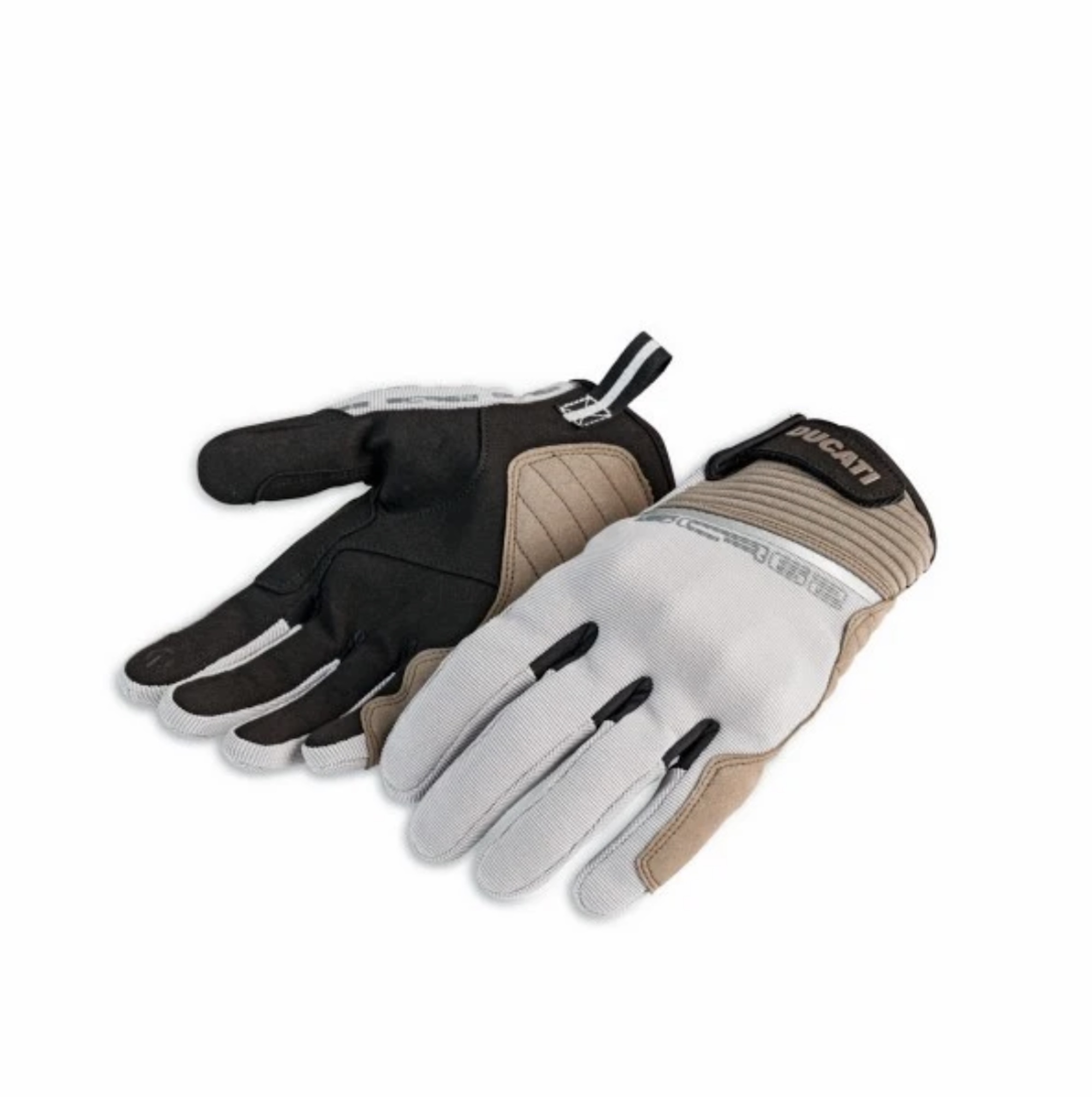 Similar to the Fabric Jacket, these gloves show off a high-stretch microfibre, complete with Velcro™ fasteners, and knuckle protectors (thermoformed polyurethane). 
An anti-slip strap on the wrist and the same, organic color scheme completes the ensemble.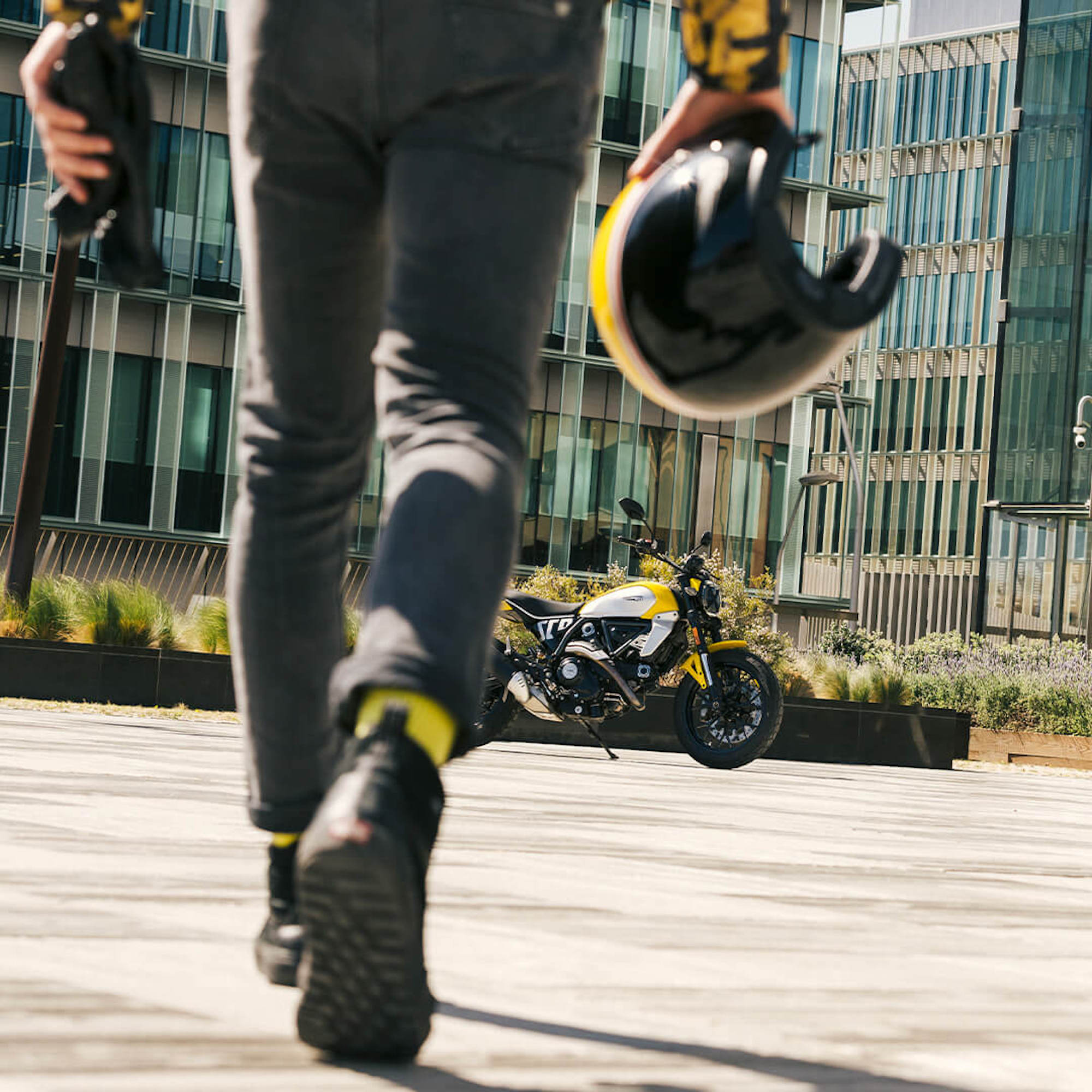 Ducati's all-new Milestone Open Face Helmet is a lid curated from the brand's Arai base at Centro Stile, so you automatically know the noggin is good to go here (check out Arai's test lab for safety particulars). We're told by Superbike News that she's "designed for a urban use, but is also suitable for touring," with the following playing priority of perks:
Patented, differentiated density EPS shell

Wide vision field (variable axis opening system)

Ventilation system with reduced turbulence
Naturally, the open-face design diesn't cater to everybody; if you're looking for a more modular choice that's MY-adjacent, be sure to check out Ducati's Corse V6 Full-Face Helmet.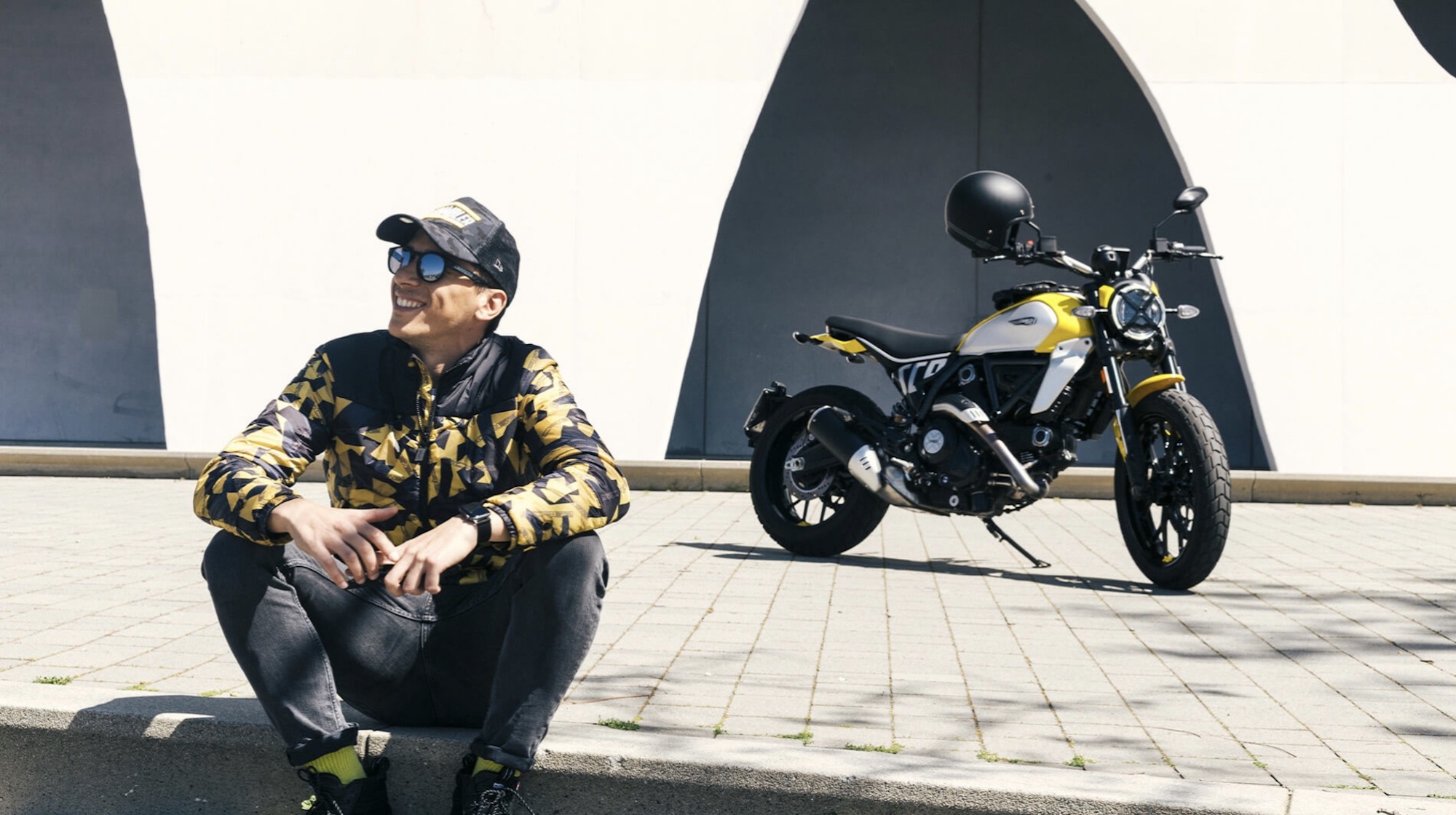 For those days where you shuck off your lid only to realize that, 1), the weatherman lied, it's actually sunny; and 2), you're not into sunburns.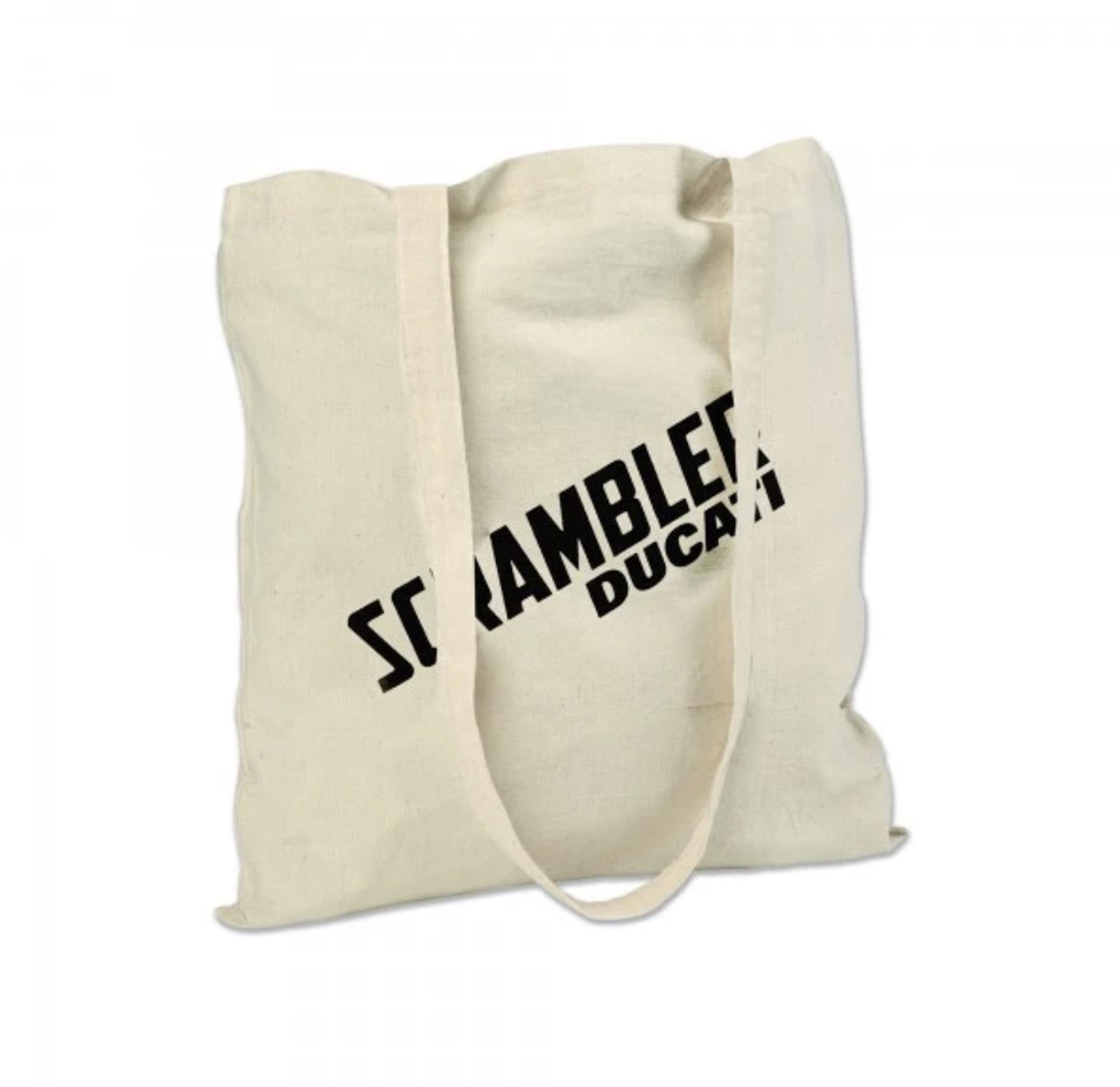 When you want your Team Red hallelu's to follow your cheeky bottom into muggle life as we know it – yes, even the nearest common library/grocer's market/strip mall.
For the hardcore Ducatisti only. 
What do you think of Ducati's Scrambler Milestone Capsule Apparel Collection?
*Media sourced from Ducati*