Triple crowns, record sales, plans for V4 power in all their luxury models… you'd think Ducati would need a moment or two to reconnoiter after such successes, but no.
Apparently that's not how they do things in Bologna.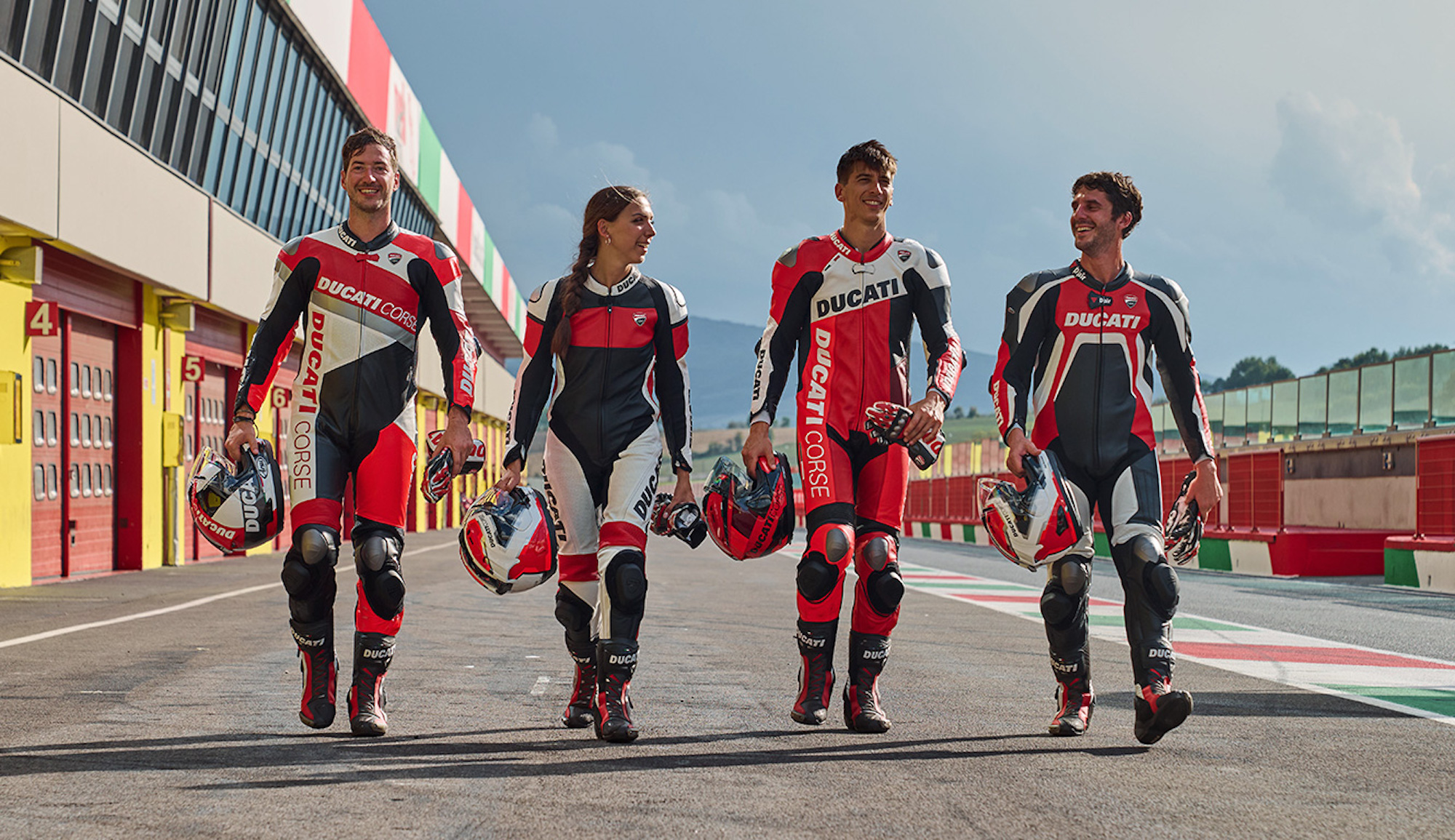 Meet the 2023 Apparel Collection – an Italian love letter yeeted to Ducatisti worldwide as the motorcycle marque continues her hurtle into the next season's worth of braap-happy revs. 
We're told this year's additions – including the Ducati Corse Line, the Lifestyle Line and the Performancewear collection's Sport/Touring/Racing/Urban Lines – "are conceived and designed to make the experience riding the models in the Ducati range – in particular the new ones introduced during the Ducati World Première web series – even more pleasant."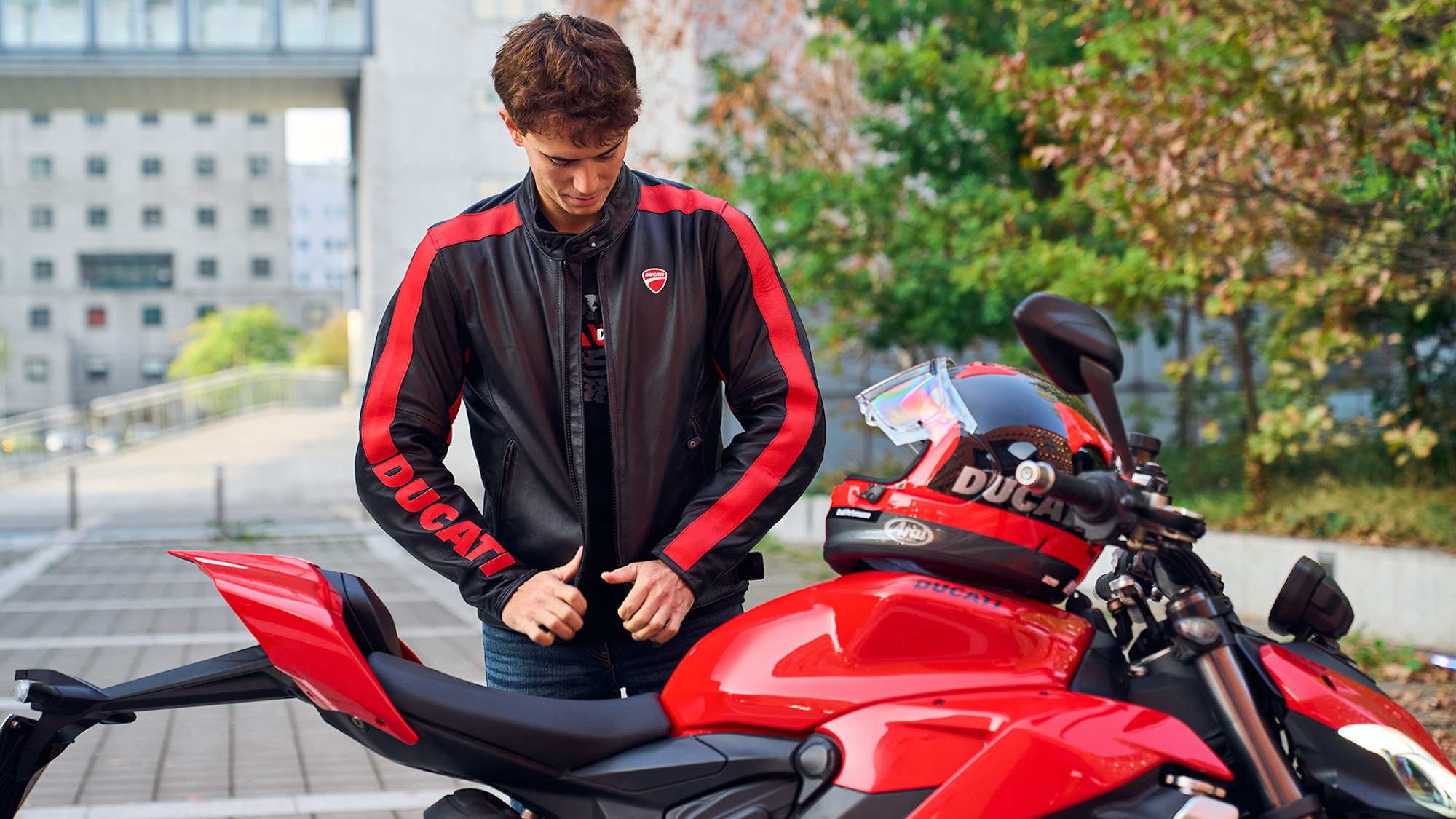 Technical garments show off the new collaboration between Aldo Drudi and the Centro Stile Ducati, with a particularly bright spotlight on the brand's premium onesie, the renewed Ducati Corse C6 suit, touting "thermoformed composite protectors on the shoulders, elbows and knees," with replaceable steel plates "[promoting] sliding in the event of an impact."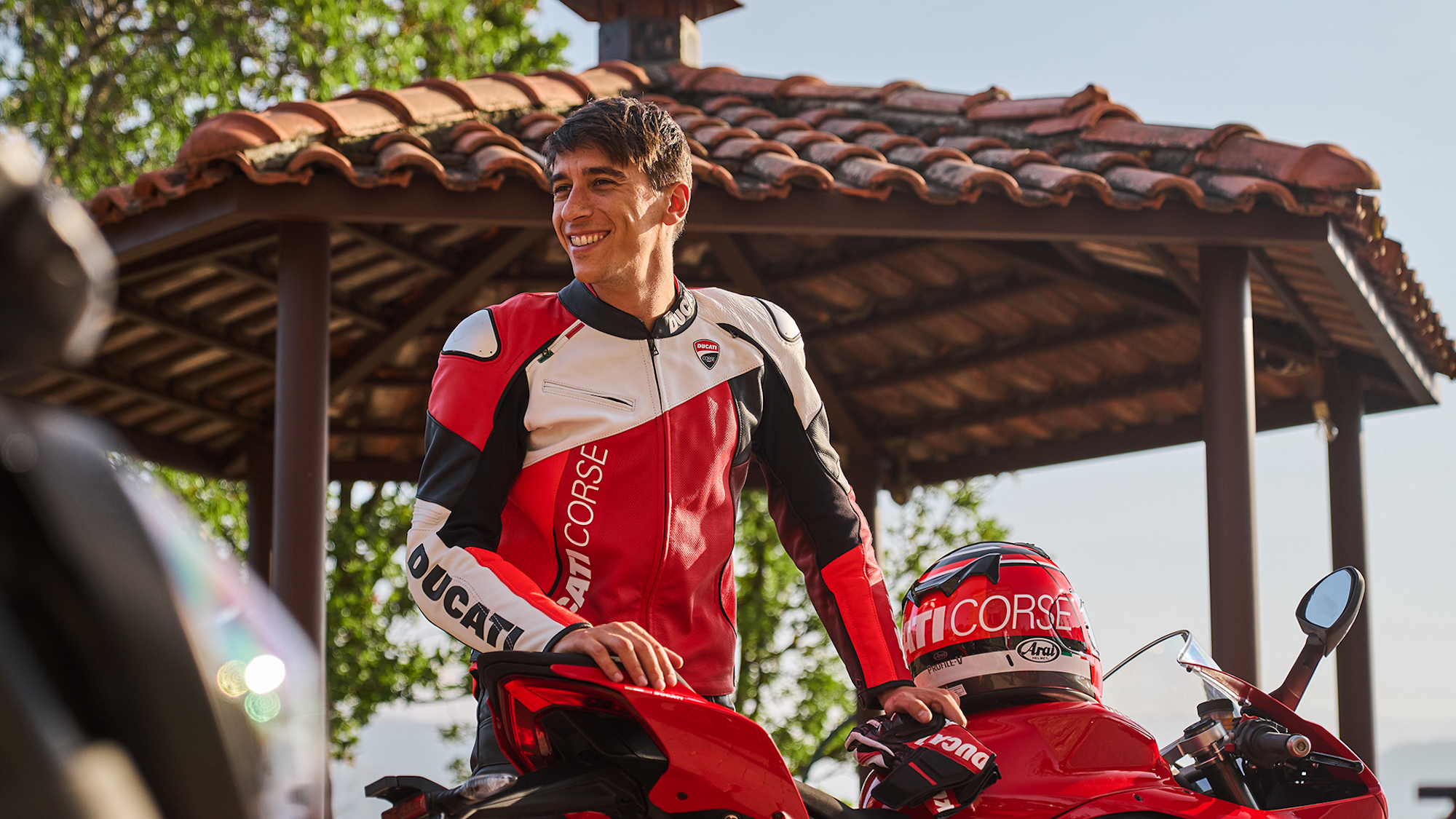 "Furthermore, for the first time, the entire Ducati Corse line is offered with a common graphic theme which recalls the three shades of red on the MotoGP livery," continues the press release.
There are a few new perks for 2023's collection drop; for the first time, the Ducati Corse D-Air C2 suit "will be available for the first time outside the Ducati SuMisura project in all standard sizes."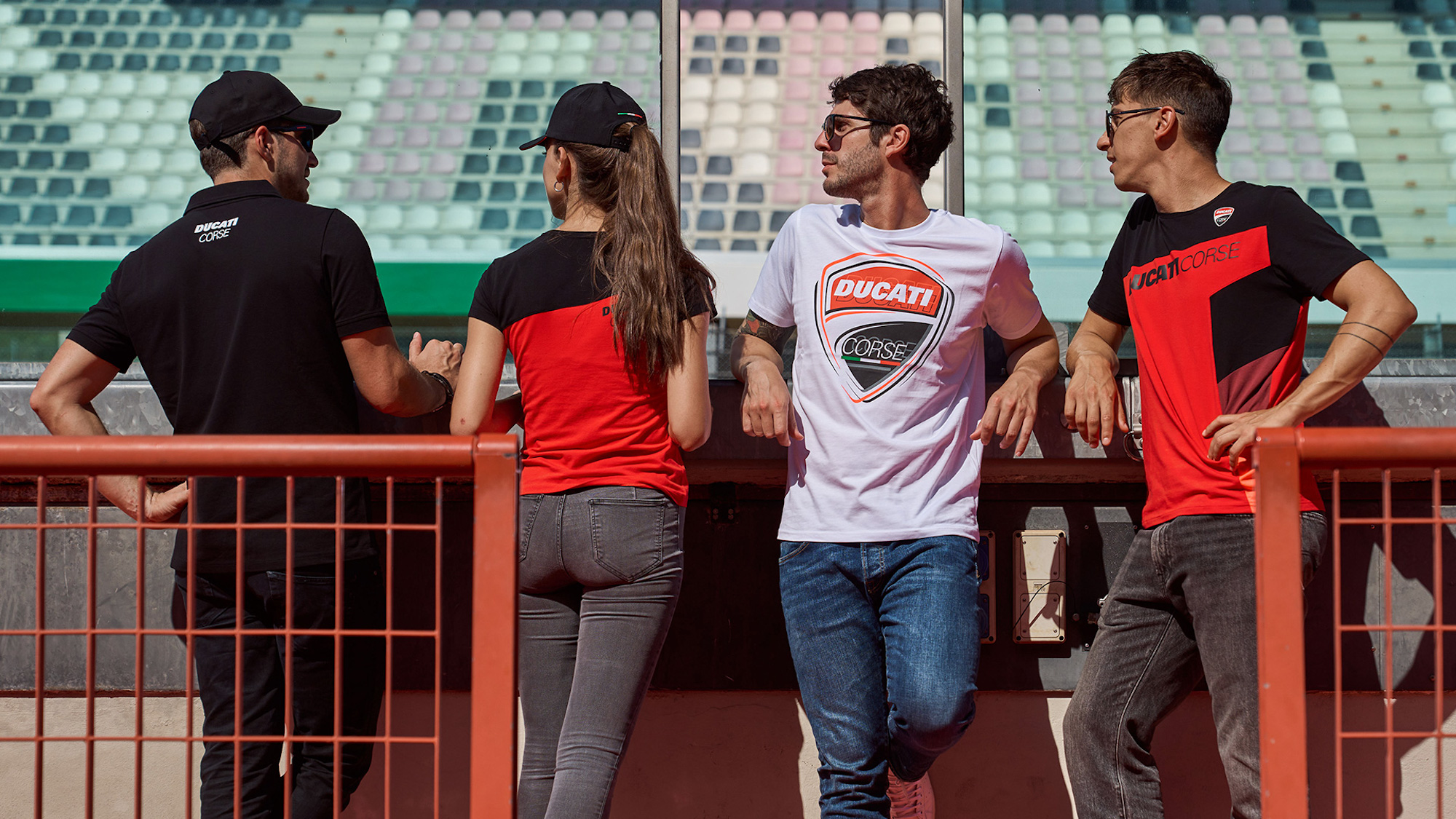 The above is accompanied by a refreshed Corse V6 helmet (by Arai), an all-new the Fighter C2 jacket (by Dainese) from the Sport Line, Aldo's Strada C5 jacket-trousers set for the Touring Line, and the the Company C4 jacket / C3 outdoor thermal jacket combo for the Urban Line.
Want to get a gander at the rest? Head over to Ducati's shop – they'll help you do the rest.
Do you like Ducati's apparel?
*Media sourced from Ducati's relevant press release*