The coming Ducati Scrambler is a great-looking fun bike for all roads, but that doesn't mean riders won't customise it with new bars, pipes and tyres.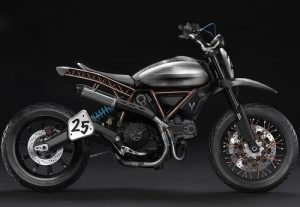 Swiss design house Gannet has already done the job, although it looks like they stayed with the supplied Pirelli MT 60 RS tyres for their street trackers.
These are not the same Pirelli MT 60 RS you may have seen before but specially modified tyres with a lower knob and less gap between the knobs. That makes the bike less dirt friendly, but better on the tar, with improved blaming and lean angle performance.
Pirelli calls them "enduro street" and they come in 110/80 R18 (front) and 180/55 R17, which are particular sizes for the Scrambler.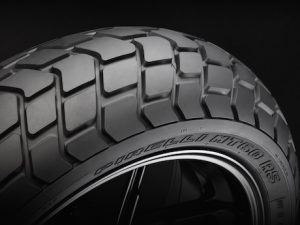 When developing the tyre it "totally redesigned the MT 60 RS in terms of specifications and performance" and used new compounds. The front has a balanced silica/carbon black compound derived from the Diablo Ross II for a "dynamic ride" and a high level of grip on wet and dry surfaces. On the rear, a high silica content sport touring compound has been used to ensure good mileage and a high level of wet grip.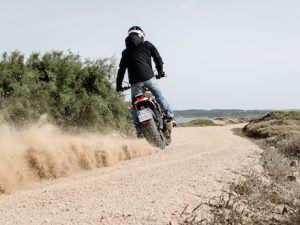 While the tyre was previously a radial design with cross-ply belts, it is now a radial with a 0° steel belt. Pirelli says this new structure brings significant benefits in terms of stability and steering precision.
Meanwhile, Gannet has concentrated on reshaping the trellis chassis design of the new Ducati Scrambler for their Gannet Tracker.
They call them the Coppertail and the Blue for obvious reasons.