Ducati has recalled it newest model, the XDiavel S, over a faulty rear wheel installation and the rare and the expensive 2014 1199 Superleggera for clutch problems.
The XDiavel S recall notice says there is a possibility that the rear wheel rim might have been installed the wrong way with the four rear wheel shaft driving pins inserted in the slots rather than in the four relevant holes.
"If the wheel rim has been installed incorrectly this may result in noise from the rear wheel, and possible loss of traction of the vehicle during use, posing an accident hazard to the rider and other road users," the notice says.
Ducati Australia says the rear wheel rim installation issue does not affect the XDiavel Standard "since the rim geometry does not allow incorrect installation on this model."
They say 163 bikes are affected by this recall in Australia and new Zealand and owners should contact their authorised dealer to arrange inspection and any necessary repairs, for free.
The newest Ducati model has forward controls and belt drive to make it more of a cruiser competitor to the Harley-Davidson V-Rod. The recall notice only affects the S model.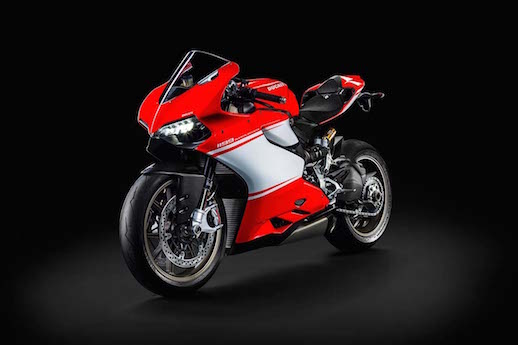 They have also issued a notice for selected 2014 1199 Superleggera and directly contacted owners of motorcycles with affected VIN numbers instructing them to contact their nearest Ducati authorised dealer for repair.
"Due to a potential fault in the clutch assembly, one of the clutch components may break, increasing the risk of rear wheel lock up during use of the bike," the notice says.
"Potential to cause a collision or accident if the wheel locks up while riding."
The 1199 Superleggera is a rare limited-edition model. If any were available for sale, you would be looking at paying up to $75,000.
Recall notices are issued by the manufacturer through a voluntary industry code under the ACCC.
Despite hundreds of recalls by various automotive manufacturers, none has ever been mandatory.  All have been issued by the manufacturer.
While any recall is not good news for the manufacturer, it shows that they are largely diligent in fixing problems.
If you believe there is an endemic problem with your bike that should be recalled, contact the ACCC on 1300 302 502.
To check whether your motorcycle has been recalled, click on these sites:
• USA
• UK
• Canada