With the largest Ducati store opening in India, we have to wonder how long it will be before we start getting Ducati models assembled in the sub-continent.
The Italian manufacturer Ducati has re-launched in the important market with their biggest store in the world and a full list of models.
Most will be assembled in India to avoid exorbitant import itaxes. The only models brought in complete will be the Diavel Titanium, 1200cc Multistradas and 1299 Panigales.
The only bike missing is the Streetfighter, which lends more fire to the rumours that it is being phased out now that the Scrambler has joined the ranks.
Ducati had attempted to break into the market a few years ago with a third-party importer, but it failed. Now they are tackling it as a factory-owned proposition with local partners which means they are serious.
Once they set up to assemble bikes from "Complete Knock Down" (CKD) status, it may not be long before they start importing these to other nearby markets, including Australia to make them more price-competitive.
More and more bike brands are being manufactured or assembled in India, Thailand and South East Asia.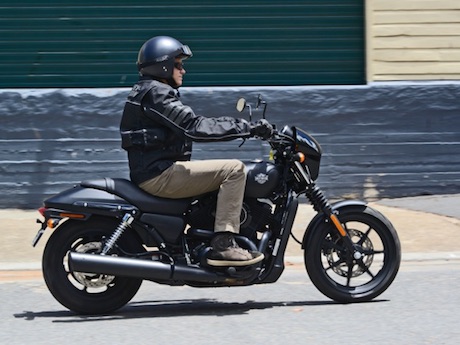 They include the new Harley-Davidson Street family and several small-capacity KTMs made in India, several Triumphs made in Thailand and even BMW, which is about to release a small-capacity bike, probably 300cc, made with Indian partner TVS Motors that will initially be available for emerging markets.
Fellow Italian brand MV Agusta has announced it will open dealerships in India and if the demand is good, there is a possibility of local assembly of the exotic sports bikes.
Ducati has this week shown its high regard for the burgeoning Indian market by opening its largest store in the world and the announcement of several dealerships.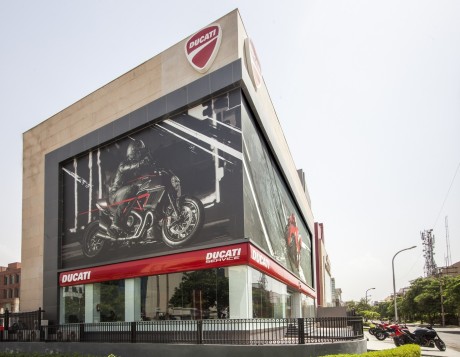 The New Delhi store is five floors high with floorspace of 10,000sq m.
Ducati India Pvt. Ltd is the youngest of 11 official subsidiaries owned worldwide by Ducati Motor Holding.