Ducati Multistrada will be the first production bike with an integrated rider suit featuring a linked airbag system. It could lead to a safer motorcycling future where riders are surrounded by protective airbags.
While Honda's Goldwing was the first motorcycle with an airbag, the Ducati Multistrada D-Air system features a protective suit that is linked via sensors to the bike to provide airbag protection. Ducati developed the integrated system with Italian motorcycle clothing company Dainese.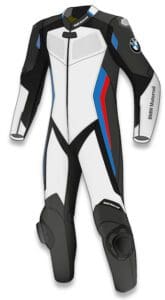 Their system beats BMW to the punch after the German bike company announced an alliance with Dainese last July for a similar project. BMW showcased their patented Dainese D-Air Protect System in a DoubleR RaceAir one-piece leather race suit at last November's Milan bike show. It's basically an airbag inside a riding suit that is activated by sensors on the bike which detect a crash.
However, Ducati will be the first to market with a linked airbag system. The sensors in the Ducati Multistrada will monitor the bike's dynamics and can set off the airbags within 45 milliseconds. Ducati will reveal their system on April 15, but it will only be available in Europe for the moment.
While any extra protection is a good thing, it will be interesting to see the full details of this system. A failsafe system needs to be developed so that the linked airbags don't trigger if, for example, the bike falls off its stand.