Ducati Australia has joined the worldwide recall of the 2017-2018 Supersport S over melting fuel tank overfill hoses which may be too close to the horizontal exhaust manifold.
The recall started in Canada, after the country was the first to recall the Panigale V4 after a Canadian rider's new bike burst into flame.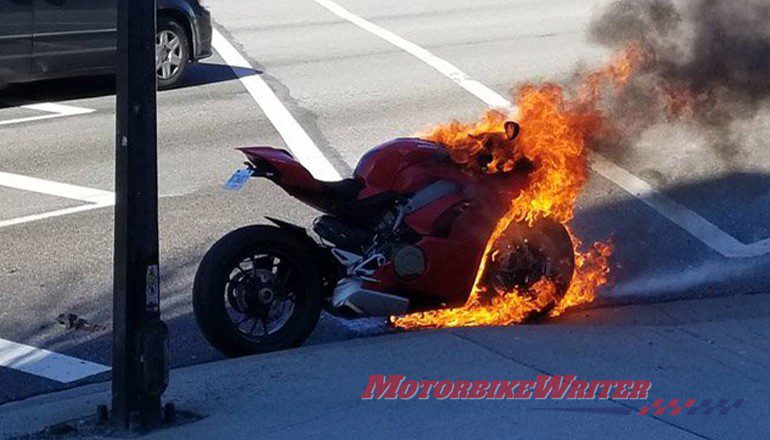 The bike was then official recalled throughout the world, including Australia.
Supersport S
In this case, there are no incidents we have heard of the Supersport S models bursting into flame.
The Australian Competition and Consumer Commission notice says:  "Hoses may melt in the bike lower left area (under the battery) due to interference of the fuel tank and air box drain hoses with the horizontal cylinder exhaust manifold."
It says there is a "potential risk of fire".
The fix for the Supersport S is to re-route the hoses to move them away from the exhaust manifold.
Owners should contact their Ducati dealer.
The Vehicle Identification Numbers of affected bikes in Australia are: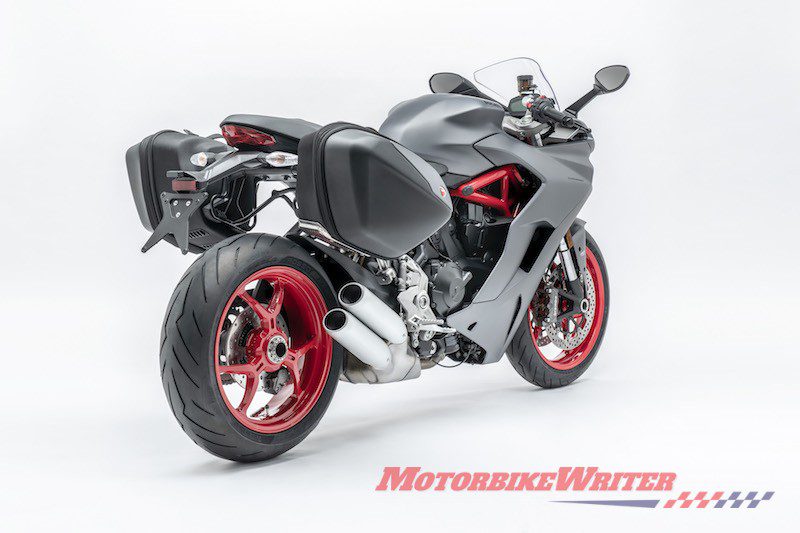 Canadian fire
In the Canadian incident, the rider, known only as Nitrouz, noticed a "weird burning smell" as he was riding the new motorcycle.
He looked down and saw the flames and pulled over.
The bike was destroyed and the rider posted photos on a Ducati forum.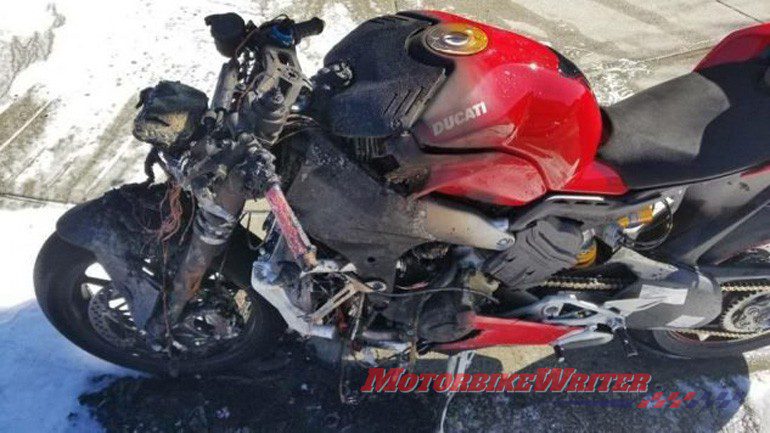 Ducati North America contacted the rider and a replacement was immediately issued. They also gave him an extended warranty on the new V4.
Ducati followed up with a worldwide recall.
Even though manufacturers and importers contact owners when a recall is issued, the bike may have been sold privately to a rider unknown to the company.
Therefore, Motorbike Writer publishes all motorcycle recalls as a service to all riders.
In Australia, recall notices are issued by the manufacturer and the Department of Infrastructure through a voluntary industry code under the Australian Competition and Consumer Commission.
While any recall is not good news for the manufacturer, it shows that they are largely diligent in fixing problems.
Despite hundreds of recalls by various automotive manufacturers, only the Takata airbag recall has ever been mandatory.  All others have been issued by the manufacturer.
If you believe there is an endemic problem with your bike that should be recalled, contact the ACCC on 1300 302 502.
To check whether your motorcycle has been recalled, click on these sites:
• USA
• Canada