Ducati in Australia is the latest to follow the long-time trend to fitting a surfboard rack to a motorcycle.
They have been doing it for years in surfing cultures such as Bali and Australian custom design house Deus ex Machina was among the first of the modern customisers to add a surfboard rack to their creations.
However, riders should be aware that as cool as it looks, it would render the bike unsafe at anything more than slow speeds and would no doubt void their warranty.
But as a cultural trend, it certainly is cool and ultra-trendy.
BMW recently included a surf rack and board on their scrambler concept based on the BMW R nineT at the fourth annual Wheels & Waves Festival in Biarritz, France.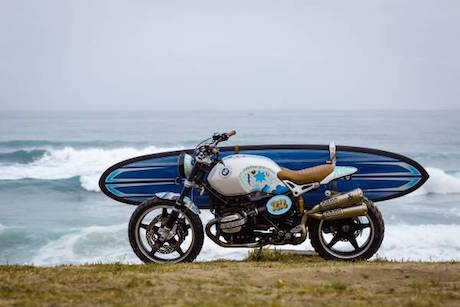 We can't imagine the surfboard or rack making it to production, but the BMW scrambler is definitely on the cards given the success of the Ducati Scrambler.
Which brings us back to the latest surfboard scrambler.
It's not the work of Deus Ex Machina, but authorised Ducati dealer Motolife Queensland who are located on the Sunshine Coast at Caloundra.
Motolife used Facebook to source feedback from customers on the final design and when the surfboard was suggested, they partnered with Noosa Longboards.
The final three Facebook suggested models can be seen at Motolife Caloundra or their Townsville dealership.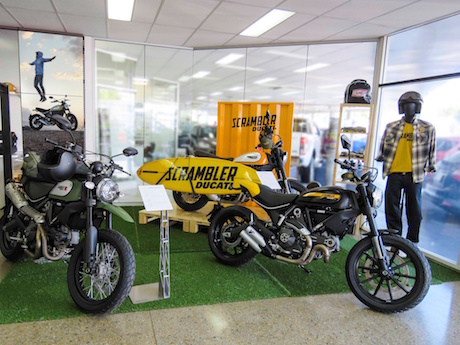 Meanwhile, Ducati will unveil its most powerful Monster yet, the 1200 R at the Frankfurt Motor Show overnight on Monday, September 14, 2015. Stay tuned for details and photos next week.
Meanwhile, check out this teaser photo!