Ducati fans want to know if the company taking over its own Australian and New Zealand imports and distribution from NF Importers in April 2020 will lead to cheaper bikes.
This follows a similar move by the KTM factory in June to import and distribute KTM and Husqvarna motorcycles.
That has not led to cheaper bikes from KTM.
However, in June Husqvarna offered massive discounts on the 401 and 701 Svartpilen and Vitpilen motorcycles of up to $7000!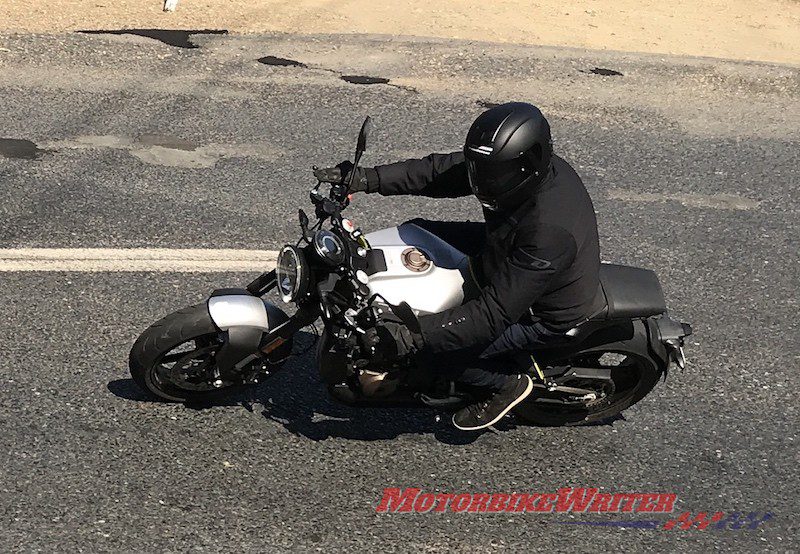 Our industry sources say Ducati price cuts are not likely, especially given the current falling dollar.
Instead, they say the advantage for riders is that brands going the subsidiary route will offer better service, better parts supply and a "cleaner corporate message".
So who's next? Triumph? MV Agusta? Royal Enfield?
Our industry sources say all these manufacturers must be watching closely to see how the Ducati model works.
After all, the biggest margins are made at the distribution level so there is a lot for them to gain.
And what they want most is control.
Factory imports
Of the major brands, all Japanese are distributed here by the manufacturers, as well as BMW, Harley-Davidson and Indian.
The biggest takeover of Australian distribution was when Harley-Davidson grabbed the reins in the early 2000s.
Harley was selling well before the factory took the market over so the only advantage has been market coordination and corporate profile.
They certainly didn't offer massive discounts. In fact, they held the profit margins high for dealers and have only recently offered discounts on slow sellers in this current sales slump.
NF Importers
NF Importers has distributed Ducati for 55 years and done a pretty good job.
Managing director Warren Fraser says they have put 55,000 Ducatis into Aussie and Kiwi garages since 1964.
In fact, Australia has the biggest per-capita ownership of Ducatis outside Italy.
The company, and particularly CEO Warren Lees, developed a great working relationship with the factory.
Warren was even able to twist Ducati's arm to produce a 659 Monster just for Australia and New Zealand to suit our learner-approved motorcycle scheme.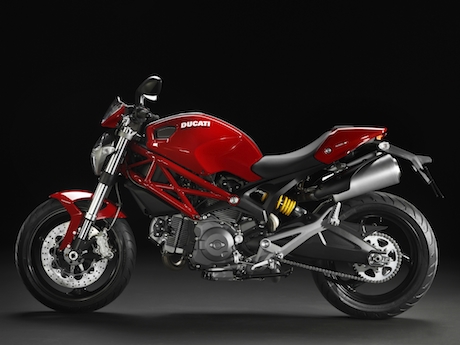 The writing was perhaps on the wall for NF Importers when Warren retired a year ago.
The new Australian Ducati subsidiary will be led by Sergi Canovas, who has been the company's managing director in India for the past three years.
He introduced the brand to the sub-continent and sales rocketed more than 20% in the first year.
Ducati also developed several new dealerships in India, including the world's largest Ducati store in New Delhi.
Main brands and distributors in Australia
| | |
| --- | --- |
| Brand | Distributor |
| Aprilia | PS Importers |
| Benelli | Urban Moto Imports |
| BMW | BMW |
| BRP/Can-Am | BRP/Can-Am |
| CFMoto | Mojo Motorcycles |
| Ducati | Ducati (2020) |
| Harley-Davidson | Harley-Davidson |
| Honda | Honda |
| Husqvarna | KTM |
| Hyosung | PS Importers |
| Indian | Indian |
| Kawasaki | Kawasaki |
| KTM | KTM |
| Kymco | Mojo Motorcycles |
| Moto Guzzi | PS Importers |
| MV Agusta | Urban Moto Imports |
| Norton | Brisbane Motorcycles |
| Piaggio | PS Importers |
| Royal Enfield | Urban Moto Imports |
| Sherco | Mojo Motorcycles |
| Suzuki | Suzuki |
| SWM | Mojo Motorcycles |
| Triumph | PS Importers |
| Ural | Ural Australia |
| Vespa | PS Importers |
| Yamaha | Yamaha |