Ducati has revealed a radical custom XDiavel which could point to more variants as deliveries of their limited edition Diavel Diesel begin arriving in Australia.
Belgian custom designer Fred Krugger has turned his attention to the XDiavel to produce the "Thiveral", named after a race track near Paris.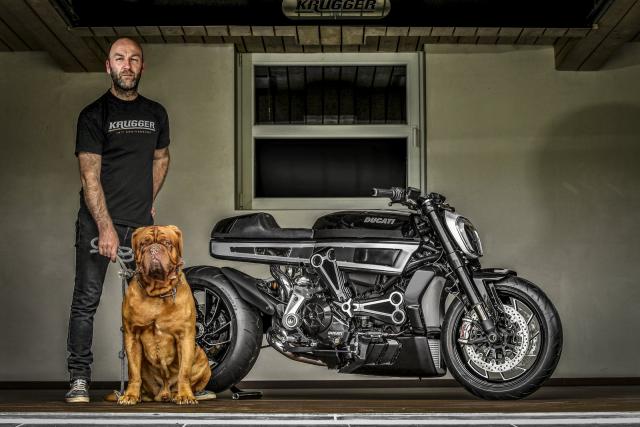 His one-off design, unveiled at the Bikers' Classic in Spa-Francorchamps at the weekend, converts a quite curvy machine into one that is more boxy in design and quite industrial looking.
We're not sure if Ducati is thinking along the same industrial lines but we would suggest there will be more variants of the muscle-cruiser to come.
Especially with this industrial look like the Diavel Diesel which is about to arrive in Australia.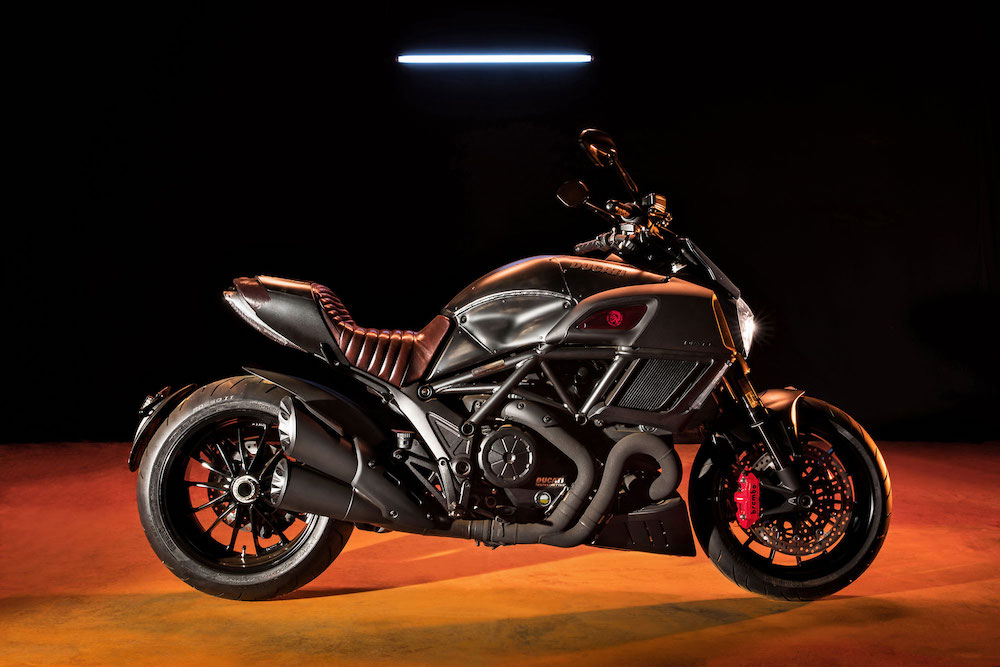 Importer Fraser Motorcycles has ordered seven and already five are sold at $34,490 (NZ $39,990) each.
That's $10,000 more than the standard model at $24,490 (plus on-road costs), but you do get exclusivity and some extra fancy bits … including post-apocalyptic Mad Max rough welding!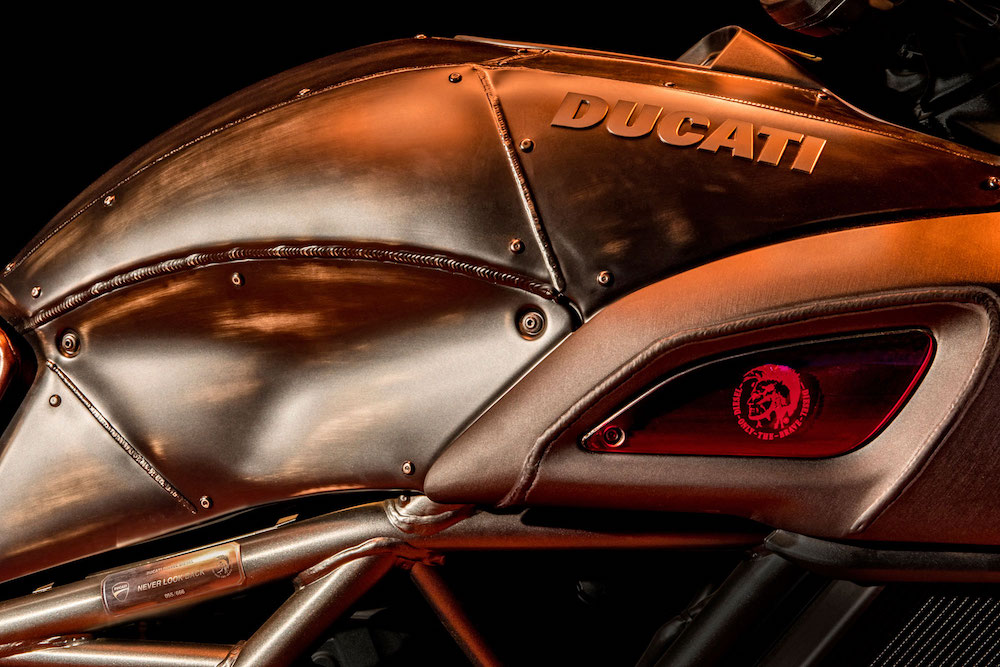 The Diavel Diesel is limited to only 666, the devil's number, which is relevant since Diavel is Italian for devil.
It's not diesel powered, but Diesel designed in a collaboration with Italian design house Diesel Licensing.
It is the second collaboration between Ducati and Diesel after the 2012 Ducati Monster Diesel.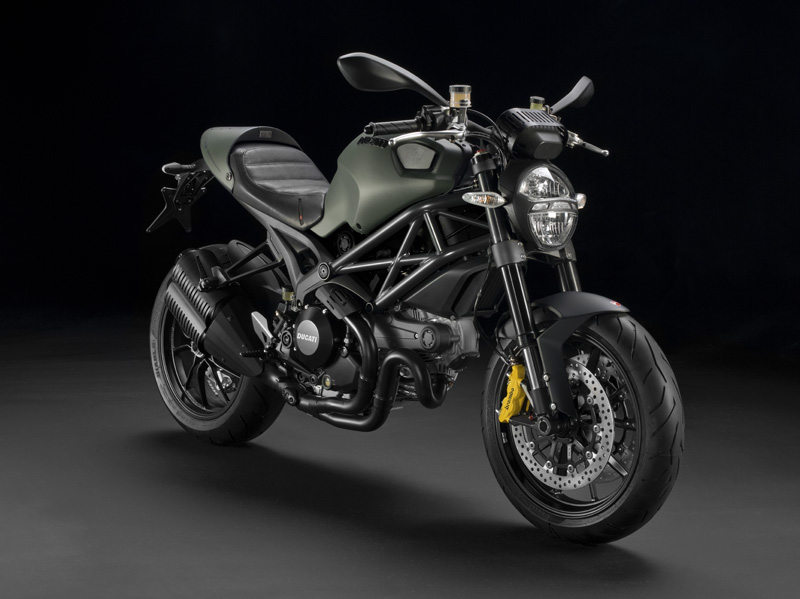 The Italian company is currently being considered for sale with potential buyers including several Indian motorcycle manufacturers, private equity firms and even Harley-Davidson.
Global investment company Evercore, acting for Ducati, has sent out information packages to a number of motorcycle companies. The company is expected to be worth up to $US1.6 billion.
Harley is tipped to make a bid for the company sometime this month.
Would you like to see the industrial look continued in other Ducati models? Leave your comments below.