By dry cleaning your motorcycle we don't mean sending it to the dry cleaners! We are talking about cleaning your motorcycle without using water.
It's especially an issue during this prolonged drought.
Dry cleaning is also handy for those who live in apartments and can't get access to a hose and have to clean their bike in a garage.
If your motorcycle is covered in mud and grit, you shouldn't attack it with anything that might scratch paintwork.
In that case, it's best to rinse your bike and give it a good old wet wash.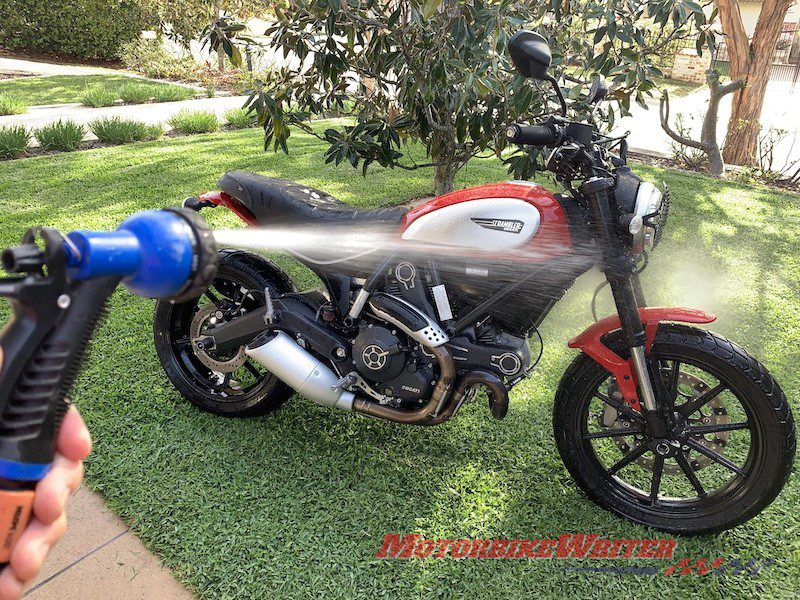 Click here for our top 10 tips on washing your motorcycle.
And if it's caked in mud after a big adventure ride, you might want to check this article on the correct use of a pressure washer.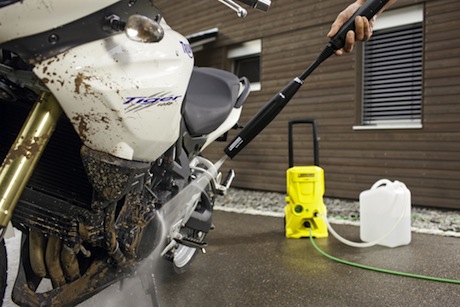 But if it's just covered in some dust, road grime and a few bigs, a dry wash might be all you need.
Dry cleaning products
There is a variety of dry cleaning products you can get for cars that will work.
However, we like products from French motorcycle company Motul, distributed in Australia by Link International, which make cleaners and lubricants specifically for motorcycles.
They make a Wash & Wax Spray in a 400ml trigger bottle or aerosol can for $14.90 that will remove light grime.
Use a clean rag and do small areas at a time, wiping off while the spray is still wet on the surface.
It leaves a waxy surface that protects the paint.
Once you have cleaned the bike with the spray, you can shine it with Motul's Shine & Go Spray which also comes in 400ml trigger or aerosol versions for $17.90.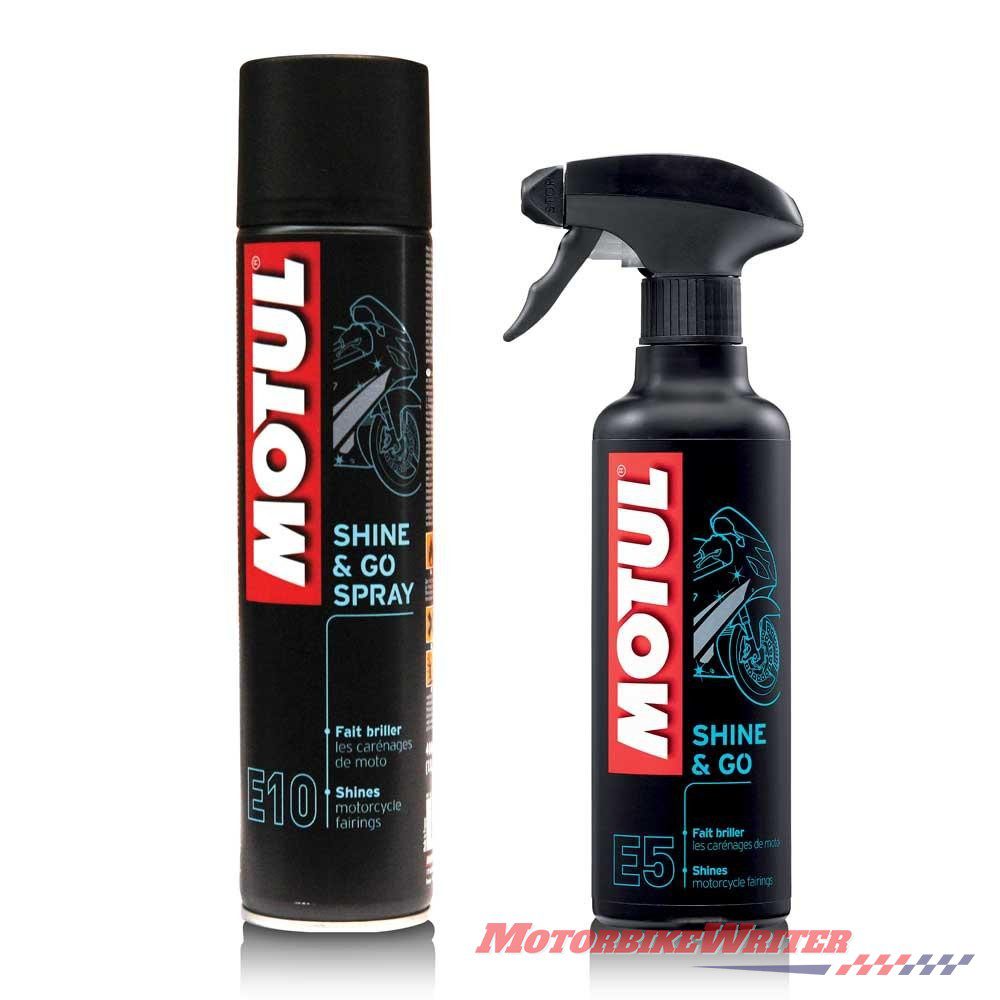 It has a silicone-based formulation that enhances the colours and gives it a great shine.
Make sure to always use a soft, microfibre cloth and never let it drop on the ground as it can pick up small amounts of grit that can scratch your paintwork and chrome.
Motul says the silicone formula also protects the paintwork from water and dirt.
Use these products in a well-ventilated area, never use them on hot bikes that have just been running or sitting in the sun and keep the products away from naked flames and sparks.