Australian motorcycle jeans company Draggin Jeans have won a "best of the best" award for their Holeshot jeans in the inaugural Motorcycle Brand Contest run by the German Design Council.
The men's Holeshot jeans also won a 2014 Red Dot Award for Product Design for their "seamless fashion design".
Holeshot is the first product in the world to be approved to the highest level of motorcycle apparel protection (CE EN13595-1:2002 at Level 2). While being protective they also look like normal fashion jeans.
They are lined with Draggin's exclusive Roomoto protection fabric featuring a blend of Kevlar and Dyneema that offers race-level protection of 7.45 seconds of road abrasion.
That means they are literally as tough as leather.
The Roomoto lining also has an antibacterial treatment and "climate control" to take away heat and sweat from the skin
Draggin Jeans founder and boss Grant Macintosh says they offer riders protective jeans that "look and feel just as good their regular jeans".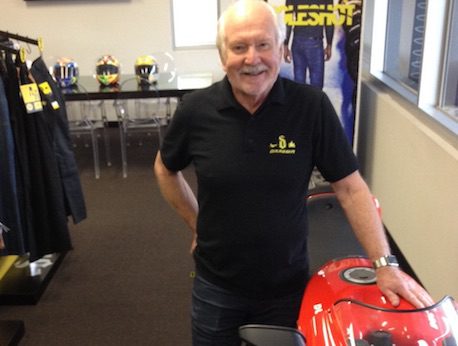 "The Holeshot form part of our innovative 'next-gen' range that retains the market-leading protective qualities Draggin is renowned for, while raising the bar for design and fit," he says.
Grant will be presented with the award at the Salon "Mondial de l' Automobile" in Paris in September 2016.
Draggin' Holeshot motorcycle jeans cost $450 and are available for men only in sizes 28-44.