Isn't it about time sexy was brought back to women's protective motorcycle clothing rather than baggy, androgynous gear?
Australian motorcycle protection clothing company Draggin thinks so and has introduced Stealthz, the first motorcycle "jeggings", to their women's collection.
Jeggings are a combination of jeans and leggings.
Draggin executive assistant Kristy Horne says the the new Stealthz ($299) are super stretchy and super sexy. 
"But more importantly, they also have 4.45 seconds of Road Abrasion Resistance in them," she says.
You can also attach the knee armour to the Kevlar like in the jeans, depending on how tight you want them, she says.
Dragging says the Stealthz jeggings are designed for functionality, flexibility, and beauty.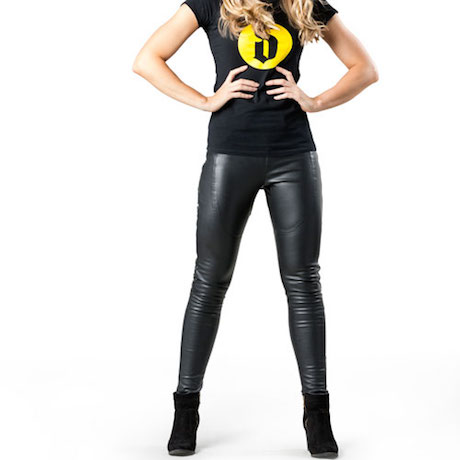 They look like leather, but are made of a stretch fabric to cling to every sexy shape of a woman's leg.
However, Draggin claims they are still very comfortable with an extra wide waistband.
They include a false fly and pocketing and come in women's sizes XS to XL. As a guide, medium is equivalent to a size 12-14 in Draggin Jeans.