This image from the Chinese Patent Office shows a Qianjiang QJ350 motorcycle with a parallel twin engine stamped with the words "Harley-Davidson Motor Company".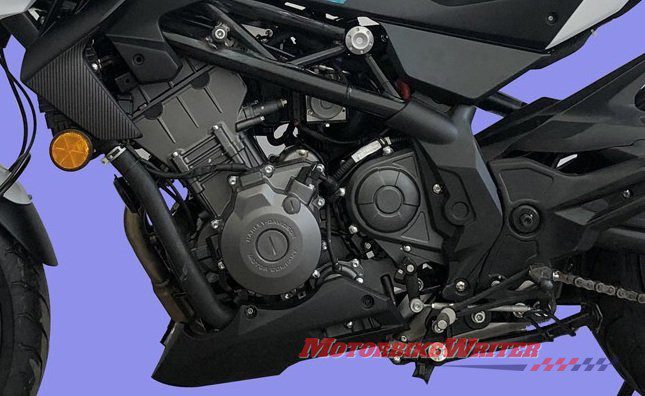 This is a collaboration that was part of former Harley CEO Matt Levatich's plans to move into more markets and niches.
It was supposed to have been released in June, but has no doubt been pushed back by the pandemic.
Doubts on collaboration
Despite the images now becoming available, there are now doubts over whether the deal will still go ahead under new Harley boss Jochen Zeitz.
The German-born boss has rolled back on Levatich's bold plans for 100 new models in 10 years and expansion into more markets.
At last week's second-quarter results announcements, Zeitz said they would reduce "planned models" by 30% and pull out of some markets.
Reducing the number of planned models mean the existing model range will be reduced and some of the new models will be scrapped or delayed.
It seems the Pan America adventure bike will go ahead, but the new Bronx Streetfighter that shares the Revolution Max platform may be axed or indefinitely postponed.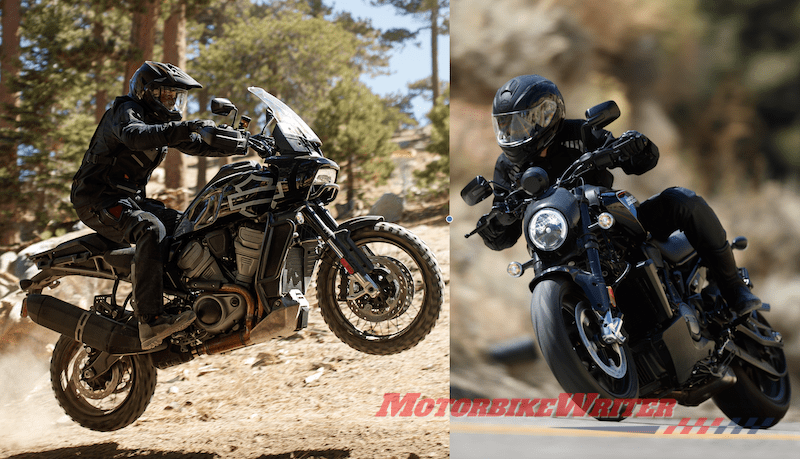 Significantly, there was no mention of this HD350 project with Chinese manufacturer Qianjiang Motorcycles.
The photos clearly show the bike is badged Qianjiang and that it bears littler resemblance to the previously issued images of the HD350 project bike in traditional Harley orange and black.
Since it has missed the June deadline and now comes in a non-Harley look, perhaps the bike will not go aead.
Cold War
The D350 was supposed to be for Asian markets only as an entry bike to get people hooked on the Harley brand.
But with the heightening "cold war" between America and China, maybe Harley has decided to scale back its controversial collaboration.
Maybe China is one market from which they are even considering withdrawing.
It may be a huge market, but the company has had significant difficulty making its mark because its bikes are too big and are even banned in some jurisdictions.
I've had several conversations over the years with Harley executives who have expressed frustration dealing with China and the varied restrictions.
So perhaps the only Harley feature will be an engine in Qianjiang models as well as Benelli which the Chinese company also owns and builds.
Harley replies
I asked Harley-Davidson Australia and HQ in Milwaukee for clarification on the Chinese collaboration, which markets they would withdraw from and which "planned models" would be axed.
Harley Australia said:
I have passed on to the US and will share the response (if they don't come back to you directly).
A senior marketing manager in Milwaukee said:
I was told you should work in country to get the best answers to these questions.