Every rider must dream of discovering a "barn find" where you open the barn or shed doors and find a collection of valuable old bikes stashed away.
Some people stumble upon them or inherit them in a will, but for Mark Bryan it's hard work.
His nickname is 'El Granero' which is Spanish for the barn.
Mark travels the world for H&H Classics auctions and has forged a career out of finding and selling classic motorcycles.
Some he has accidentally discovered in the most astonishing and unexpected places which is what he says makes his job so compelling.
However, it's also a lot of dedicated hard work.
"I suppose it's really about being in the right place at the right time. That helps," he says.
But being in the right place is no accident. It takes a lot of networking and making sure that he knows the motorcycle world inside out.
"Getting out to as many bike nights and weekends as my family will allow," he says.
Mark says it's all about the hunt which finally ends when a barn door creaks open or a warehouse roller-door lifts and in the gloom inside he sees his prize, often in poor condition.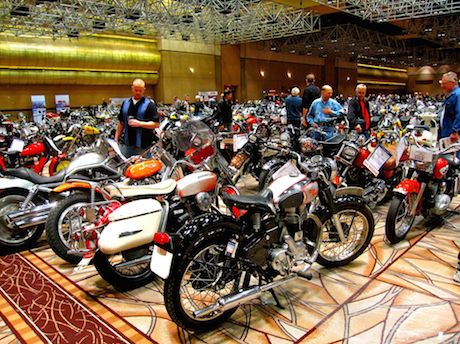 "I get the most amazing adrenalin rush, I suppose it's something of what Howard Carter felt when he first laid eyes on the tomb of Tutankhamun."
When Mark travels anywhere it's not the sites that everyone else is out to see that attract him, but rather falling-down cowsheds, old country barns, derelict factories, boarded-up shops in the rundown parts of town.
It's almost as if he has a sixth sense about what to look for as his track record shows he has found a range of valuable bikes in the most unexpected places.
Examples include the outer Hebridean Islands, agricultural Spain and a rundown industrial estate in Walsall, near Birmingham, England.
Yet each of these unlikely destinations has delivered big time with stunning examples of historic motorbikes that have gone on to make big bucks at H&H Classics auctions.
One of the strangest of his finds and one of the most satisfying was a classic Vincent motorcycle that emerged from an airing cupboard to sell for £53,000 with H&H.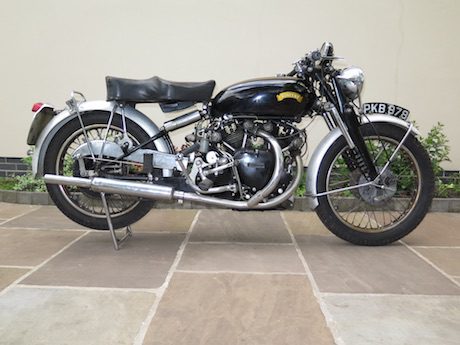 When he finished his schooling, Mark followed in his father's footsteps and took up motor racing.
After winning two Formula Ford 1600 Championships (twice Mallory Park Formula Ford 1600 Champion, 1989 & 1990), he hung up his helmet and went to work for Harley-Davidson, Audi and Rover.
He joined H&H Classics in 2014 to offer an auction service for bike enthusiasts. His work is his passion and weekends often see him at bike events showing his "Barn Find" 1970s Harley-Davidson or 1950s Velocette MAC.
Mark is now lining up three of his latest barn finds at the H&H Sale on July 28, 2016, at Donington Park.
It includes:
A collection of '50s-'60s French Commuter Motorcycles;

A 1966 Velocette Thruxton not used since early '70s; and

A collection of Indian Motorcycle relics.