A Deus Ex Machina custom BMW R nineT could be the inspiration for a new model variant, according to one of the designers.
The Deus "Heinrich Maneuver" RnineT custom was unveiled in Brisbane last night (August 7, 2015) at BMW Motorline Motorrad, Daisy Hill, and Deus head technician Jeremy Tagand was on hand to explain the design brief for the bike.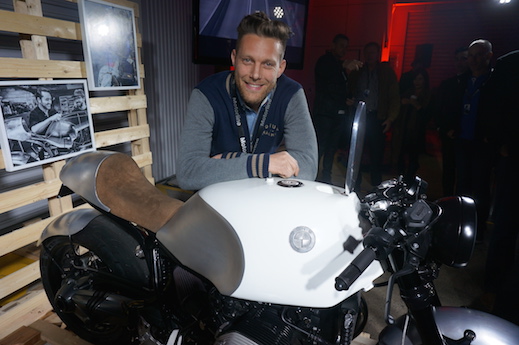 The Frenchman is the rider in the video above and he's now met with BMW RnineT designer Ola Stenergard who has looked at the Heinrich Manoeuvre custom.
"The way he was talking, he as very happy and impressed by everyone who been customising them," Jeremy says.
"They are trying to come with different versions. I think this will inspire them."
He says the main feature of the bike is the 30-liltre hand-moulded aluminium tank which hides much of the electronics, although the battery has been relocated to the collector box underneath.
It also discretely houses the ignition under a flap on the tank beside the fuel filler.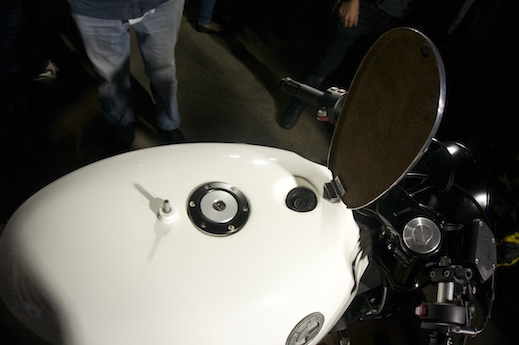 "The bike took three-and-half months to build and the tank took as long to do as the rest of the bike," he says.
"At first I thought it would be quite challenging by the ABS and technology, but it was designed in such a way that it was easy to work on.
"It's a little bit lower, has clip-ons and rear sets, kangarMoto Gadget instruments and sandcast BMW and Deus logos."
Jeremy has been with Deus for eight years and has worked on 4000 bikes.
"We've seen a lot of small-capacity Japanese bikes – SRs, CBs, etc – but what we find now is that people are doing customs on every type of bike," he says.
"Our customers are from 25 to 75 and we've had all sorts of bikes.
"I ride a (Kawasaki) W650 and we've done about 10 different versions from that bike, the latest is a scrambler called there Hunter Gatherer."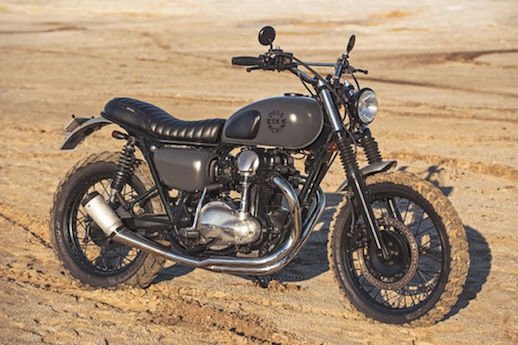 Jeremy started his career as a mechanic for a Kawasaki dealership in france, worked as a mechanic in the army, then moved to Australia where he has been with deus in Sdney.