Australian motorcycle dealers are doing it tough, with slow sales, tough franchise agreements and pressure from manufacturers, says Australian Motorcycle Dealers Association boss Stuart Strickland.
"I don't think there is a motorcycle dealer in Australia who wouldn't get out if they could. It's really tough," he says.
His comments follow a significant -41.% downturn in sales in the first half of the year, the first time there has been negative growth for two consecutive quarters in the industry since the global financial crisis of 2009.
They also come on the eve of the annual Aldi one-off motorcycle gear sale. (Read what Stuart thinks of the affect of the annual Aldi sale on dealers.)
"The industry is going through some interesting times and more needs to be done to get young people into buying motorcycles," Stuart says.
During his years as Honda Australia boss, the company invested heavily in training and motorsport. He says the industry has to do more, including securing more places for kids to ride as suburban tracks close down from the pressure of urban encroachment.
"Parents pick sporting activities for their children that are convenient and if you live in a capital city you have to devote a whole day to take your kids somewhere to ride," he says.
Electric future
He sees electric motorcycles, scooters, dirt bikes and mopeds as a future saviour for the industry.
"Electric mini bikes will be great because they are quiet and we can go to local councils and say 'why not let kids train on footy ovals in the summer time?'
"It would great training for them to acquire motor skills for later on when they are driving cars."
He says electric bikes and mopeds will also help the commuter side of the business as most urban streets these days are posted at 40km/h.
"They have better lights, brakes and carrying capacity than a bicycle and are a great way for cities to alleviate their traffic problems. Urban infrastructure just isn't keeping up with population growth
"There are growing incidences of road rage as people get frustrated because they can't get around fast enough.
"The introduction of electric two-wheelers can cut traffic congestion."
Franchise problems
Stuart identified one of the main issues facing dealers as the relationship with manufacturers and restrictive franchising agreements.
"They are so restrictive, the dealer has nothing to sell when they want to exit the industry. That means we're not getting new entrepreneurs into the industry," he says.
Stuart points out that some of the manufacturers' demands, drafted by expensive lawyers, are "onerous", including demands to hold excessive floor stock, pressure to shift stock and restrictions from becoming multi-brand dealerships.
"They virtually turn the retailer into an unpaid showroom for the manufacturer," he says.
"Dealers don't expect to make returns for up to 10 years, but most franchise agreements are from one to three years and that's not good enough considering the level of investment required to run the franchise.
"Thankfully some are stretching out to five years now."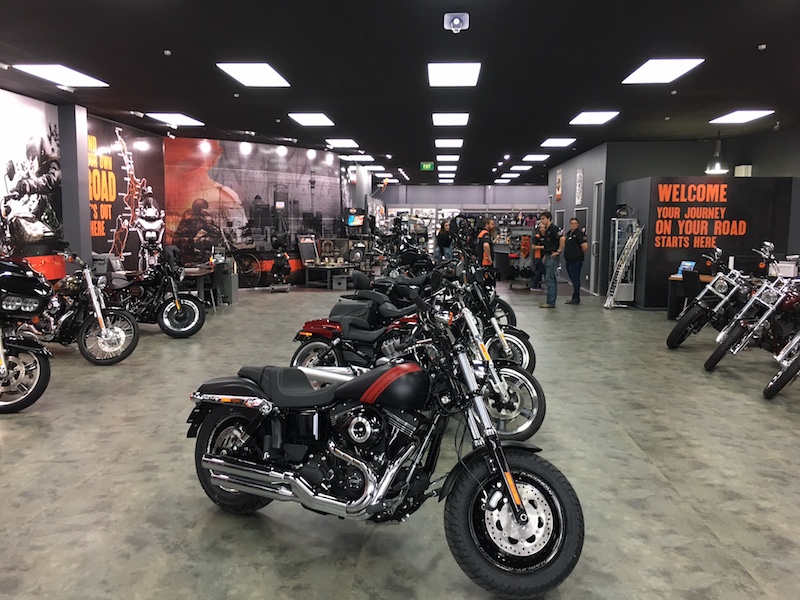 Riders are the short-term winners
Stuart says that while dealers are facing tough times, riders are the winners because there is a wide variety of choice of motorcycle models and gear.
"The amount of people riding bikes versus the availability of motorcycles means they are over catered for." he says.
"If you want to buy a motorcycle today, there are more models and choice than you can shake a leg at, all competitively priced with reliability we only dreamt about a few years ago!