Footwear's important—it's (ideally) the only stuff you wear that touches the ground during your rides, so you've gotta make sure it's up to the task. This week, that's easier than ever for cruiser and V-twin riders, since RevZilla is offering up to 40% off on some real gems. See all marked-down cruiser footwear here, or check out our faves below.
Select Cruiser Boots Up to 40% Off
TCX Hero WP Boots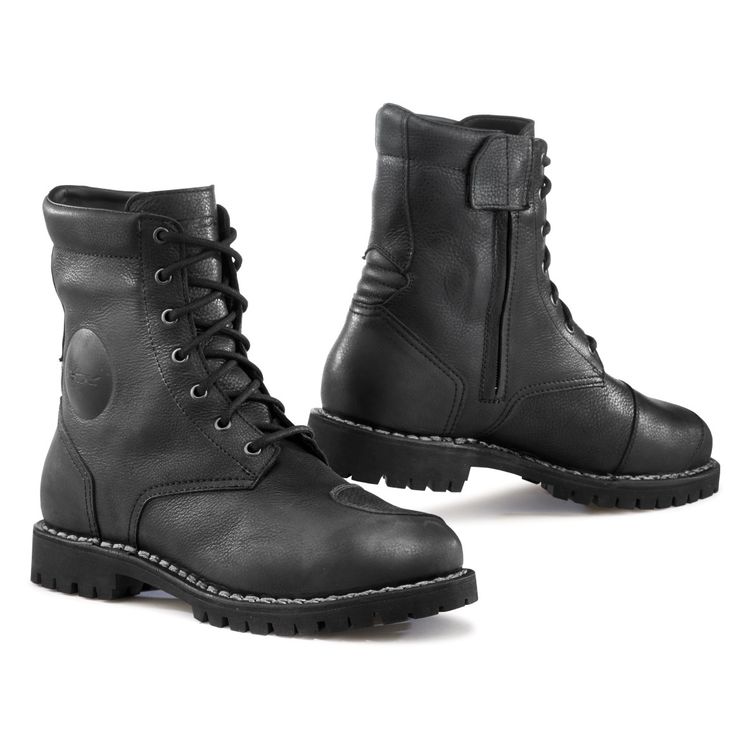 Regular Price: $259.99 Sale Price: $159.99 (38% Off)
These popular boots are only available in a few sizes at this point (36, 43, and 45)—but if one of those fits you, you should definitely jump on 'em. Made from thick and rich leather that feels great when you shift, they also include a waterproof lining and the TCX Comfort Fit System to keep them snug and secure.
Check it out at RevZilla
TCX Fuel WP Boots

Regular Price: $309.99, Sale Price: $247.99 (20% Off)
A heavy touring boot from TCX, this pair comes with medial and lateral malleolus discs for added protection, plus a waterproof membrane and leather shift pad for supreme comfort on longer rides. The tread on their soles offers excellent grip on a variety of different terrain types, too—definitely not a deal to miss if you love the open road.
Check it out at RevZilla
Merlin Drax Boots
Regular Price: $249.00, Sale Price: $209.00 (16% Off)
Not as much of a markdown here—but these boots are so good, we couldn't not include them. They've got Hipora waterproofing to keep your feet dry, reinforced areas at the toes, heels, and ankles, plus a CE level footbed to provide added protection and support. And did we mention how good they look?
Check it out at RevZilla
Select Women's Cruiser Boots Up to 40% Off
Oxford Magdalen Women's Boots
Regular Price: $167.98, Sale Price: $142.78 (15% Off)
Classic styling with waterproof lining and leather construction make these rugged women's boots as durable as they are deadly-looking. They also pack reinforced toe boxes, soles, heels, and ankles—plus a heavy-duty tread that will give you tons of confidence wherever you put your foot down.
Check it out at RevZilla
Rokker Freeway Women's Boots
Regular Price: $599.00, Sale Price: $399.00 (33% Off)
We arguable saved the best for last here. Boots stacked with this many features shouldn't look this sleek and minimalist—but you've got to hand it to Rokker for always innovating. These come with shock-absorbing insoles, heavy-duty Vibram rubber outsoles for incredible traction and oil-resistance, and a greased vintage cowhide leather construction that makes them look traditionally beautiful in spite of how well-engineered they are. Definitely don't miss out.
Check it out at RevZilla