A petition to Network Ten to show more coverage of the Moto2 and Moto3 may fall on deaf ears, says MotoGP commentator and former Grand Prix motorcycle racer Daryl Beattie.
The petition was started after complaints from viewers that Ten did not show the Moto3 in which 19-year-old Townsville rider Jack Miller is leading the field. So far, almost 600 have signed the petition and each time it is signed an email goes to Ten spokeswoman Laura McLachlan. She would not comment, but at least it is gaining the attention of the executives.
CLICK HERE IF YOU WANT TO SIGN THE PETITION
However, Daryl says there is not much they can do at this stage. "It's a shame we can't show his races. We were told only a week before the seasons started that 2 and 3 would go to Fox. It was negotiated long before we knew Jack would do so well."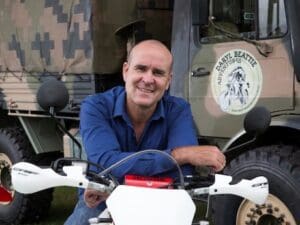 He says that Ten has MotoGP for another two seasons, but the other categories have already been on-sold to Fox. And next year Jack may be racing in a higher category, anyway.
"He's got the attention of the whole paddock at the moment with his 30-point lead, so next year his main option is to go to Moto2," Daryl says.
"It would have to be with one of the top Moto2 teams. Jack has quite a tall, lanky frame and will only fill out more as he gets older so he won't be able to spend much more time in the lower categories."
Daryl says he feels for fans who are missing out on the exploits of the Aussies in the Moto2 and Moto3 categories, but says "it's all about ratings" and says even the MotoGP is not rating particularly well.
'"I would like us to televise the Isle of Man and the Northwest 200, but people need to realise you can't do it if the business (advertising) is not there.
"What Dorna charge for a TV company to show MotoGP on air and what F1 charge are extraordinary. Huge. To show that on free-to-air you need commercials. And then we have people writing in complaining about commercial breaks!"
Daryl says he watches all the races on Motogp.com. "It cost me about 100 Euro a year but you not only get every race, but every practice session and interviews live. I have nothing against Fox, but if people are worried about their budget and you are a massive fan, spend the Euros as it's pretty cheap for a year's live coverage."
Meanwhile, Daryl is also busy with his Daryl Beattie Adventures outback motorcycle tours.
"It's been going great. The first few tours in the Simpson Desert were phenomenal with great weather," he says. "But I've cancelled the Finke Desert ride because of a lack of numbers. Some of the people thought it was part of the race. It's a bit of a misunderstanding. But we will definitely
be going next year for the 40th anniversary."
Daryl also lamented the loss of Sir Jack Brabham who died this week aged 88. "He did so much for all Australian motorsport and he was always so willing to do interviews. He was a lovely man and he will be sorely missed."