Danish cruiser company Lauge Jensen has the auspicious honour of being the first motorbike manufacturer in the world to pass the stringent EURO4 emissions regulations starting in 2016.
These forthcoming mandatory rules for all manufacturers are almost 50% more difficult to pass than the current EURO3 standard.
Lauge Jensen hand-built cruisers are powered by S&S 1800cc V-twin engines made in Wisconsin, USA, and the company believes it can make them even cleaner and greener.
The Danish based company, established in 2008, designed its own piston, camshafts, exhaust and catalytic converter for the internals of the engine, along with the software to program the fuel injection system.
The new engine specification is called '1-Eleven Squarehead'.
EURO4 tests run in Pfungstadt, Germany, put the bike on a rolling road to simulate various riding situations and engine behaviour. The EURO4 test lasts for 30 minutes and is completed six times, compared with EURO3 which tests the vehicle for 20 minutes three times.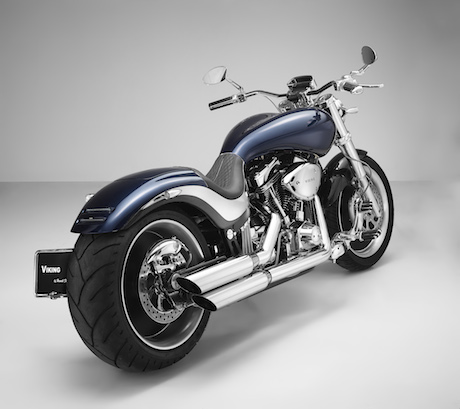 At first, meeting the restrictions of the EURO4 regulations impacted drastically on the power and noise characteristics of the bike, but company founder Uffe Lauge Jensen believes they have restored the feel and enjoyment of the engine.
"At Lauge Jensen, we think of the engine as the 'heart' of a motorcycle and, it is certainly important to have a strong, healthy heart," he says.
"Being first with EURO4 may not be a primary concern for some of our customers, but it will give them the reassurance that they own a fantastic and personal motorcycle, which is future-proofed, and ahead of the rest in its low emission output.
"A Lauge Jensen is not about living up to today's standards, but to those of future, and showing the world that this little Danish company creates bikes for the world that are mean, lean and green."
The '1-Eleven Squarehead' will be fitted to 2014 Lauge Jensen motorcycles.
The bikes are not imported into Australia, but pricing starts at €52,800 (about $76,000, plus transport, import fees etc).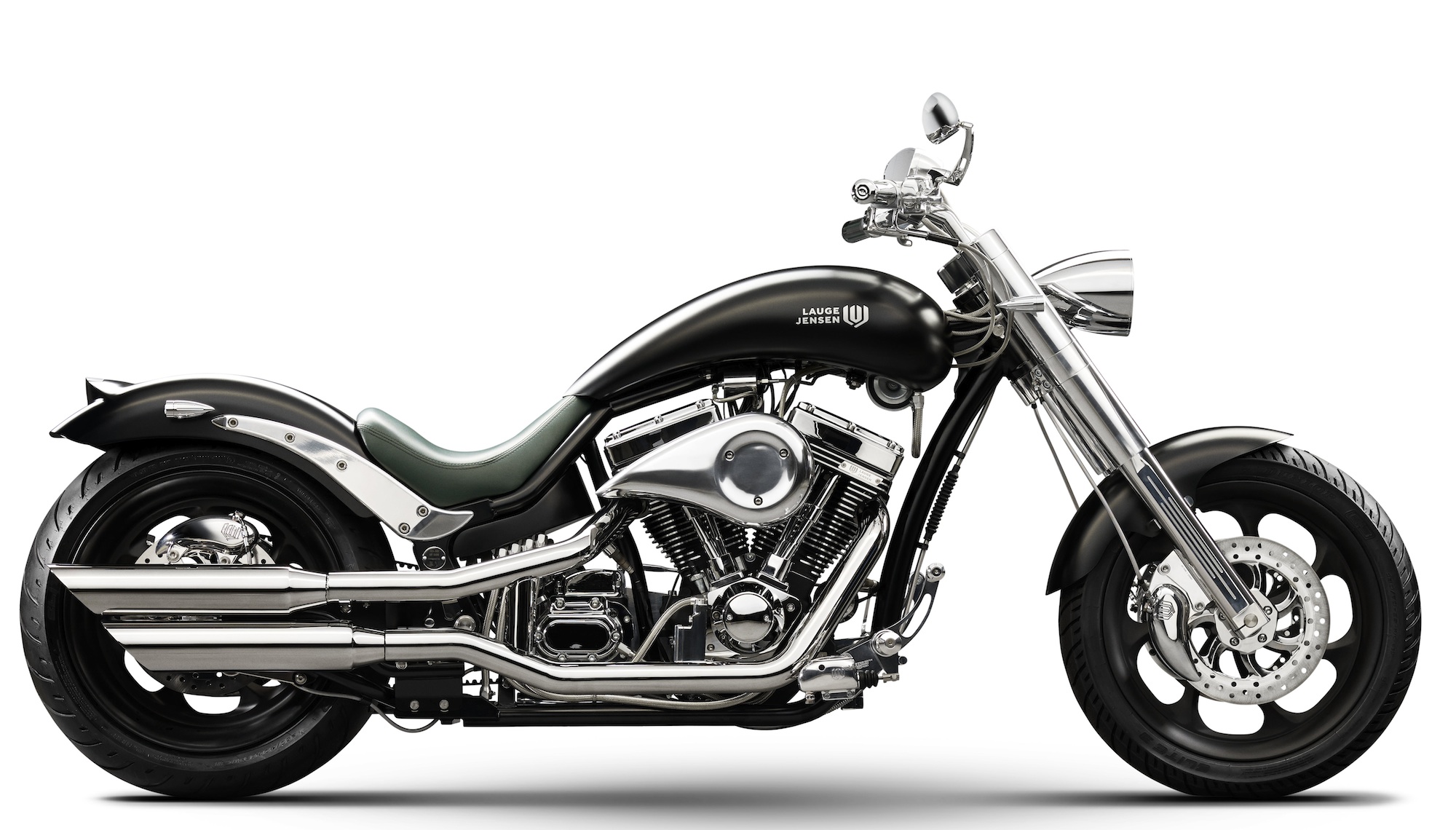 Lauge Jensen spokesperson Luke Brackenbury  says they have interest and an invitation from a man who featured in the top 10 Forbes list for Australia.
"There's no importer at present as Lauge Jensen sell directly from Denmark," he says.
"Delivery overseas is very much a private service. Lauge Jensen offer a direct sale from its HQ with home delivery – so a very personal approach and close client relationship, like a lot of luxury brands."
Lauge Jensen was founded in Horsens, Denmark, in 2008 and was bought in 2012 by Anders Kirk Johansen.